Agricultural drone sprayer in China
Agricultural drone sprayer brief Introduction:
This drone sprayer can be used to protect agricultural and forestry plants, mainly consisting of a flight part (fixed wing, single rotor, multi-rotor), GPS system and spray part. All processes are achieved by GPS and remote control to spray chemicals and water. The precision of unmanned sprayer can greatly increase working efficiency and farmland output
Agricultural drone sprayer features:
1. It adopts special propeller with carbon fiber
2. The power system uses high-performance lithium polymer battery and can realize fast charging, energy saving, and environmental protection.
4. GPS system, real-time image transmission, real-time monitoring.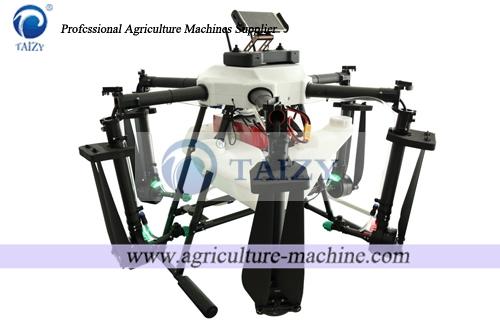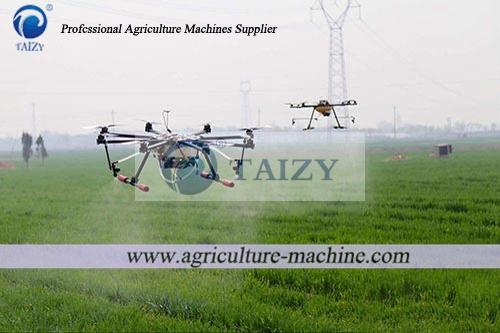 5. The body can automatically keep balance
6. Nozzle with high-speed centrifugal design can not only control the spraying speed but also control the size of the droplet within 2-5 microns.
7. This drone sprayer can automatically change the line of farmland and realizes intelligent spraying.
8. Uav drone agricultural sprayer is equipped with continuous spraying at breakpoints and automatic return even in low voltage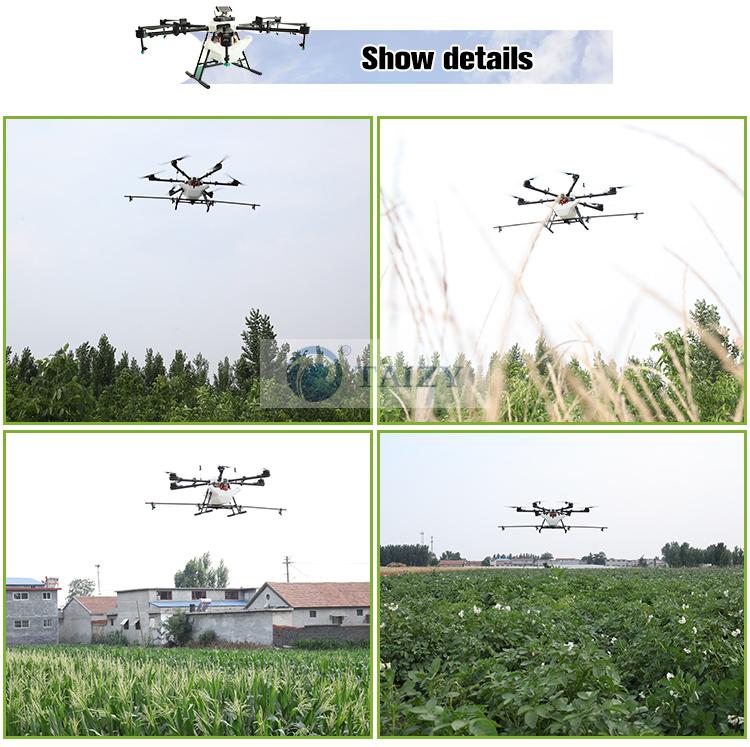 Agricultural drone sprayer Advantage:
1. The downward flow generated by the rotor helps to increase the penetration of the mist flow into the crop
2. Remote control improves the safety
3. Compared with spraying by labor, this sprayer can save 50% pesticide and 90% water, which will greatly reduce cost.
4. Small size, light weight, the low depreciation rate
5. Low cost and easy maintenance.
6. The unmanned sprayer can carry 10-30 kg pesticide, saving time and labor, 7. The drone spraying is fully atomized and uses high-concentration pesticides and atomization technology. The powerful downstream airflow generated by the drone directly penetrates the liquid to the whole crop, which boosts the utilization rate of pesticide, and the insecticidal effect is very good.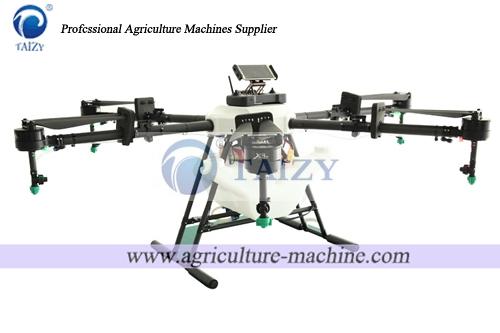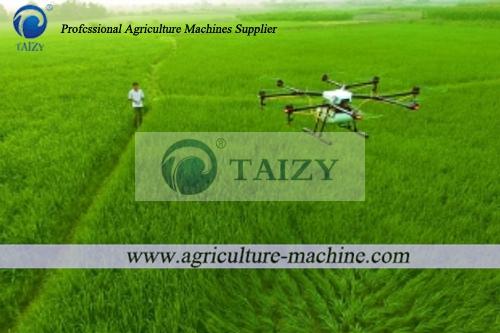 | | |
| --- | --- |
| Model | K6-10 |
| Weight | 8.2 kg |
| Size | 650*700*570 mm |
| Pesticide capacity | 10 kg |
| Spray width | 0-8 m |
| flight duration | 10-30 minutes |
| Flight speed | 0-18 m/s |
| Flight altitude | 0-2000 m   adjustable |
| Aircraft material | carbon fiber |
| Spray flow | 2 L/min |
| Wind resistance rating | Level 8 |
| Operating temperature | -20-40 degrees |