TZY-C Chaff Cutter and Grain Crusher
Brief introduction of chaff cutter and corn crusher
Chaff cutter machine can be applied for grain, silage, and dry straw with 800kg/h, 2000kg/h,1000kg/h. Grass cutting machine includes cutting straw and crushing grain. The design of the pull rod can make it easy to move in the field.

This machine can be used not only with electric motors, but also be driven by diesel engines and gasoline engines,which is convenient for the areas where is lack of electricity.
Structure:1.Discharge outlet 2. body 3. Rotor 4. Feeding and shredding device 5. Feeding slot 6. Rack 7. Protective cover 8. Rotor motor 9. Walking wheel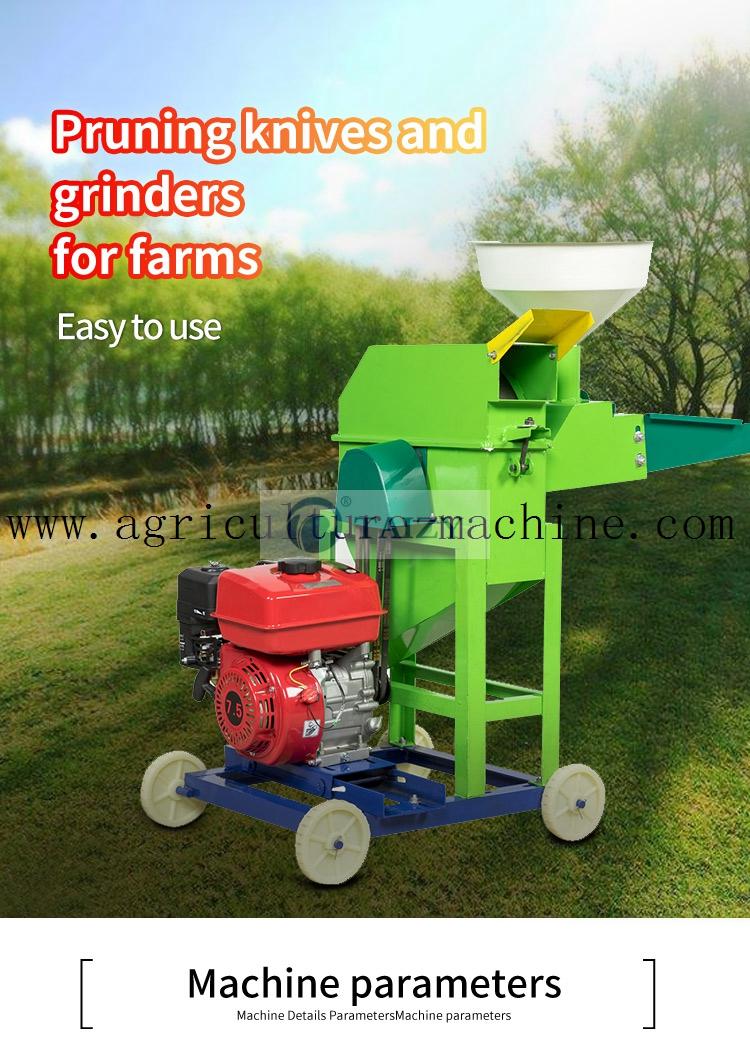 | | |
| --- | --- |
| Model | TZY-A |
| Capacity | 800-2000kg/h |
| Power | 3kw or gasoline engine or diesel engine |
| weight | 150kg |
| Size | 1200*1100*1630mm |
Working principle of chaff cutter and corn crusher
1.the working principle of cutting grass
First, turn on the motor.
Second, the operator evenly spreads the grass on long inlet after the operation is stable
Third, raw material goes into the drum from cutting device at a high speed. During operation,one blade is immobile and other 3 blades are dynamic that are used to hit, tear, and smash them into small pieces.
Finally, grasses are thrown out of the machine from the upper outlet by centrifugal force.
2.The working principle of crushing corn.
First,drop the corn into round inlet
Then,corns go into the crushing part
Under the beat of 24 hammers inside of machine,corns are crushed and then blown out from outlet (in the bottom of machine)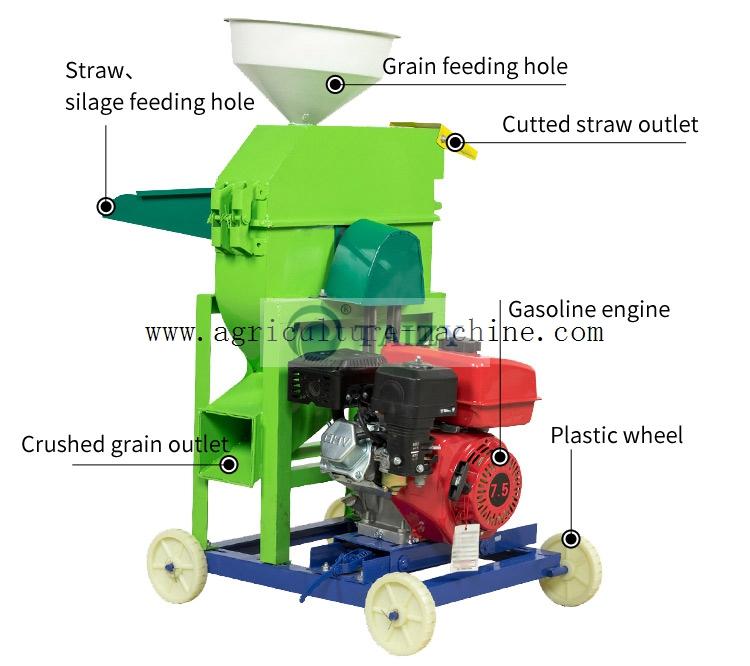 Feature of chaff cutter and corn crusher
(1)Corn crusher adopts chain automatic feeding device, and is suitable for forage with long diameter. It saves labor time
(2) It adopts double-pushing roller suction and cutting device to make the final effect better without any blockage, improving working efficiency.
(3) The machine is equipped with a detachable walking wheel for easy
Movement.
(4)The corn crushed by this machine is very fine,which is easy for animal to digest.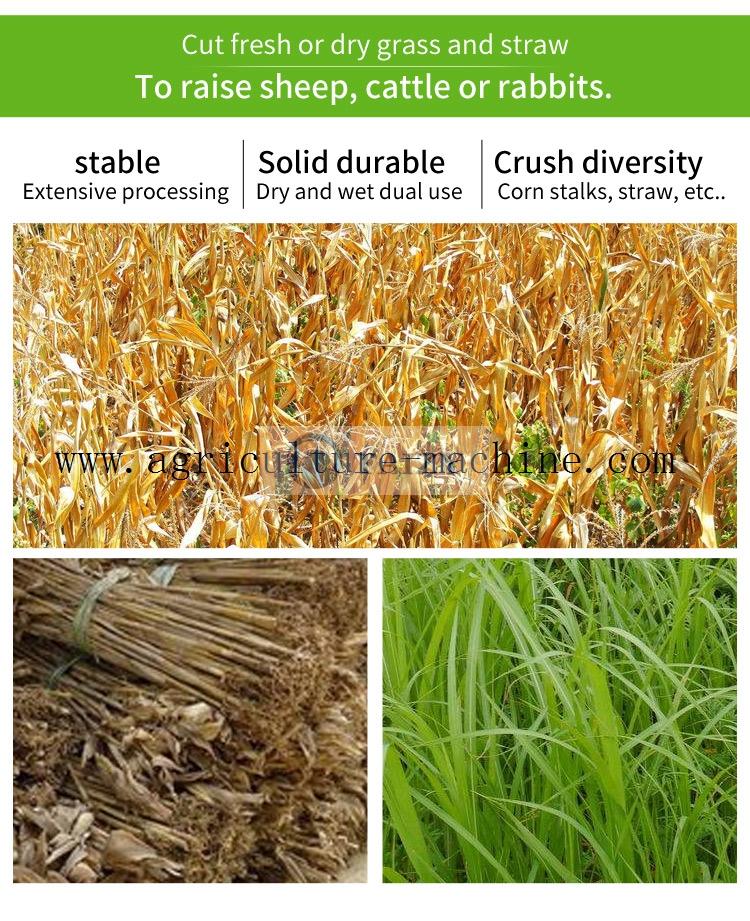 Application of chaff cutter and corn crusher
Regarding to crushing function, corn is the most common raw material. Wheat,rice and beans also can be used for this machine.
When it comes to its cutting function,it is suitable for grass,grain straw,stalk,alfalfa etc.
Both output is a good fodder to feed animal.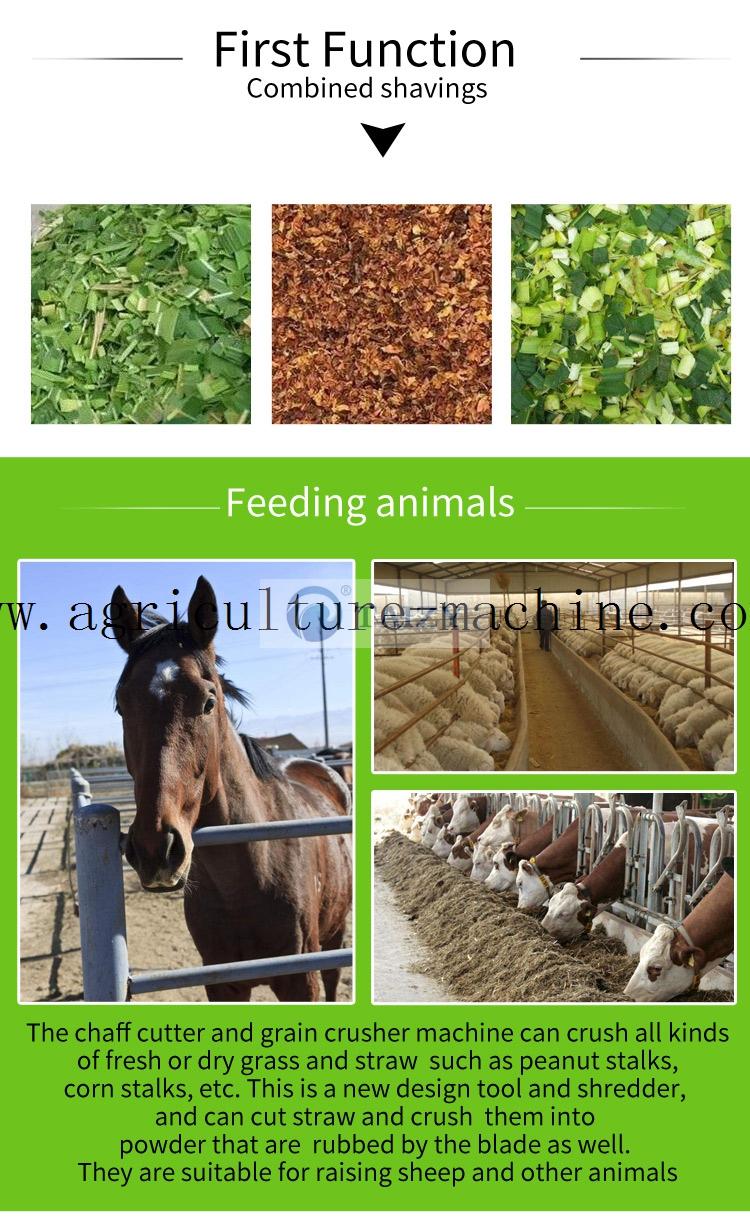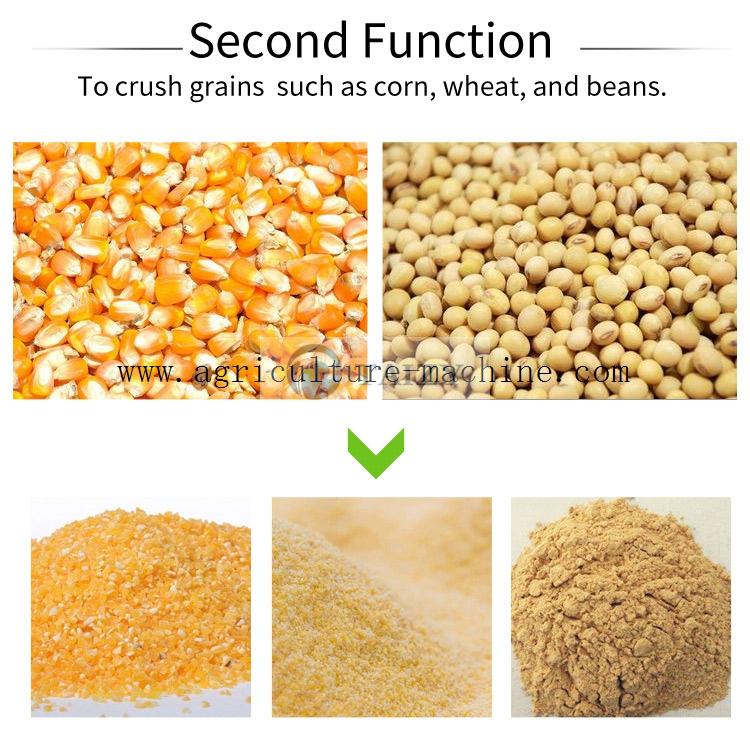 Successful case of chaff cutter and corn crusher
Our customer from Philippines have ordered 6 sets chaff cutter machine this month, and the following picture is the packing details. Actually,it is packed by box and the main spare parts are dissembled so as to avoid uncertain damage.
We have packed all machines well and have delivered them already.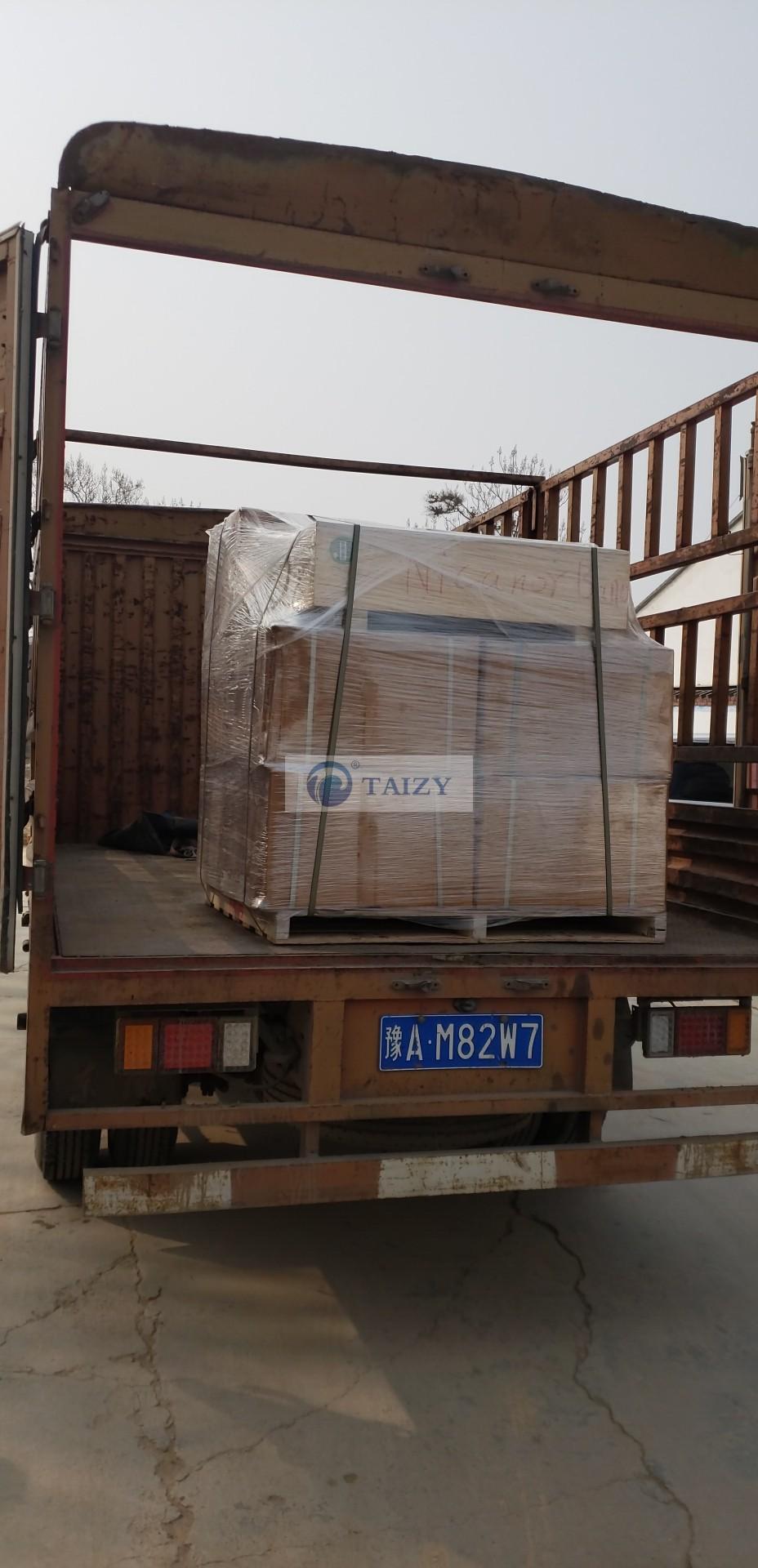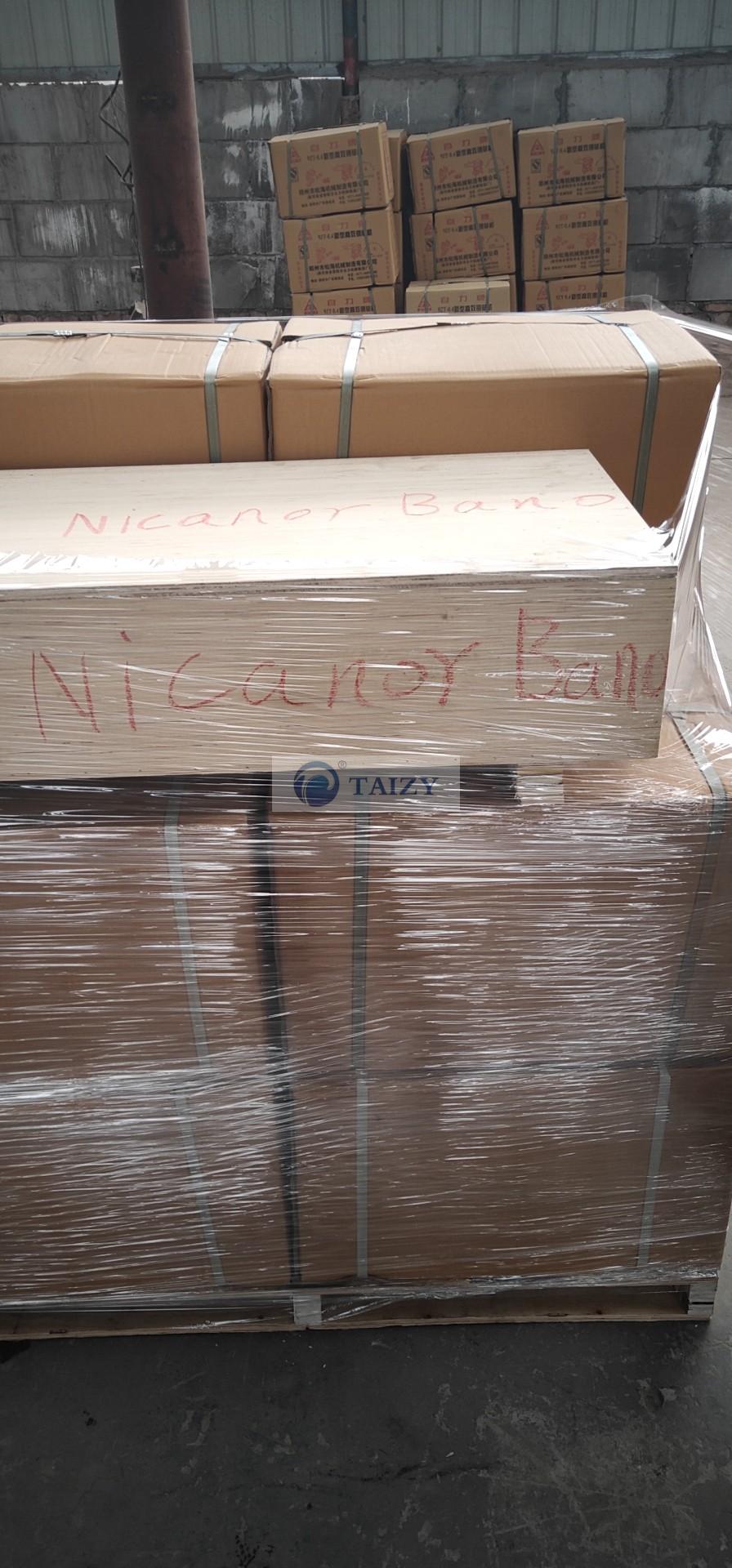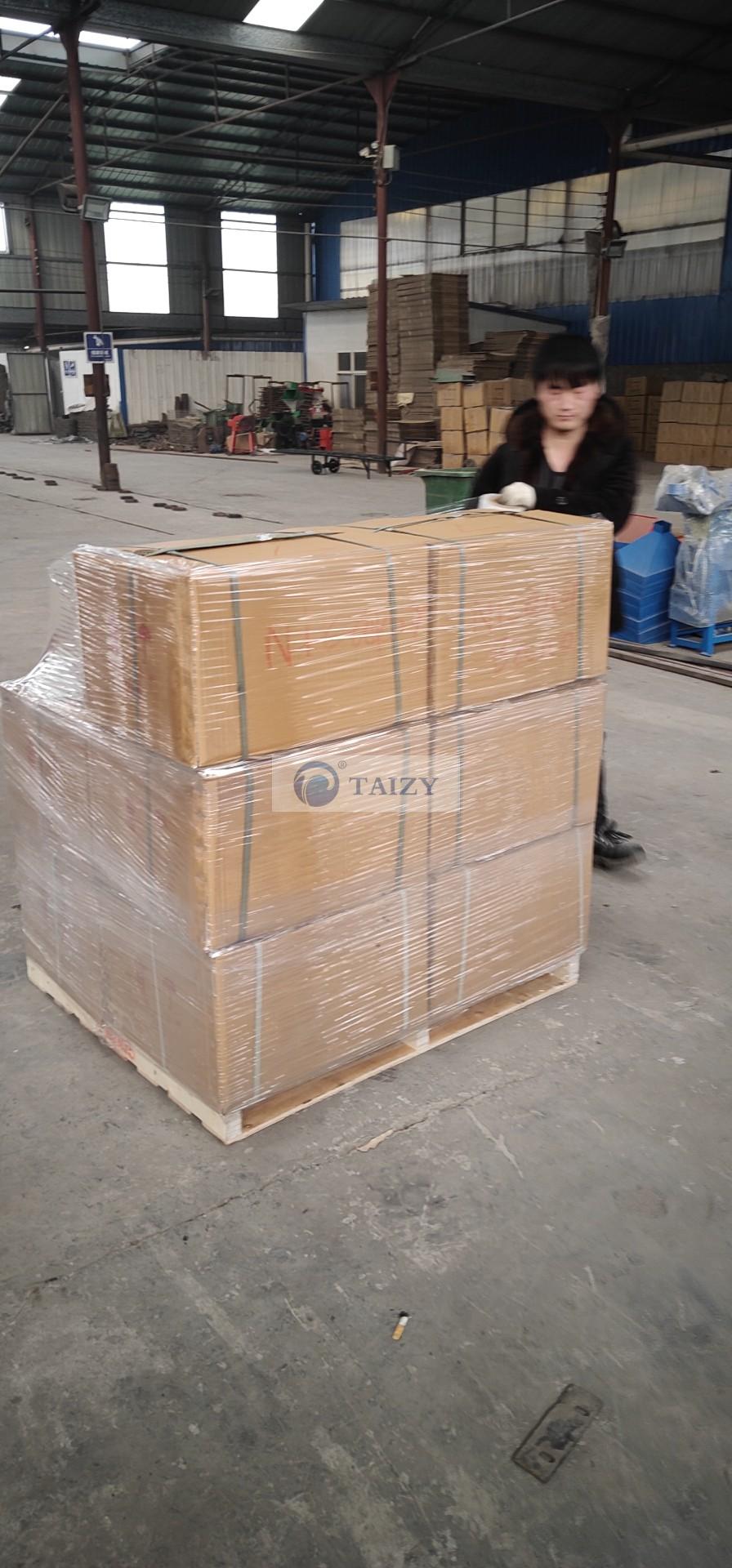 FAQ
1.do you just have one type chaff cutter machine?
No,we have many types chaff cutter with different capacities,please contact us to know more
2.what is the raw material of this machine?
The raw material can be grass,tree branches,all kinds of crop stalks and straw.
3.How many blades and hammers inside the machine?
4 blades and 24 hammers
4.what can the final product be used for?
The final product usually can be used to feed animal
5.Why one machine can be engage in cutting grass and crushing grain?
There are two inlets and two outlet,and blades are used to cut grass and hammers are used to crush grain.Different raw materials should be placed into specific feeding hole.
Back to top button