Cassava slicer machine / sweet potato slicer
Cassava slicer machine / sweet potato slicer
Cassava slicing machine can peel cassava and then cut them into slices, achieving peeling and slicing at the same time. The final slices are very clean without outer husk, and its thickness can be adjusted according to your requirement.
Working principle of sweet potato slicer
The cassava firstly goes into a long barrel with hole.
They constantly rotate under the force of motor for several minutes, and their skin is removed
During operation, operator can cover the outlet of roller to avoid some cassavas coming out early.
Finally, cassava without skin then is peeled by sharp blade.
It is better to place a bag to the outlet of machine so as to collect cassava pieces.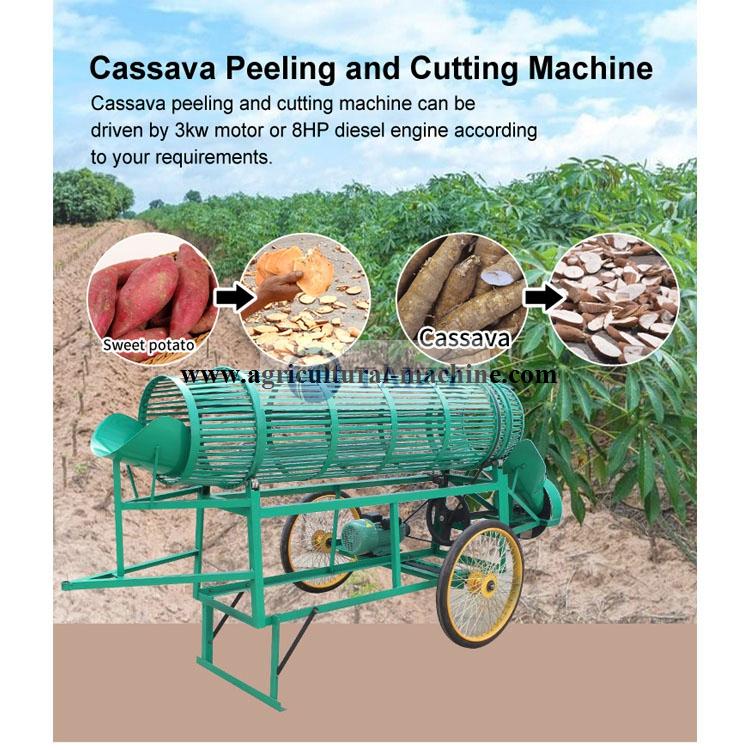 Advantage of sweet potato slicer
High capacity. The machine capacity is 4t/h.
Wide application. It is used for cassava, sweet potato and potato, etc.
Cassava peeling machine can be matched with 3kw motor or 8HP diesel engine according to customer requirements.
The thickness of sweet potato cutter machine is adjustable: from 5mm to 20mm.
Sweet potato slicer has easy operation, high efficiency and little energy consumption.
Machine is easy to move due to two big wheels.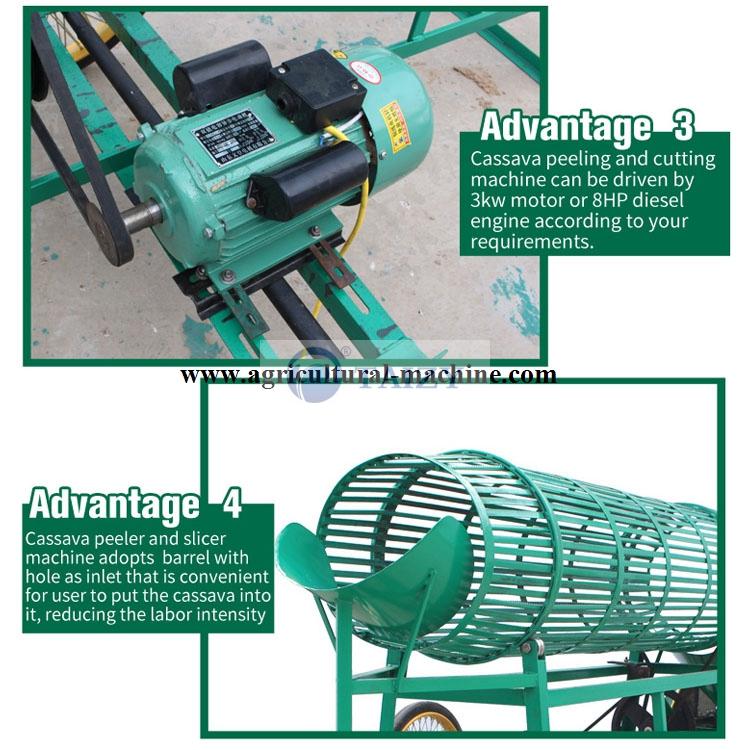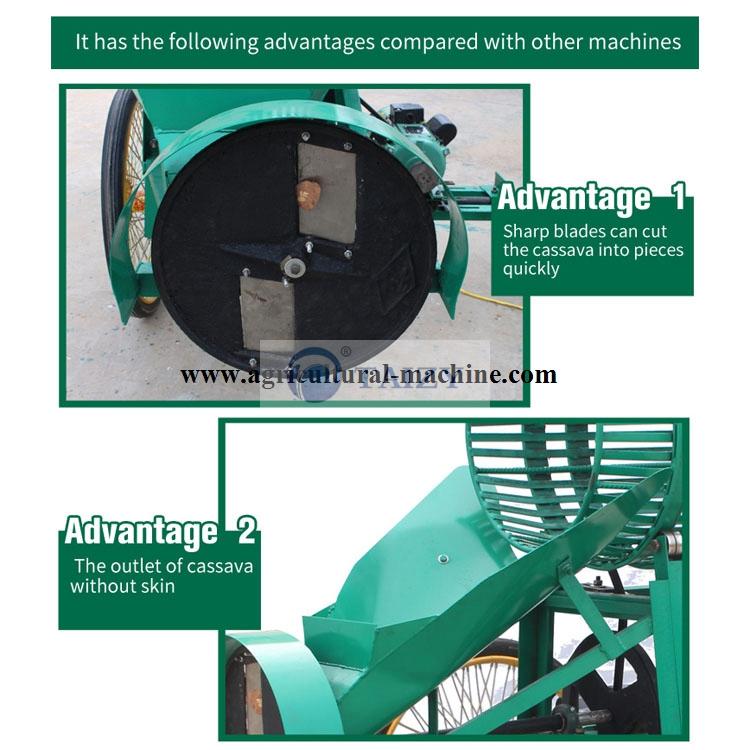 Technical parameter of sweet potato slicer
| | |
| --- | --- |
| Model | SL-04 |
| Power | 3kw motor,or 8HP diesel engine |
| Capacity | 4t/h |
| Weight | 150kg |
| Size | 1650*800*1200mm |
Successful case of sweet potato slicer
Three customers from Congo ordered 50 sets sweet potato cutter machine in 2018. They firstly visited our factory to deeply know about the machine, testing it with their raw material. Impressed by its high capacity and excellent working performance, they did the payment at once after testing, which is just the first cooperation between us.
The picture of customers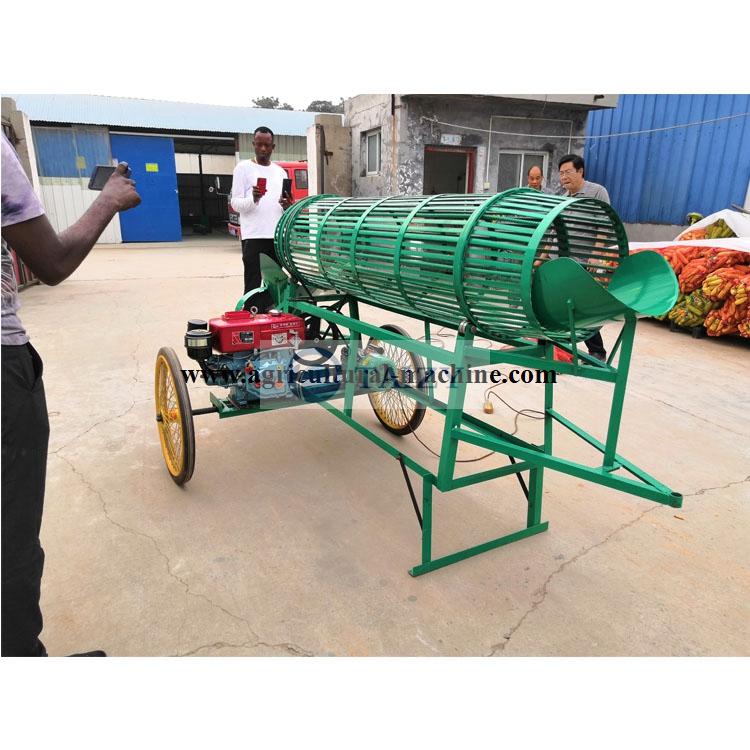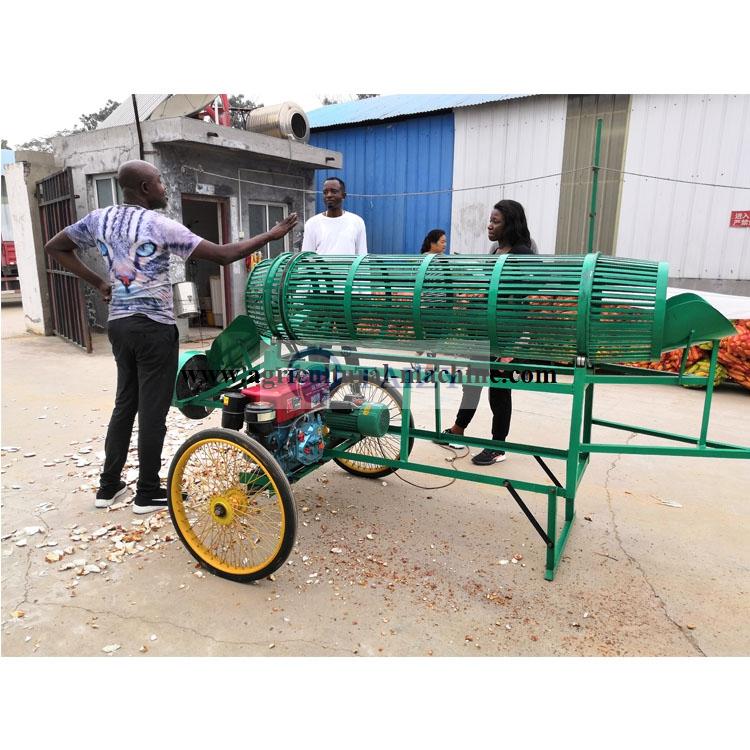 Delivery picture of sweet potato slicer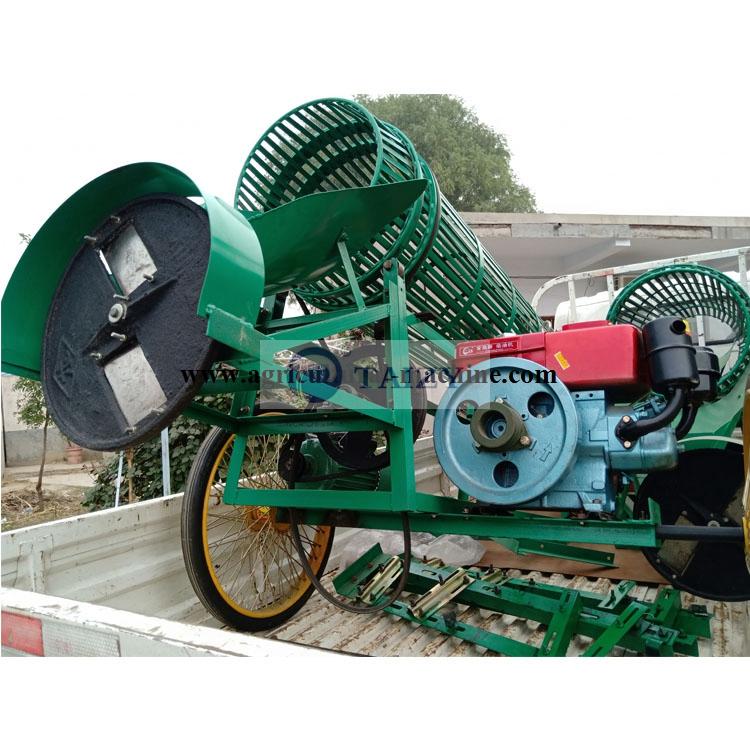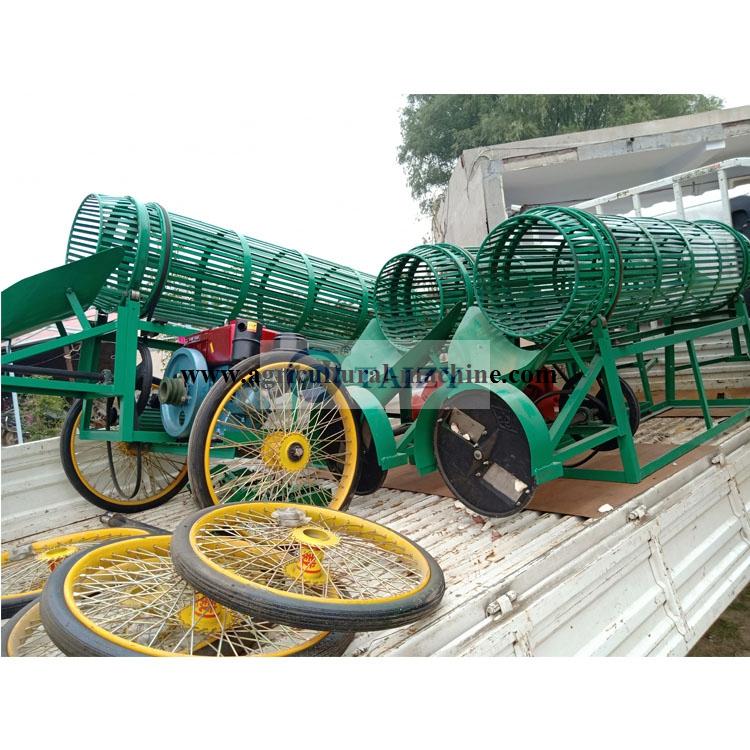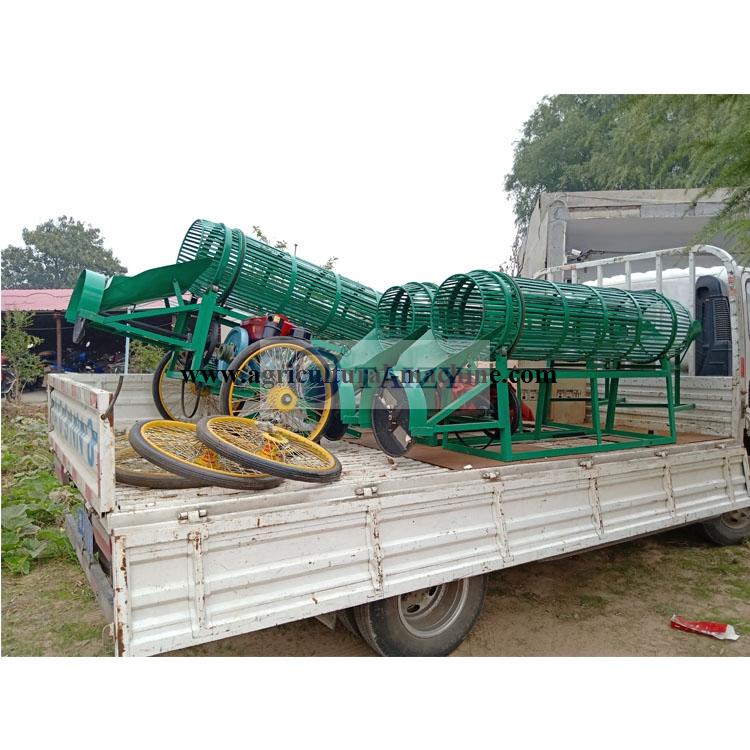 FAQ
What is the raw material of sweet potato peeling machine?
The raw material can be cassava, potato and sweet potato.
Is the thickness adjustable?
Yes, of course, it ranges from 5mm to 20mm.
Can machine totally remove the rind of raw material?
The skin removing rate is 95%, which means almost all rinds can be removed in the roller.
Are there any broken cassava pieces?
No, all pieces can keep intact.
The stock of sweet potato slicer