Electric Olive picking machine
DESCRIPTION
Electric Olive picking machineis specially designed for the nut tree harvesting and planting operations in the orchard, compact structure, beautiful shape, simple operation, internal and external tubes using high-strength aluminum alloy, light weight and good strength, internal tube shrinkage when the length of the olive picking machine is 2.2 meters, the inner tube can be extended to 3 meters, the general number of nuts can be picked, the head is a high-strength worker.  durable, this product uses 12V battery olive picker machine can use special batteries, automotive batteries, AC ballast power supply, small household generators and other power sources, convenient and practical.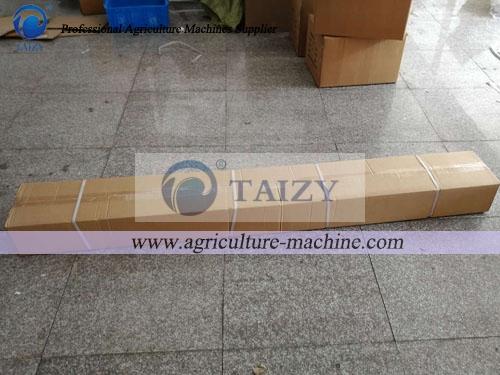 Electric Olive picking machine advantage
Olive harvester machine,also can picking date,jujube,pecans, chestnut, jujube and small fruit it has flexible shaft,and length is 3m,it is flexible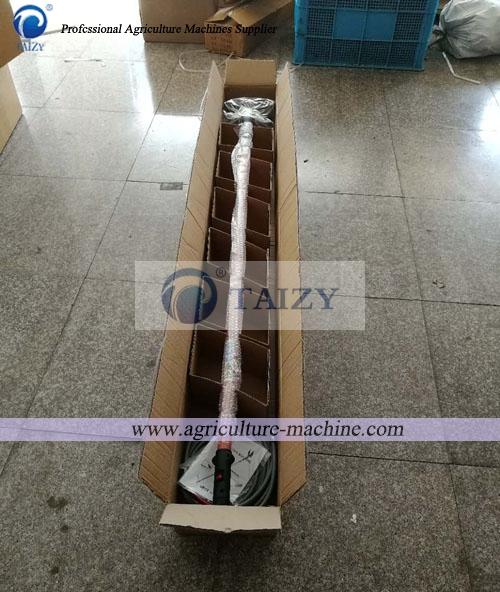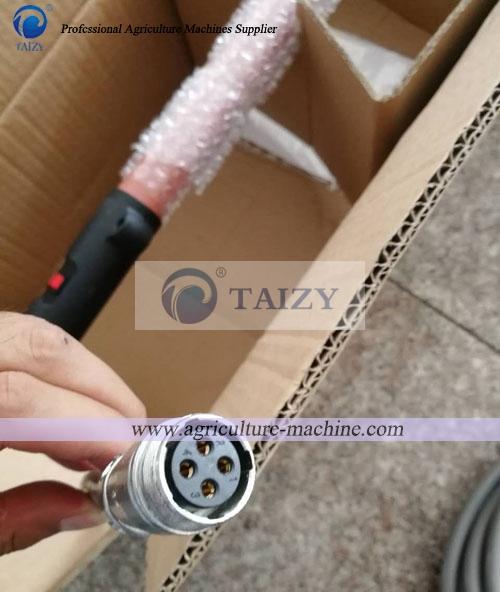 Electric Olive picking machine parameter
Electrical Olive Shaker
Model:GL-1
battery :12V
Length: 2170-3000mm
Head width:260mm
Wire length :12m
Speed:820r/min
Packing size :2170*160*260mm
N.W/G.W :7.5kg/11kg
Remark : Buyer should buy battery by themself .