Corn cutter, without any question, is a hot sale in the market, and we delivered 38 sets to Nigeria last week. We have cooperated many times with this customer, and the following is the packing details.
Machines were packed by wooden case, but two handles and the corn holder at the upper of corn harvester needed to be disassembled due to the limited space of container.
Packing 38 sets harvesting corn machines was not a hard work, and our workers finished them in several hours.
Now, I will tell you some detailed structure about corn harvesting machine
It is two handles and can be adjusted within 180°. In addition, this handle can adjust the direction of machine.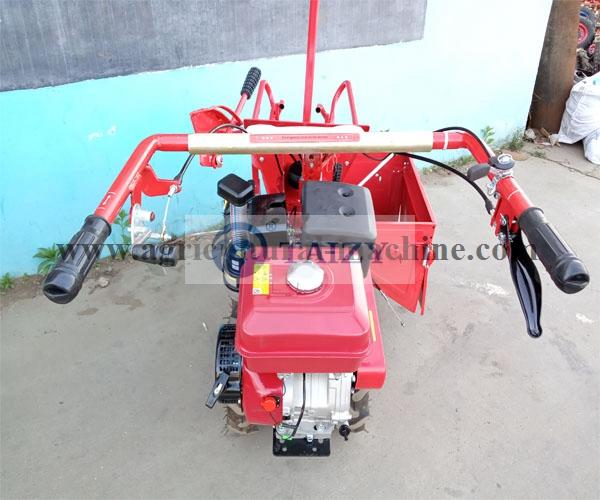 It is the clutch to control machine to move forward.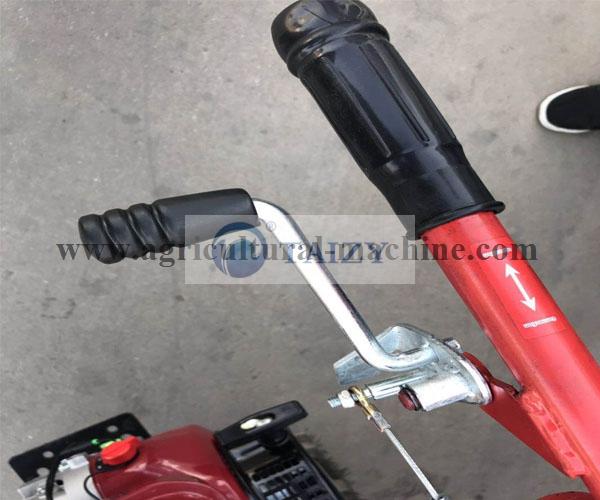 It is the corn hopper, and can contain 30-50pcs according to different size corns. What's more, corn can be discharged when it is full by pushing the handgrip at the upper of handle like the second picture.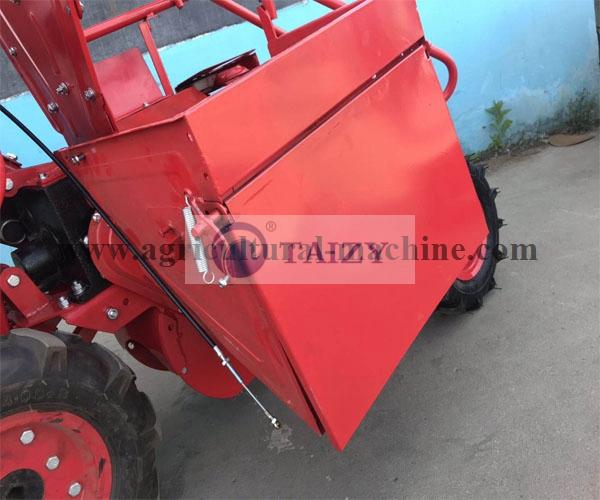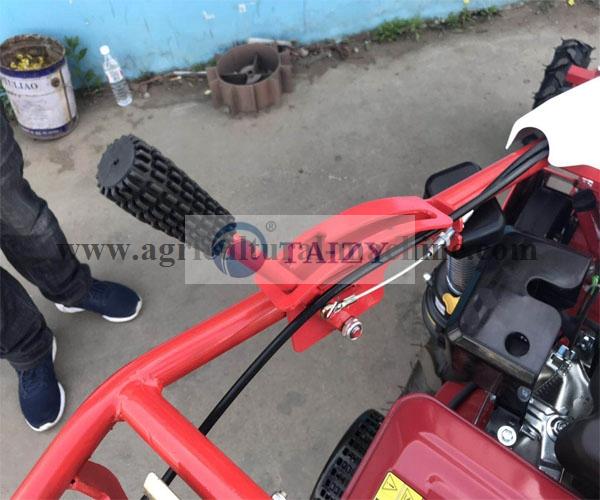 It is the 10 sets crushing blades that fully crush the corn straw, then returning them into field, which increases the nutrition of the soil.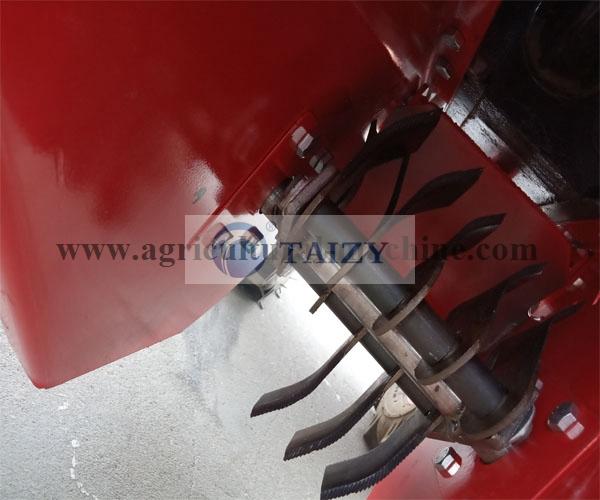 You may figure out how to adjust the stubble height? It is easy to do! You just need to loose the screw, and then push the connection part upward. Minimum height is 10cm.
This clutch mainly controls machine to cut corn.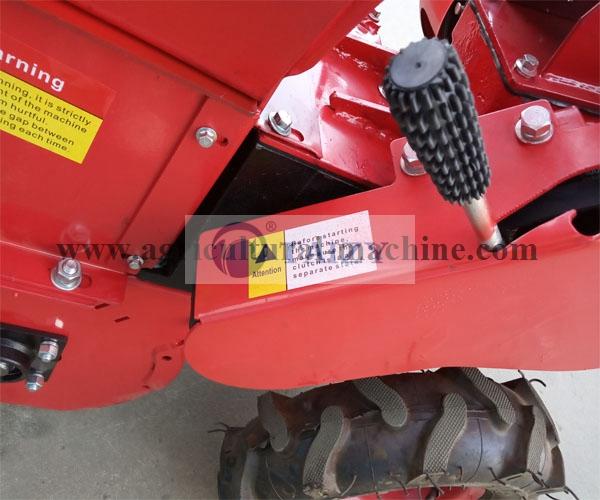 It is the harvesting roller inside machine.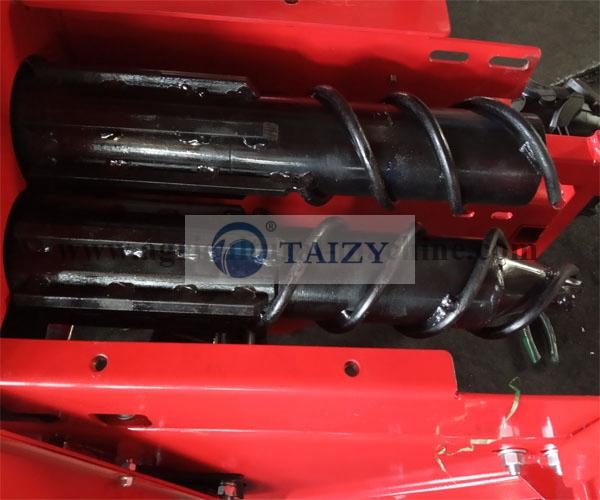 Please contact us to know more details, we are very happy to serve you!
FAQ of corn harvester
Can this harvester peel the skin of corn?
No, it can't
Where is the corn straw after harvesting?
They will return to the field after crushing by 10 blades in the bottom of the machine.
What is the stubble height?
It can be adjusted, but the minimum height is 10cm.
How many crushing blades?
There are 10 crushing blades in the bottom.
5. Are the blades easy broken parts? How long can I use it?
Yes, the blades are easy broke parts, especially meeting with big stone or other very hard obstacles. Usually, it can be used for one year.
We send you an extra 1 unit (10pcs) for free with the corn harvester when delivery.
6. What power does this corn harvester use?
A 188F gasoline engine or 188F air cooling diesel engine.
7. Will there be some corns that cannot be harvested?
With the practice experience, the corn harvesting rate is more than 98%.
How many corns can be collected in the container at the side of the machine?
Depends on the corn size, usually, it can collect 30-50pcs.
9. Can it harvester sweet corn?
Yes, it can harvest sweet corn.
10. How many sets can be loaded in 20GP and 40HQ?
20GP can load 26 sets, 40HQ can load 54 sets.
11. What is the delivery time for 100 sets of corn harvester?
Usually, it takes one week.