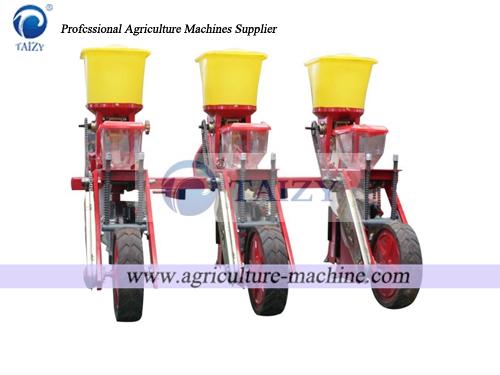 Chinese Spring festival-a famous festival in the world
Traditionally, the spring festival lasts for nearly a month from the 23rd day of the 12th lunar month to the Lantern Festival on the 15th day of the first lunar month. Almost all Chinese spend time with their family to regain the significance…
2019.02.14
How to remove impurities from grain?
Some farmers always are confused about how to remove the impurity inside grain such as rice,wheat. In the past time,such a thing is finished by hand,which costs much labor time. But now,we have developed a new design rice wheat stone…
2019.01.19
Striking news! 40HQ and 20GP agricultural machines are delivered to Nigeria
Last month, customer from Nigeria visited our factory with our manager, Emily ,and salesman ,Jack He went to our warehouse to deeply know about machine that includes multifunctional thresher machine,cassava starch production line,cassava peeling machine,Silage Baling Machine, Corn Planter etc.…
2019.01.19
Why are we professional in chaff cutter machine?
According to report, global Market for Chaff Cutter to 2023 offers latest information and historical data on chaff cutter market. It shows that the demand about chaff cutter machine is increasing,that is why we spare no effort to improve our…
2019.01.09
Our company finds a chaff cutter distributor in Pakistan
1.Successful case about grass cutting machine Chaff cutter series machine is our hot sale product in our factory,and has competitive price in the market that is why we attract many dealers to visit our factory and test machine. In December,2018,…
2019.01.09
Technology and characteristcs of the Rice transplanter machine
At present, the widely used Rice transplanter machine at home and abroad are of similar working principle. Transplanter versions are usually classified according to operation mode and planting speed. According to the operation mode it can be divided into walking…
2018.12.25
Application Scope of Small-sized Multifunctional Thresher
The machine is mainly used for threshing wheat, rice, beans, sorghum, millet and other crops. It is characterized by simple structure, convenient operation and high efficiency. Operation of small-sized multifunction thresher: (1) Before starting up the small multi-function thresher, the…
2018.12.24
Chaff Cutter Repair
Chaff Cutter is a necessary mechanical equipment for rural farmers and small and medium-sized feed processing plants. It can also be used by farmers, pastures, paper mills and medicinal plants. The equipment is mainly used for cutting agricultural (grass) corn…
2018.12.21
Rice mill delivery site
Early this morning, employees of the company took customers to the factory to check the machine test. As the transport vehicle slowly drove out, another small batch of Rice mill embarked on the journey. This rice polisher is one of…
2018.12.20