Our greenhouse vegetable seeding machine can cultivate seed within 0.3-12mm into a seedling that can be transplanted in the subsequent process. With high capacity( 300-800trays/h) and excellent precision rate (97%). We sold 1 set automatic nursery seeding machine to America in January 2019. What's more, adopting an electrical air compressor, the machine can run automatically, greatly improving working efficiency.
The worker is packing machine with film firstly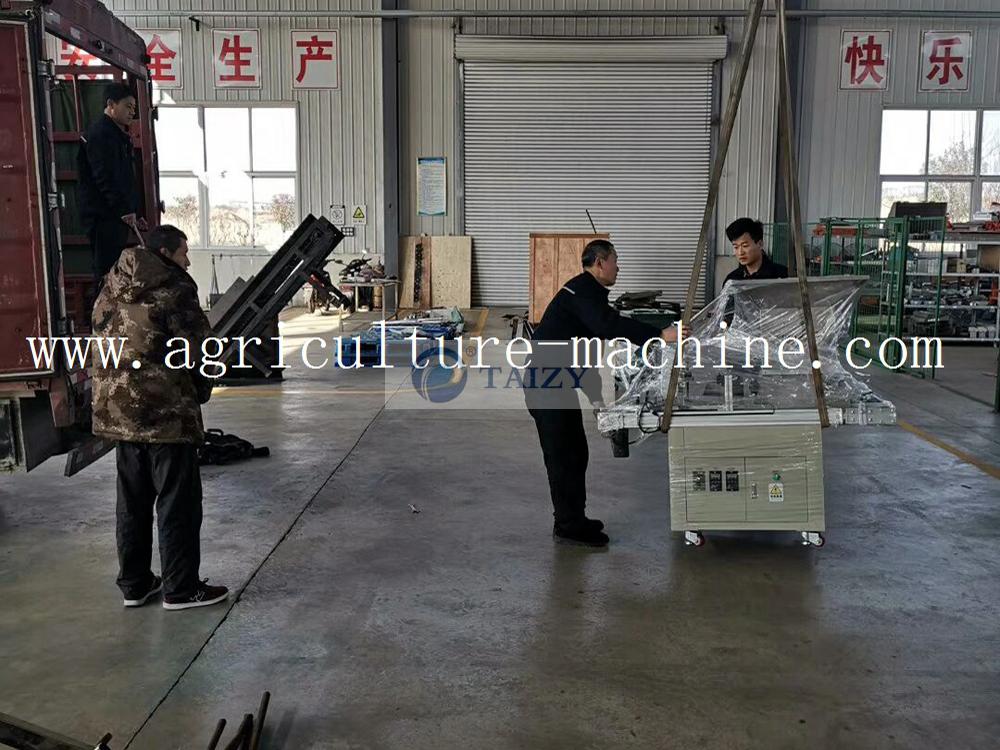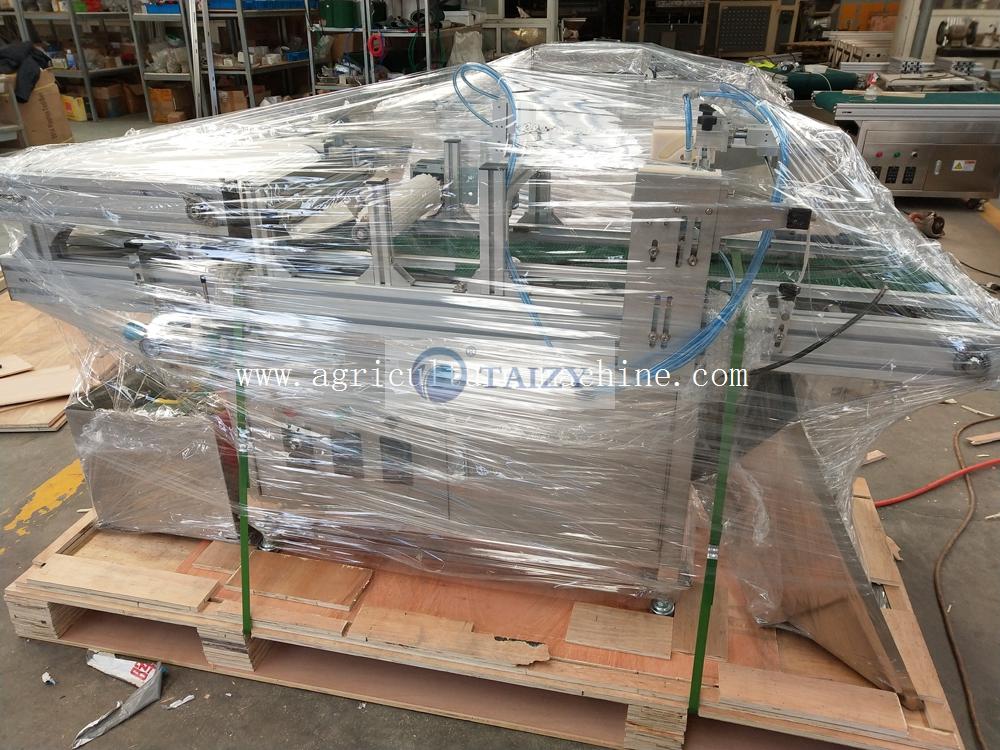 The machine is heavy and can be divided into some sections, but it still needs lifter to convey into container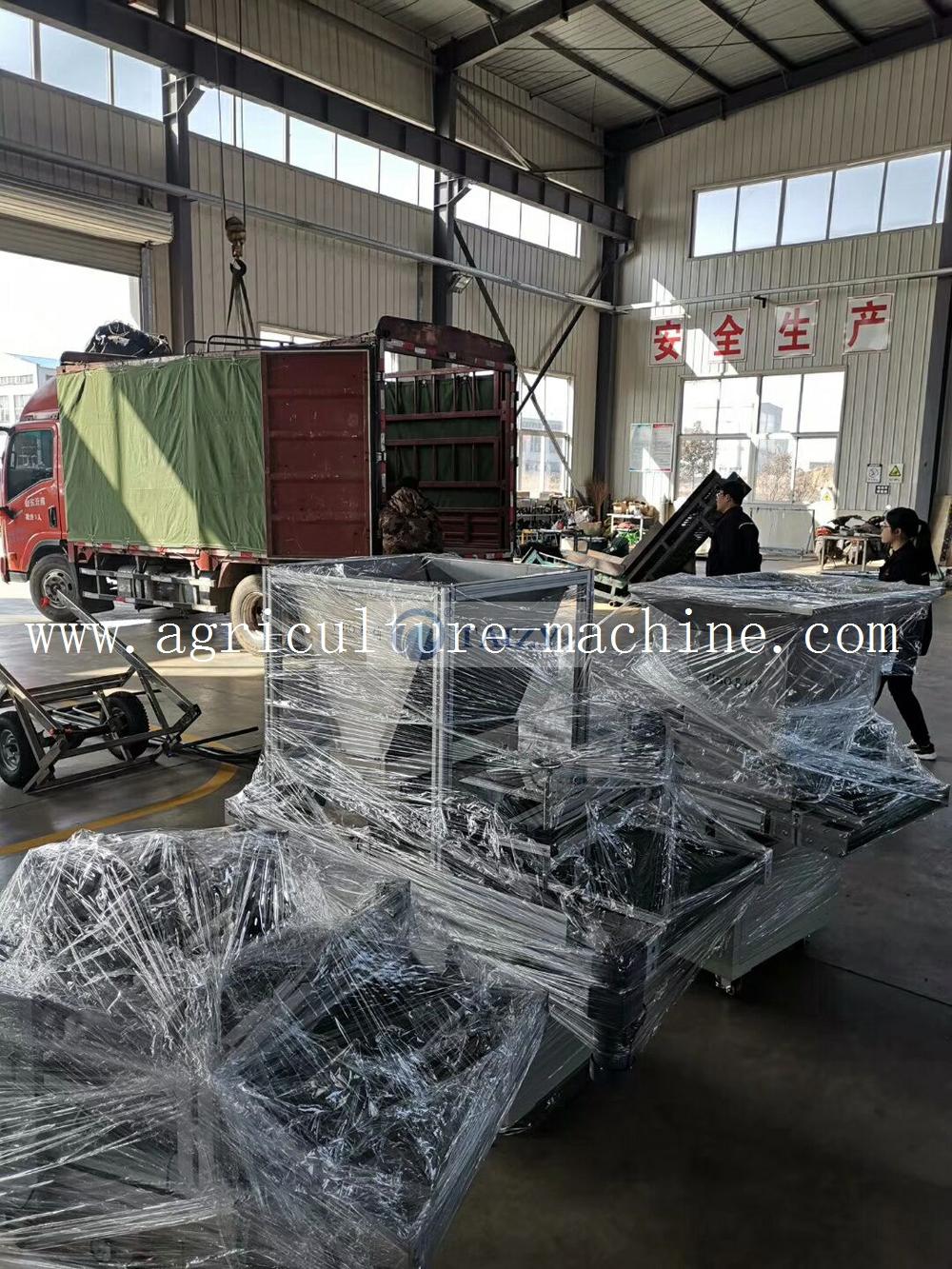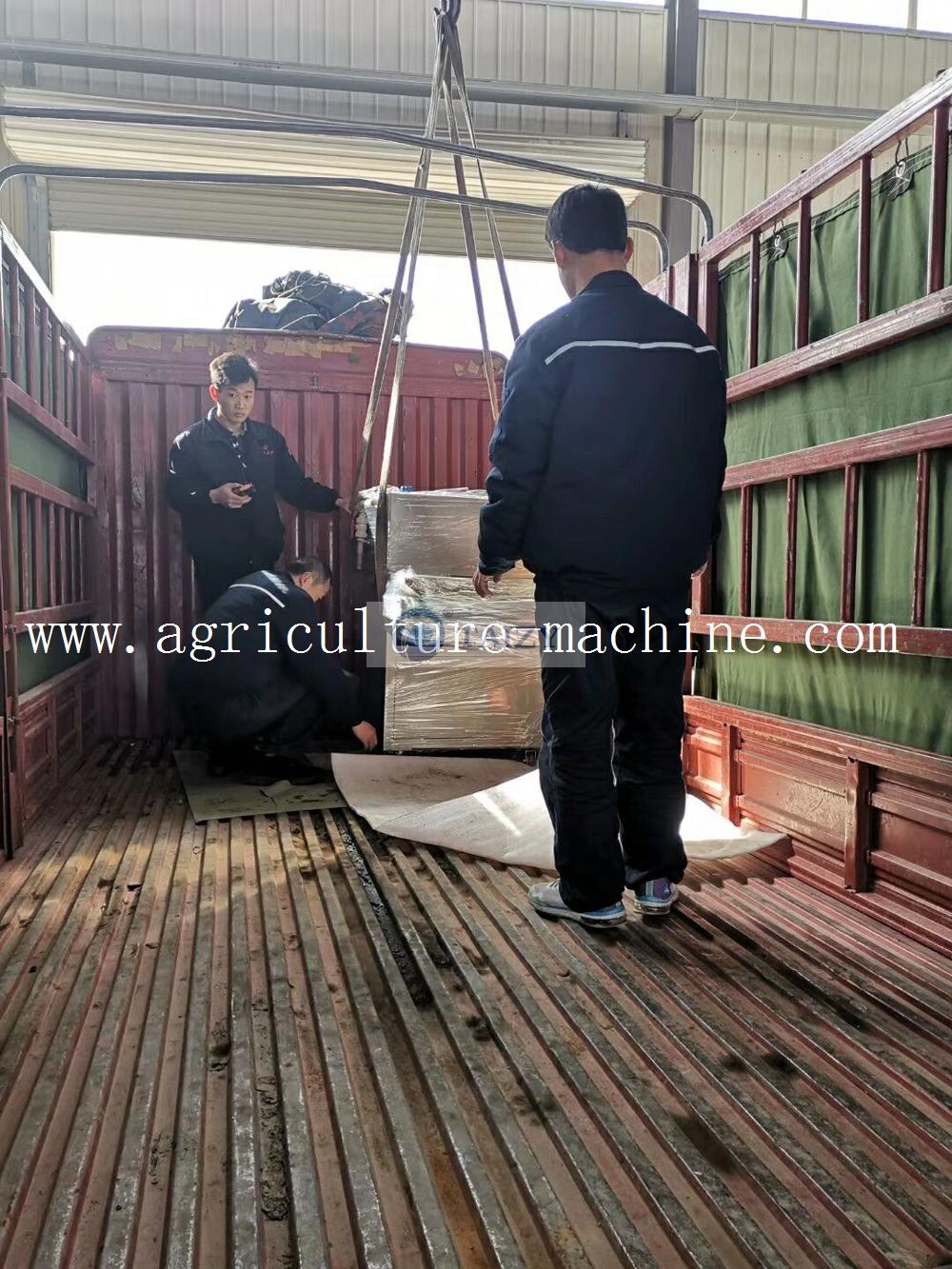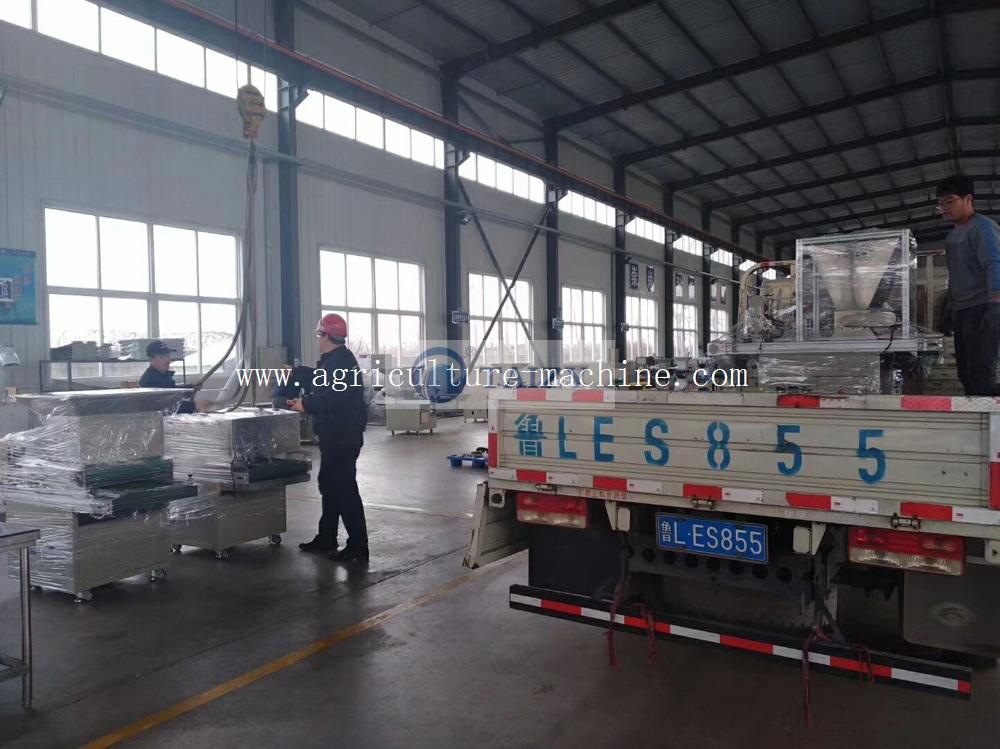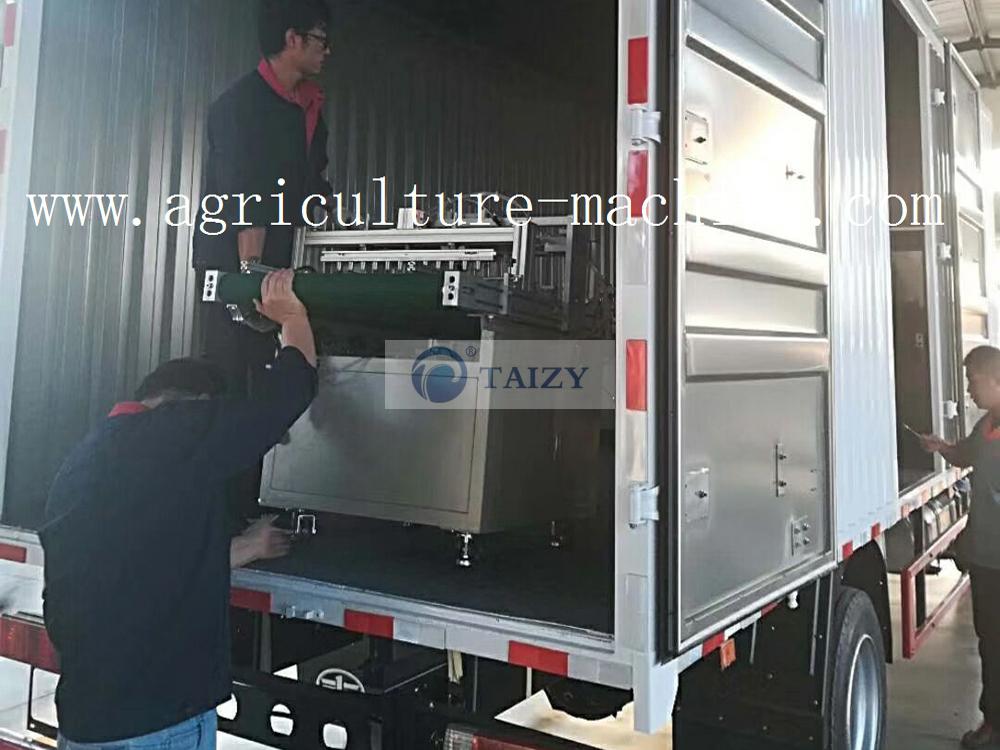 We write the shipping remark on the wooden case when everything is ready. The shipping time to America is around 15 days and our customer has received it now.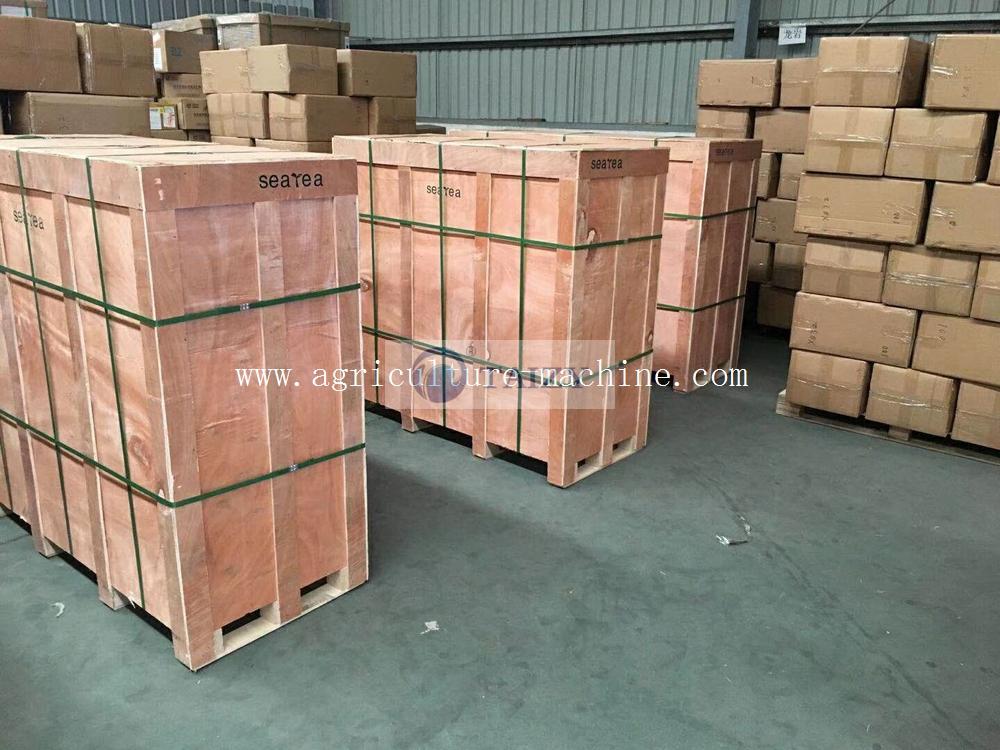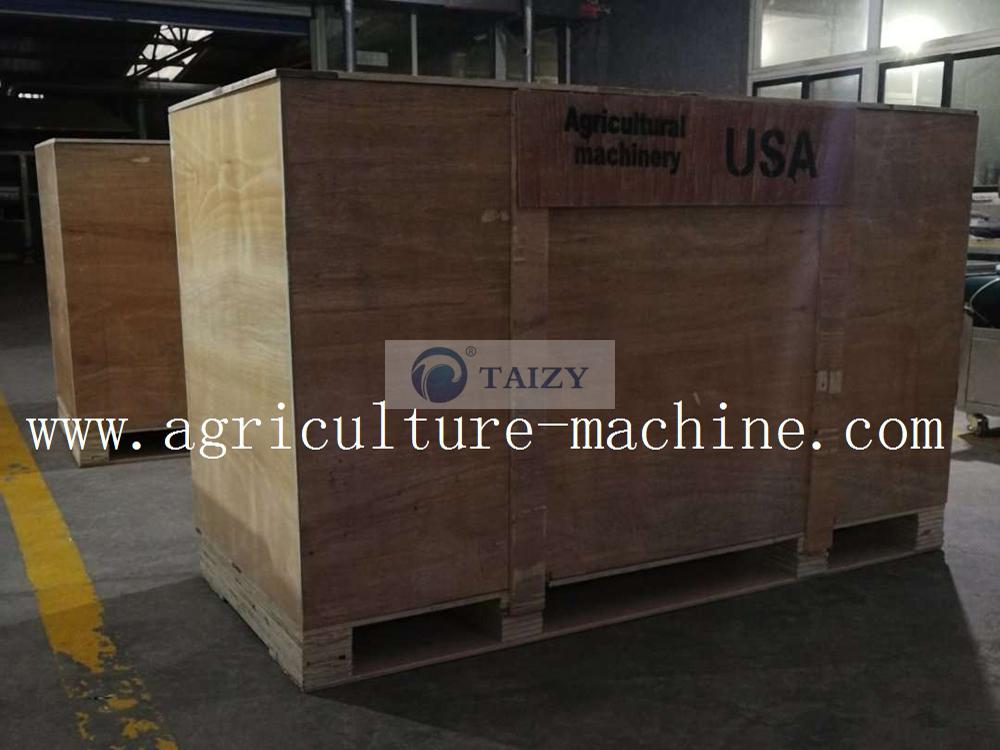 What is the advantage of seeding machine compared with other manufacturers?
1. Bestseller rice seed sowing nursery line has wide application and can be used to many seeds such as rapeseed, chili, pumpkin, cucumber, tomato, watermelon, onion etc.
2. Regarding the different sizes of seed, it is necessary for users to adjust the quantity of soil in the tray, which is easy to do.
3. High precision rate. The seedling can be inserted into the middle of the tray at one time that improves the survival rate.
4. No more than one seed can drop into the middle of the tray.
Why do you choose us if you want to buy seeding machines?
We have been producing this nursery seeding machine for many years with great reputation. Until now, our factory gathers professional technicians and experts, immersing themselves in constant innovation and creation according to market demands from different countries.
A good machine is always praised by its owners. We have strict rules towards every step during producing, and it is forbidden to produce spare parts which are not confirmed to the national standard, that is why our automatic seeding machine bears long service and customers from different countries places orders from us again and again.