Gasoline engine backpack sprayer / best garden sprayer / spraying pesticide
Gasoline engine backpack sprayer / best garden sprayer / spraying pesticide
Hot sale backpack sprayer is small size but very useful, widely applying to control the pest of garden, farmland and other trees. Spraying distance (more than 11m)and 26L volume enable it to working wok with high performance, which is labor saving as well.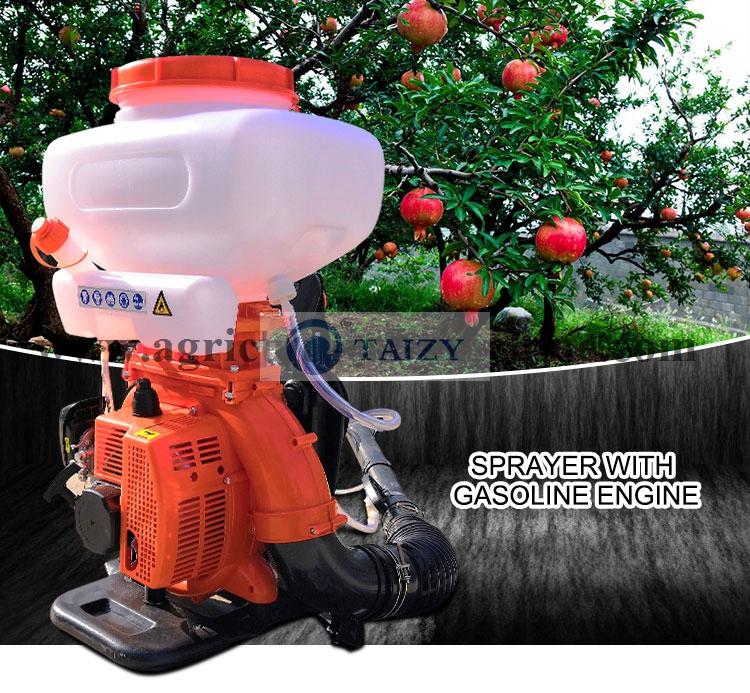 Advantage of backpack sprayer
Crop spraying drone has low noise, great capacity and high pressure,   saving time and energy.
It is easy to operate.
Being equipped with gasoline engine makes it convenient to move.
Pesticide sprayed by this backpack sprayer is able to adhere to the back and forth of the plant, completely killing the pest.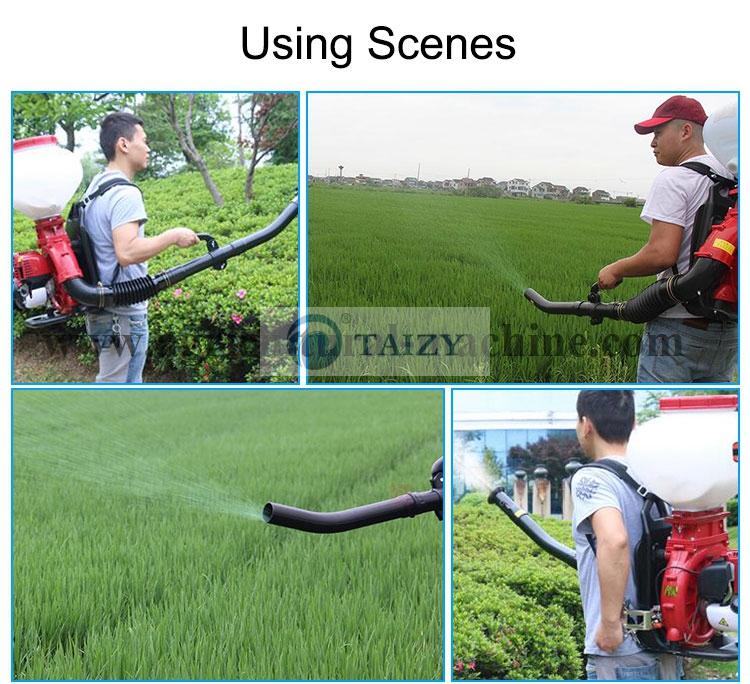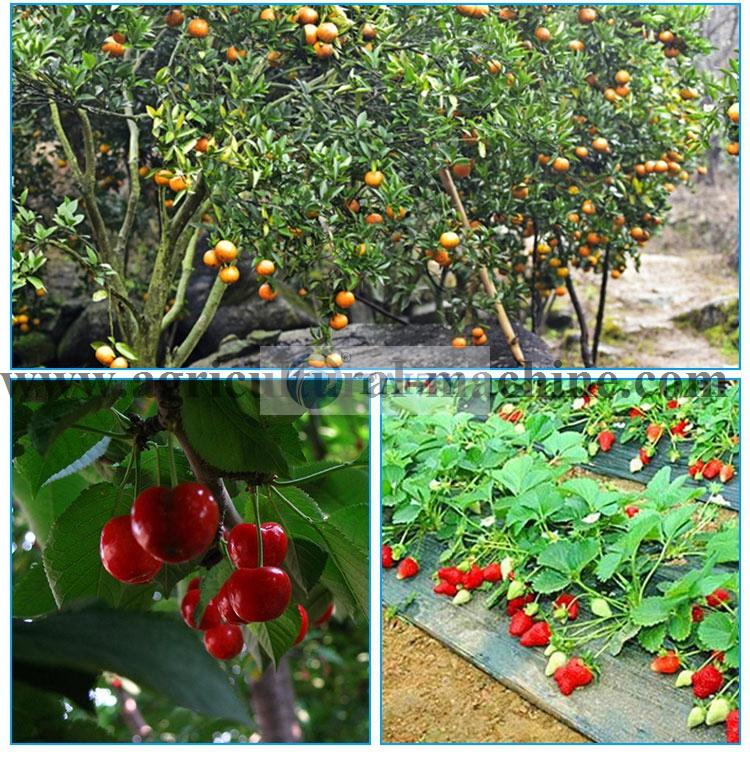 Technical parameter of backpack sprayer
| | |
| --- | --- |
| Name | Sprayer |
| Model | 3WF-3A |
| Spraying distance | ≥ 11m |
| Volume | 26L |
| Displacement | 41.5cc |
| Weight | 12KG |
The structure of backpack sprayer
This backpack sprayer mainly consists of nozzle, potion container, operating handle, big hose, stable shelf, starter, carburetor, carburetor choke, the spark plug and the fuel tank.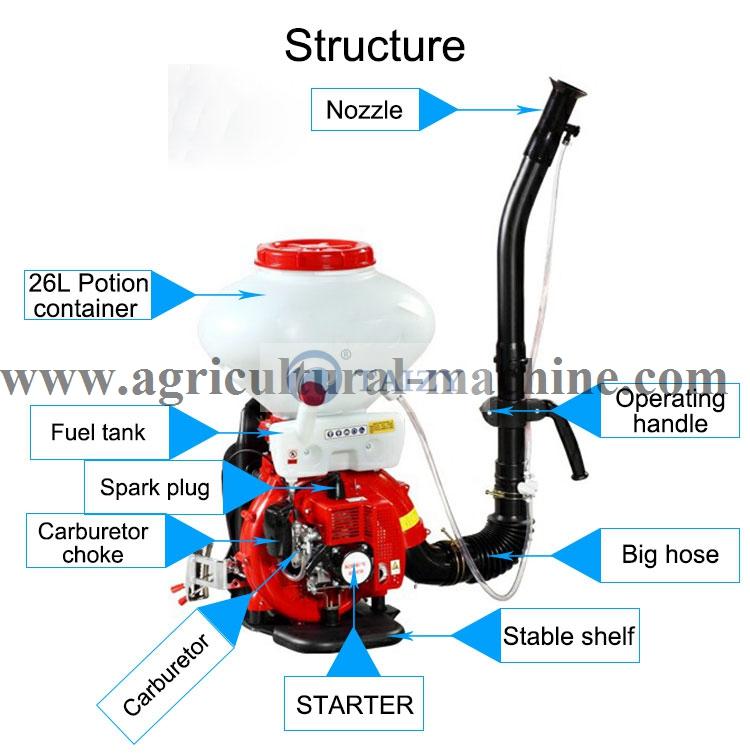 Successful case of backpack sprayer
Last month, we sold 100 sets drone pesticide sprayer to Sudan and the following is the packing details. This sprayer really can help farmers reduce labor identity.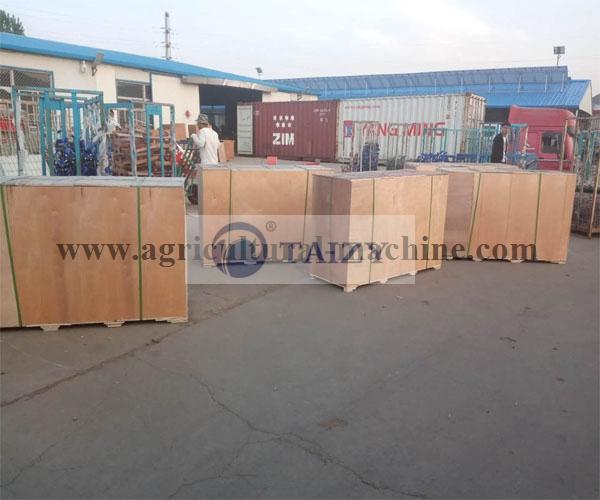 FAQ of backpack sprayer
How to add oil?
Two-stroke oils should be used instead of four-stroke oils that will trigger problems towards cylinder.
Pour the gasoline intothe larger bottle of sprayer like the following picture and pay attention to the corresponding horizontal scale.
Pour the oil into the smaller bottle, as the mark shown, and the height of oil should be lower than the height of gasoline.
Tighten the coverof the two bottles, and mix them thoroughly, finally pouring them into the oil tank of solo backpack sprayer.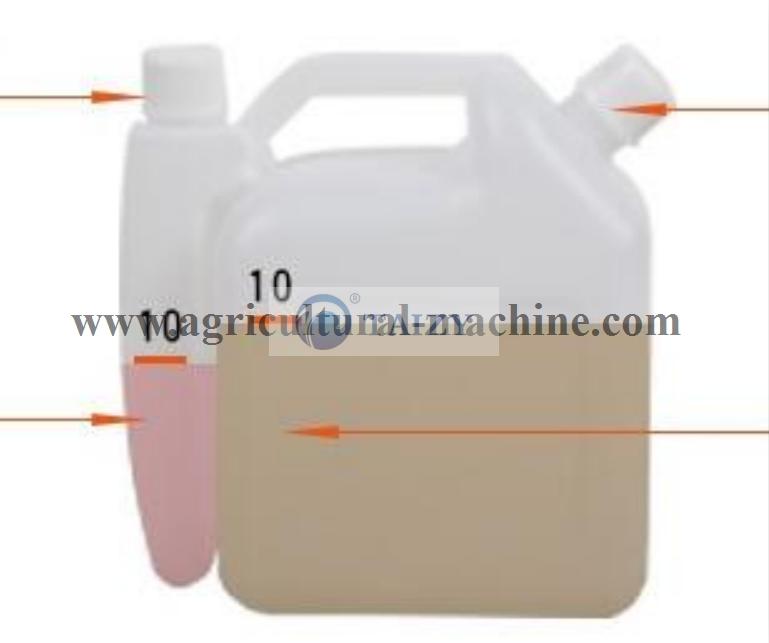 What's the volume of the pesticide box?
26L.
All the pest can be killed?
The killing rate is 98%.