Today, our customers in Nigeria feedback through telephone and said that our small hay cutter is loved by lots of customers since it has feature of reliable quality, simple operation and high efficiency. In a few weeks, the first batch of dozens of equipment ordered have been sold out, and he need to order another batch immediately.
General knowledge of hay cutter: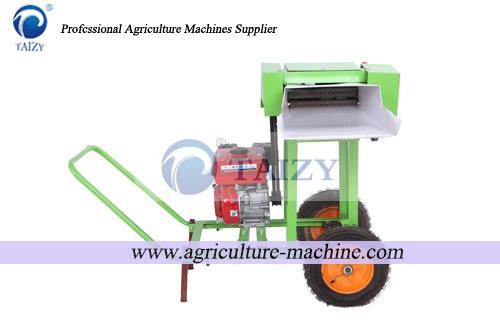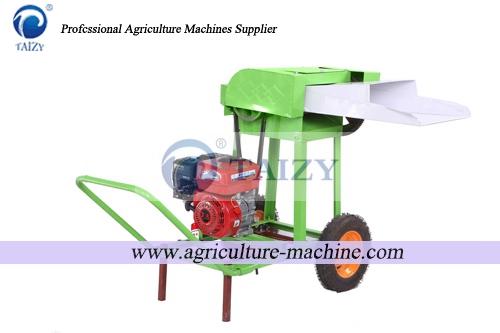 Hay cutter are mainly divided into three types: large, medium and small. The large one is silage cutters, mainly for green corn straw. The medium and small machines are mainly for hay, corn straw and rice straw. All of them can powered by electric motor or diesel engines. The electric motor contains single-phase and three-phase type. And the structure of the hay cutter contains disc type and cylinder type.
In recent years, respond to needs of various places, many multifunctional models such as hay crusher and hay kneading machine has been derived from the past hay cutter; in the south, there are green forage cutters (vegetable cutters). Whatever the name is, sharing same structure and principle, all these machines cutting materials by rotate knife wheel which is powered by electrical motor. So it should take a high attention of producers, sellers and users that when operating, it is important for people to take care of their own safety.
Cautions when purchase hay cutter:
1. choose a influential factory which is proficient and professional.
2, Purchase products that have been identified by authoritative departments or technical departments.
3. When purchasing, attention should be paid to the completeness of the following documents (including the instructions for use, product certificates and product three-pack certificates).
4. Choose products with high safety (with safety protection devices and safety warning signs), good appearance and internal quality. Do not buy products without product certificates just because it's cheap.
Taize Machinery is specializing in agricultural machinery. We have our own hay machine manufacturers, first-class technical team, professional after-sales service. We can create a one-stop service for customers.