Main specifications and features
We have different models of rope making machine.
JHW-1 can produce rope with diameter from 5mm to 10mm.
JHW-2 can produce grass rope with diameter from 10mm to 18mm.
JHW-3 can produce rope with diameter from 18mm to 26mm.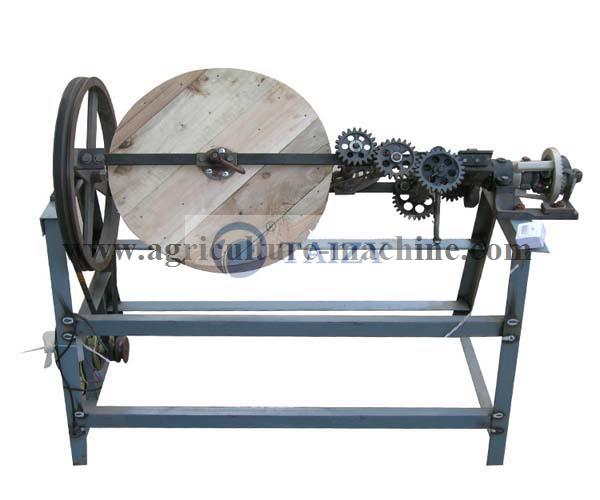 Application: The rope made by this machine is suitable for binding porcelain, brick, prefabricated parts, vegetables in the market, seedlings, flowers, tobacco, grass, and sticks, etc.
The improved straw rope making machine is more concise, convenient and efficient, and has been put on the market in large numbers.
All the gears of rope twisting machine are based on the standard modulus (M3.5). and the gear has no taper. Its thickness is 15mm, and it will be counterfeit and inferior products if the thickness is less than 15mm.
New design nylon wheel is able to reduce the noise of the machine by 80%. The high-pressure seamless pipe on the rotating frame is changed into nylon tube that is more wear-resistant.
The machine has the advantages of simple structure, convenient use, light weight, low power consumption and high efficiency.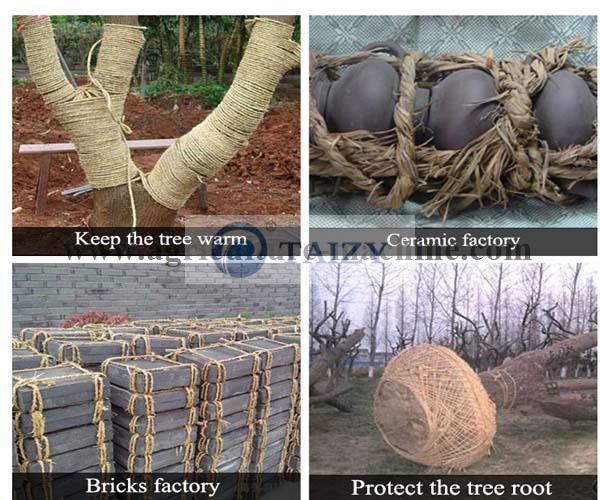 Second, preoccupation
User should install the leakage protector and add lubricant, and the motor must connect ground electrode before working.
Keep hands or other items away from the machine before running.
Unplug the power supply to avoid accidents when not in use.
After the four wheels are stabilized, you can turn on rope braiding machine, which enables it not to shake easily.
The triangle belt of the motor should not be too tight, otherwise, it will easily damage the motor shaft or other accessories.
Third, installation, operation and adjustment
Check whether the transmission parts are normal. The machine should idle for several seconds after adding proper lubricating oil.
Place the grass from rope nozzle to the two rollers. After several turns, the rope twines around the round plates.
Plug in the power and turn on the switch, and insert the grass evenly into the two rope nozzles.
The driving gear and passive gear should be changed in accordance with different diameters of rope as follow.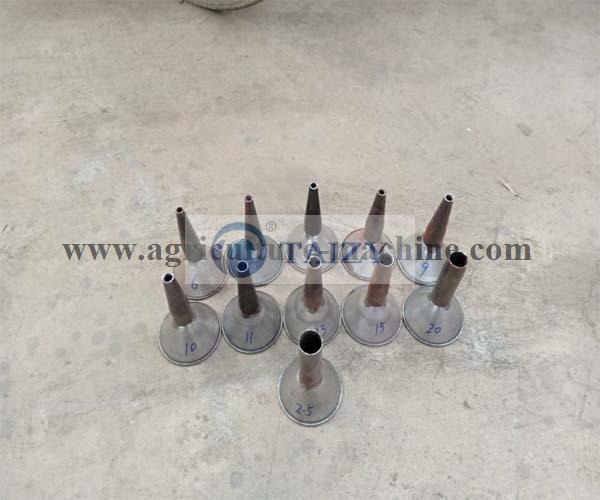 | | | |
| --- | --- | --- |
| Diameter of rope | driving gear | passive gear |
| 6mm-12mm | 15 | 29 |
| 12mm-24mm | 17 | 29 |
Fourth, lubrication and maintenance
The main shaft bearing is filled with butter and the other rotating wheel shaft heads and the gears are filled with oil to make the machine more flexible.
2. You should often check the fasteners, and the motor must be grounded to prevent accidents!
| | | |
| --- | --- | --- |
|  Common faults | Reason | Related solutions |
| The machine does not vibrate | The motor is damaged or gear is locked | Replace the motor or adjust the gear gap |
| The straw does not twist | The rope nozzle is slippery or worn | Use cloth to tighten the rope nozzle or replace it |
| Machine does not drive the rope | Low spring tension | adjust the tension spring pressure |
| The rope is not smooth | rope nozzle is worn and the grass is not long enough | Replace the rope nozzle |