SL-125 Rice Thresher Machine– Enormous Market
2set 40GPcontainers with 80sets rice thresher machine arrived Nigeria at 15th,August. Less than one week, rice thresher machine has been sold out, feedback from Mart by call, our company cooperated with Mart since 2015year. For these year, his business become better and better about agriculture machine with help of my company.
Our company produced new type of thresher machine –SL-125 model.  Raw material of thresher machine not only suitable for rice, also for wheat, soybean, mung bean, just change the different screen mesh. This is very outstanding advantages from other rice thresher machine:one machine have more functions with reasonable price. More, thresher machine work by diesel engine and pneumatic tire, farmers more like it.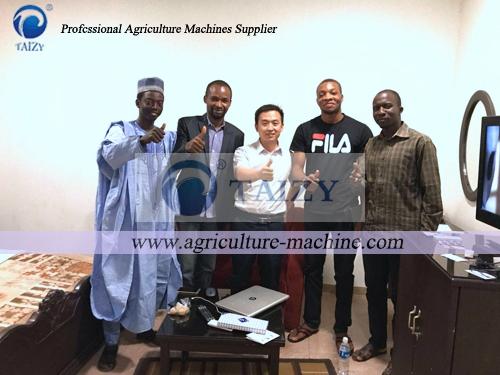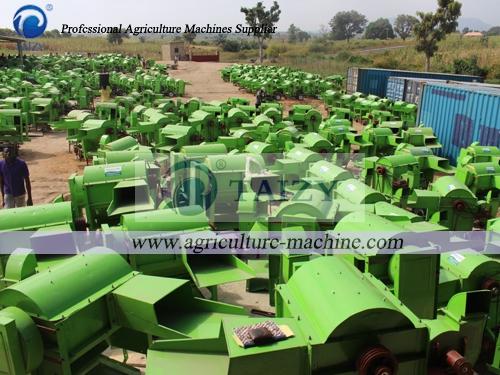 After introduced new type of SL-125 rice thresher machine to Mart,he decide to order 20sets rice thresher machine and test market. "very popular sale, i need more rice thresher machine to support farmers"Mart send me by mail after two month later.
Mart and Hanny discussed the SL-125 rice thresher machine, a month as delivery date for 80sets thresher machine, this is a good cooperation. And, SL-125 rice thresher machine has enormous market at Nigeria. Because fundamental way out for agriculture lies in mechanization, machines will help farmers to improve efficiency and bring economic benefits.
Please check the picture of sl-125 rice thresher machine,warehouse at Nigeria, farmers and government check machines.