Two 40GP containers with 80sets rice thresher machine arrived in Nigeria at 15th, August. , rice thresher machine has been sold out Less than one week, receiving good feedback from Mart by call. Our company has cooperated with Mart since the 2015 year and built long-term cooperative relationship each other. In recent year, his business becomes better and better about selling agriculture machine with the help of my company.
Our company produced new type of thresher rice machine –SL-125 model.  The raw material of the thresher machine not only can be rice, but also for wheat, soybean, bean, just changing the different screen meshes. This is very outstanding advantages compared with other rice threshing machine in the market, bearing many functions with reasonable price. Moreover, wheat thresher is driven by diesel engine, gasoline engine or motor, and is widely favored by farmers from different countries.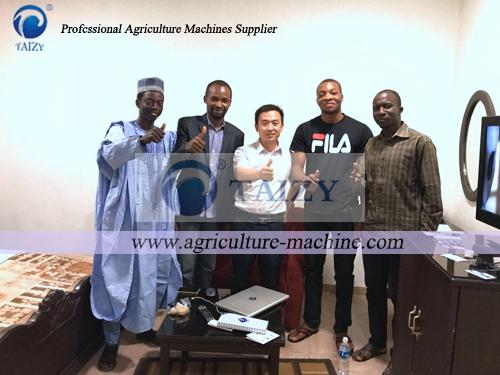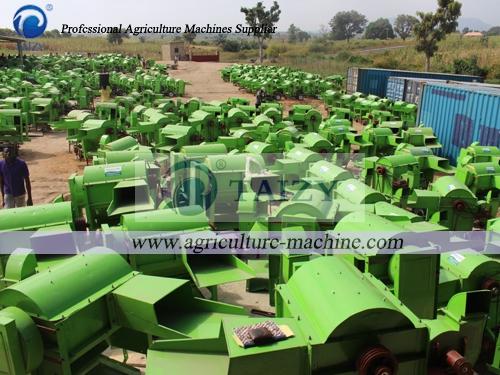 In the beginning, he decided to place 20 sets rice thresher machine as trial order after we introduced this model to Mart. "very hot sale here, I needed more wheat thresher for sale to support farmers", Mart send us by mail after two months later, which fully reflect that our machine is equipped with high quality.
When Mart visited our factory for the first time, he talked many details with our boss Hanny. We promised him to finish 80 sets machines within one month, and the delivery date would be strictly conducted according to the contract signed by both sides. Without any doubt, this is a perfect cooperation. Nigeria, as an enormous market with agricultural background, is our main cooperative partner to sell this sorghum thresher. The fundamental way for agriculture lies in mechanization, machines will help farmers to improve efficiency and bring economic benefits.
This is the government procurement, so we put the quality of the machine as a priority, being extremely careful to produce every spare parts. You can visit its warehouse of SL-125 rice thresher machine at Nigeria if you are farmers.
Please send us an inquiry if you want to know more details about this threshing wheat machine, and we will try our best to make you satisfied!