Yesterday a customer from Zimbabwe bought a vegetable nursery seeder machine model KMR-78 from us. This model of nursery seedling machine can dig holes and sow seeds automatically. Therefore, it helps users to free their hands and improve the efficiency of sowing seedlings.
Background of vegetable nursery seeder machine customer
The customer is specialized in vegetable seedling planting. The customer has been sowing seeds manually before, and now he wants to use the machine instead of manual labor to improve the efficiency of seedling planting.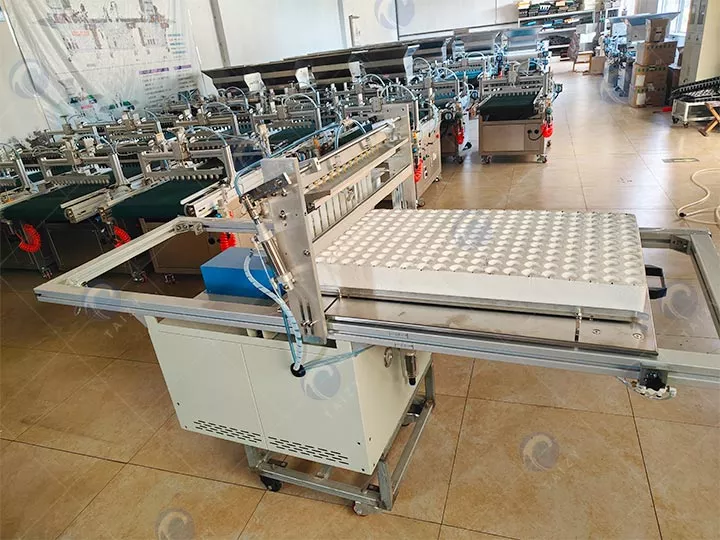 What are the customer's concerns about the carrot seed sowing machine?
1. Can our vegetable nursery seeder machine adapt to the customer's cavity trays?
Yes, we can adjust the seedling machine according to the actual situation of our customers. For example, we can adjust the width of the channel to fit the width of the customer's cavity tray.
2. What is the difference in function between KMR-78 and KMR-78-2 vegetable nursery seeder machines?
KMR-78 can dig and sow, and KMR-78-2 can mulch, dig, sow, and sprinkle. Therefore, the KMR-78-2 onion seed sowing machine is also more expensive.
3. Do you have a seedling tray machine in stock?
We have stock, we are a manufacturer, and we have been producing agricultural machinery for more than 15 years.
4. How many days does it take us to build and adjust the vegetable nursery seeder machine?
10 days. Before delivery, we will send you pictures for your confirmation, and after everything is in order, we will deliver.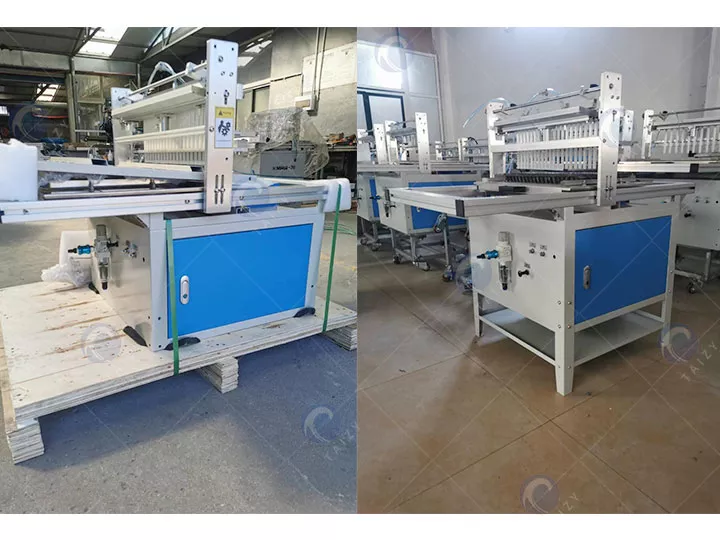 What kind of seeds does the customer want for seedlings?
Mainly vegetable seeds: onion, carrot, tomatoes, peppers, broccoli, cauliflower, cabbage, and lettuce.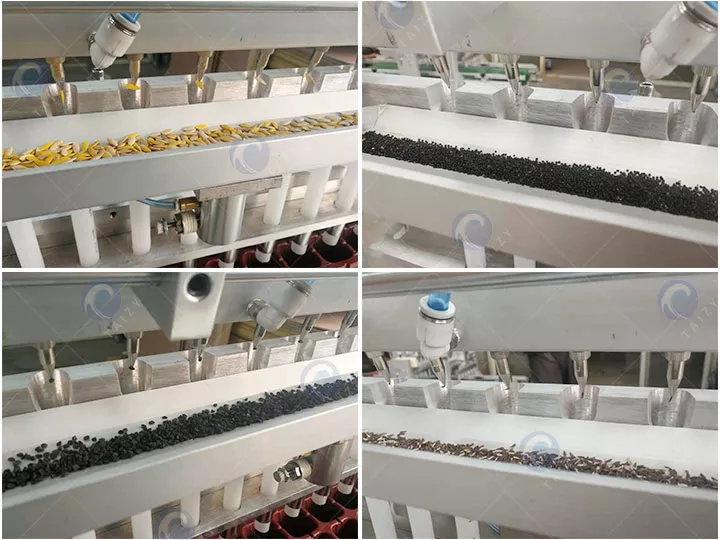 Why do customers choose our onion seed sowing machine?
Meticulous service and customized equipment. So that our customers can use our equipment smoothly, we will confirm whether the cavity trays used by our customers match our machines. If not, we will adjust the machine or customize the machine.
Powerful vegetable nursery seeder machine. One seedling machine can sow dozens of seeds, and customers only need to adjust the suction needle when using it. We will give 5 extra suction needles according to the customer's seeds.
Positive customer feedback. Our seedling machine is of high quality and works well, so it has won many customers' favor. They will contact us often to express that the machine works well.
Professional import and export knowledge. We have been exporting machines for more than ten years, and we can help customers to solve smoothly the export transportation of machines, how to pay, etc.
Offer discount. Customers need two sets of accessories toolboxes, we provide one set to customers for free.