The Yiwu Machinery Exhibition was held in Yiwu International Expo Center in 2019. With the strong support and joint efforts of all circles of society, it has been successfully held for many sessions, becoming one of the largest, most influential and most effective exhibitions in the machinery industry.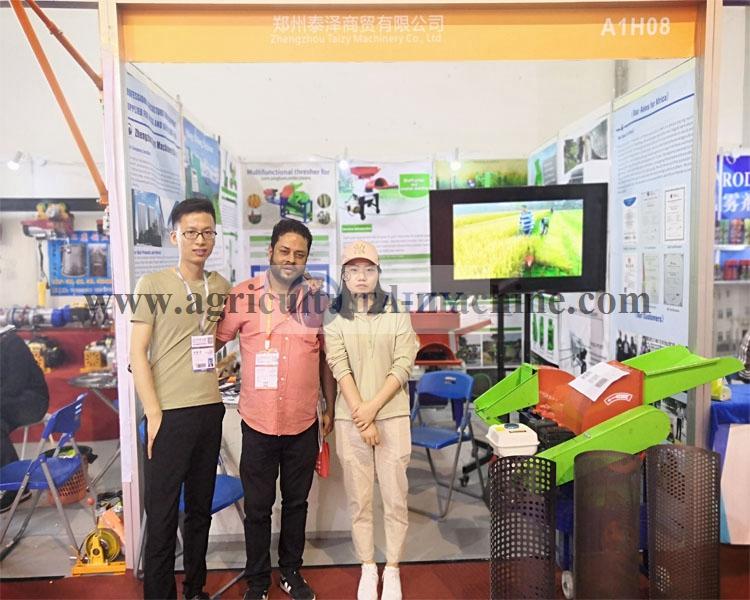 With its professional and international features, it has won the praise and favor of many exhibitors. Its floor area is more than 30,000 square meters, and has more than 600 brands and exhibitors this year. The exhibition perfectly displays the entire industrial chain of machinery, implements and integrates the upstream and downstream terminal industries, covering the entire light industrial machinery industry chain.
Yiwu Machinery Industry Exhibition is committed to the continuous development of exhibition scales, grades, industry influence, trade turnover, quality and quantity of professional visitors, making the bridge and link for the vast number of enterprises to develop their markets. This professional event with brand effect provides comprehensive directly service for light industrial machinery and various of terminal industries at home and abroad.
Our agricultural team, Jack, Anna and Emily, attended this exhibition on the behalf of our company last week.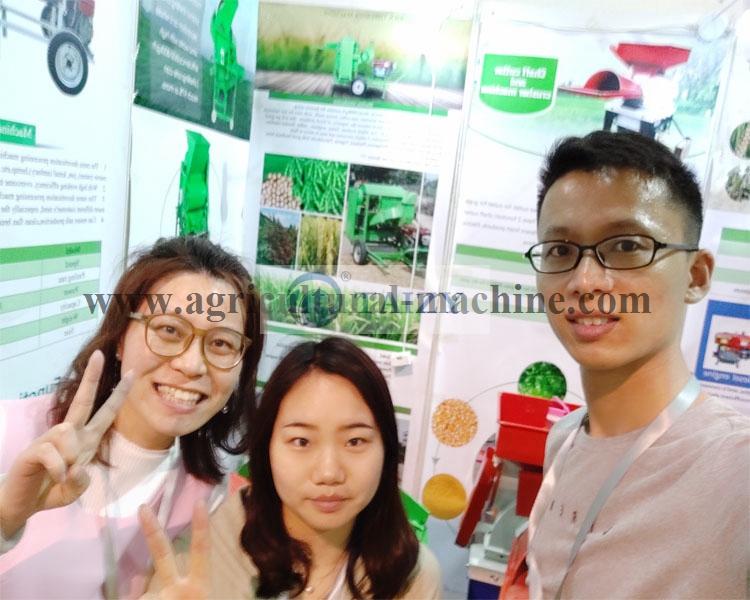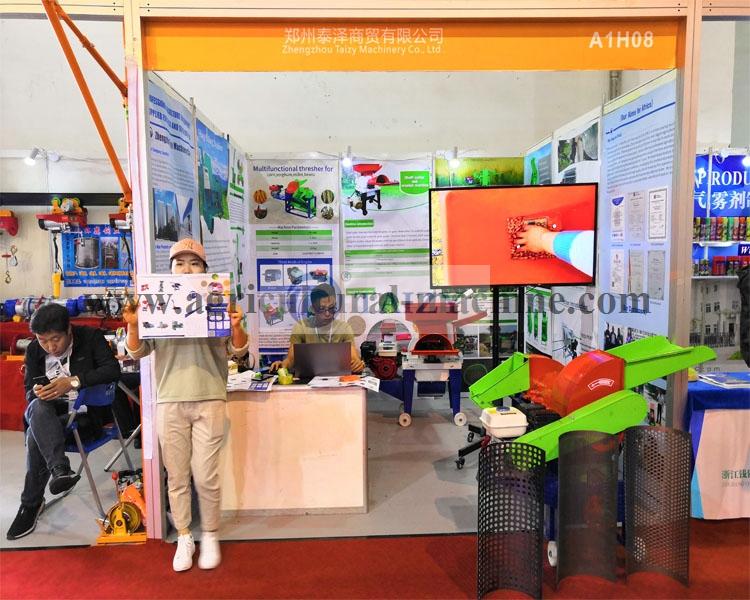 They woke up early to arrange the poster and machines, and almost all our hot sale agricultural machines( corn thresher, grass cutting machine etc.) were shown there. In addition, we rented a television to play video about machines so as to help visitor to better understand how these machines work.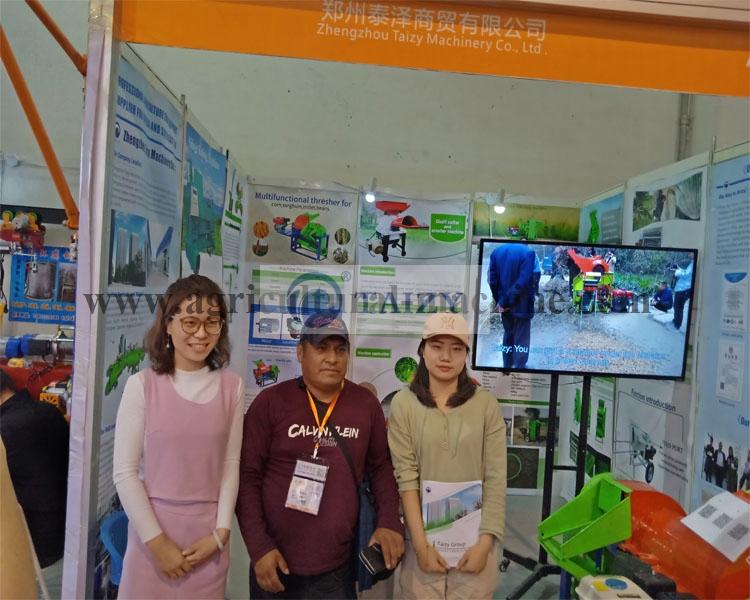 Unexpectedly, a lot of visitors were interested in our machines, and told us their questions and demands towards them. With great patience and enthusiasm, we gave them some useful suggestion and solved their problems one by one. Influenced by our professional skills, some of visitors claimed that they wanted to build long-time partnership with our company, ordering agricultural machines from us when needed.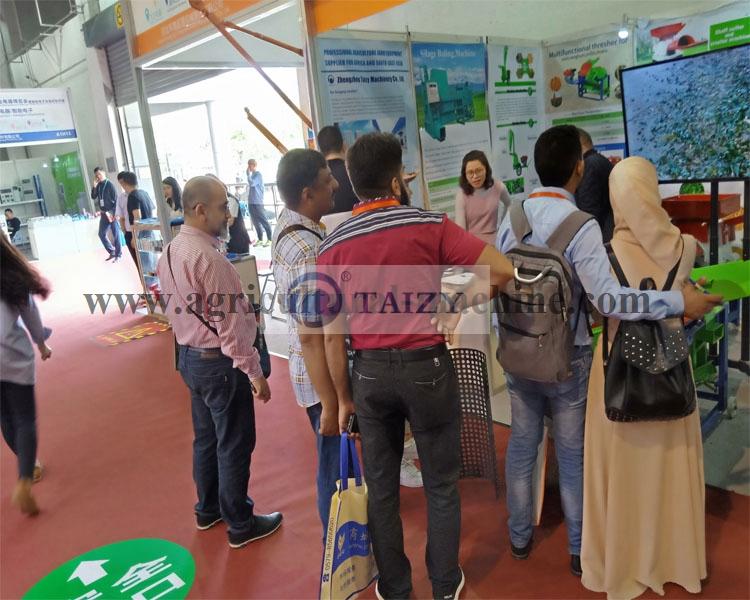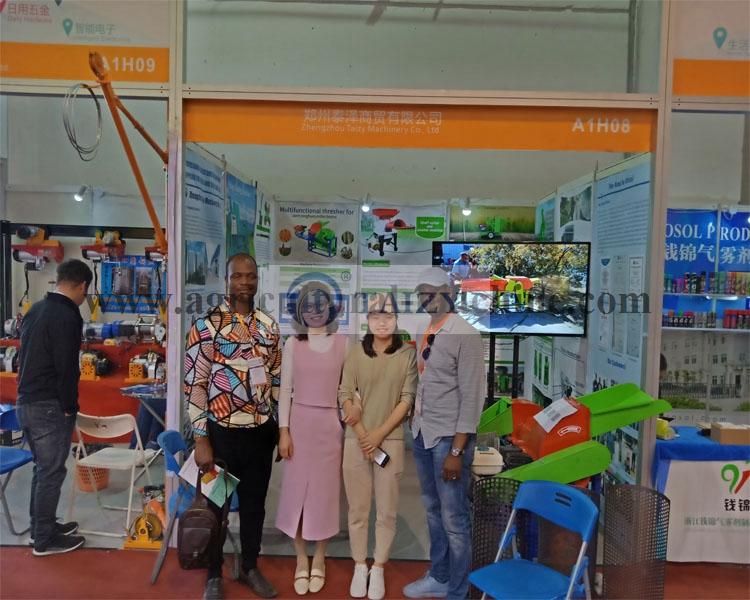 People who are keen on our machine mostly come from Africa, Southeast Asia and Middle-east.  Without question, these regions are our main market, and we export many containers agricultural machines there every year.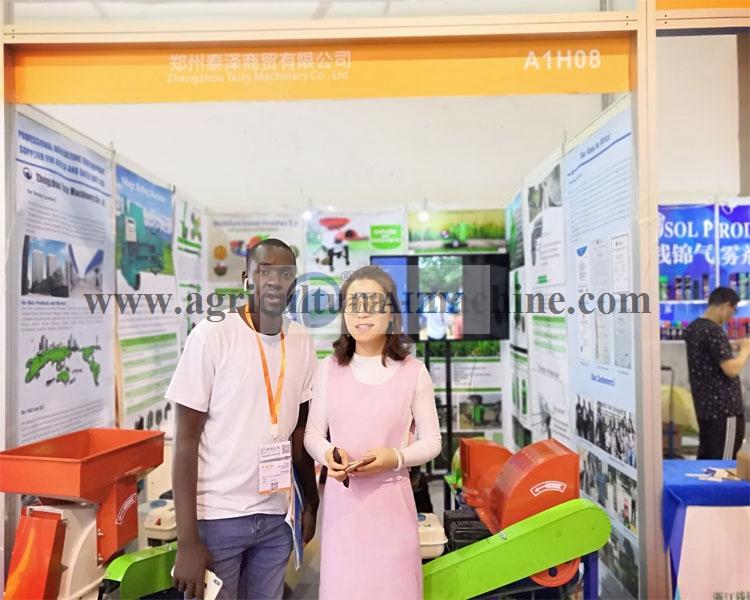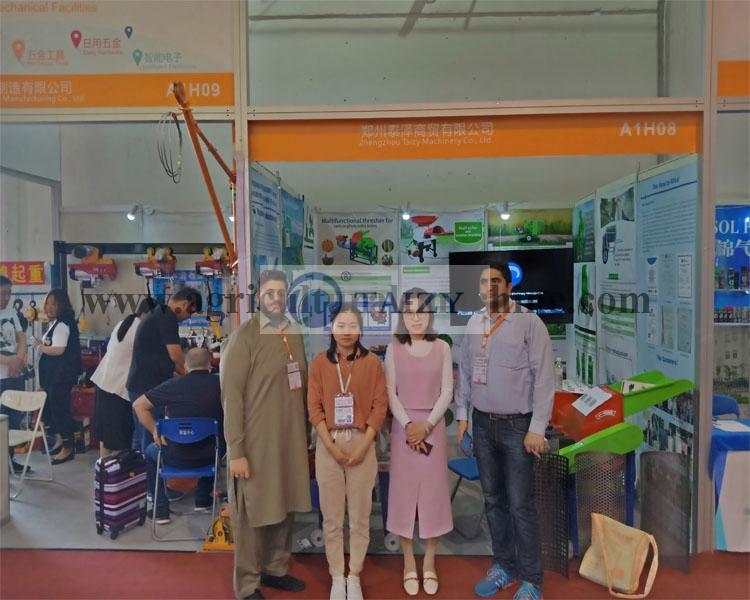 They were talking our agricultural album that includes all agricultural machines with some introductions.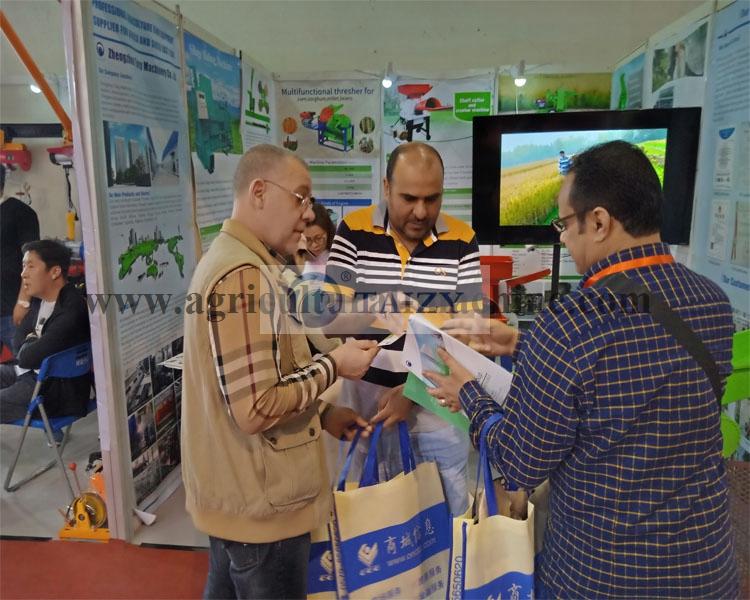 She was introducing our machines to him.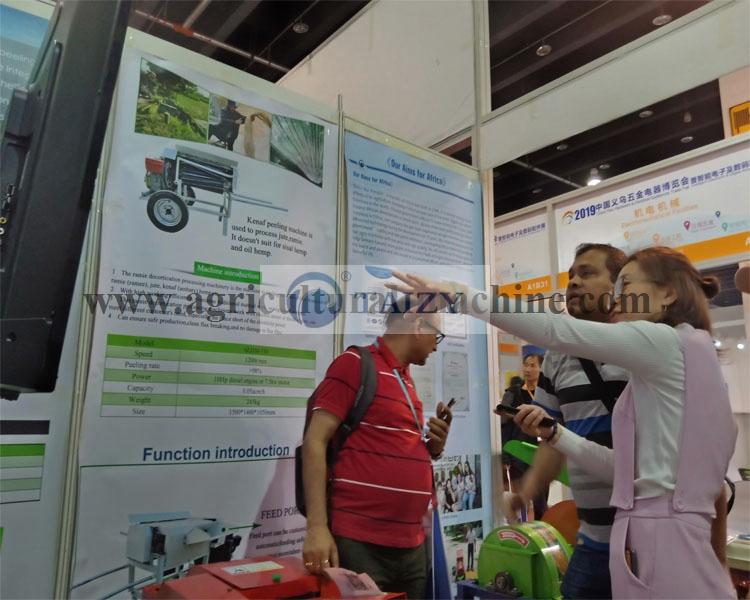 They stood on the side of real machine and asked our manager more details about it.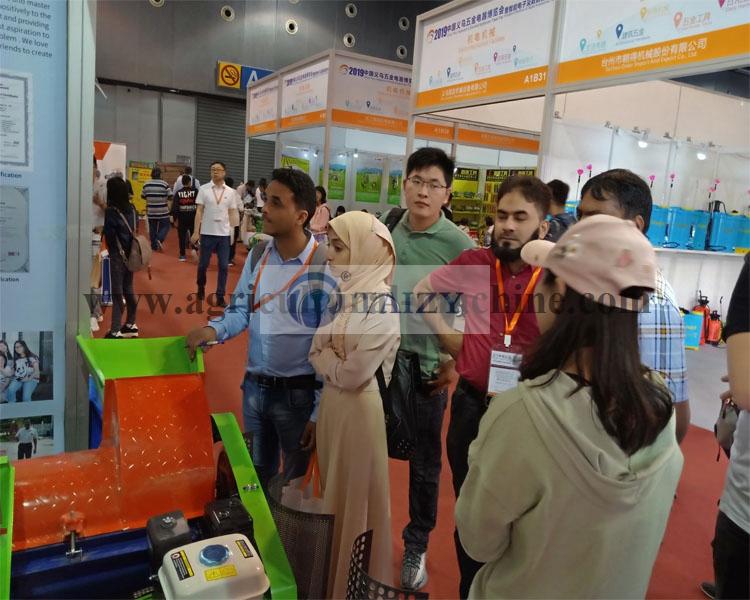 This exhibition lasts three days, and we gained a lot from it, not only making many foreign friends, but fully showing our agricultural machines to people from different countries. We will always keep our original aspiration and never forget our ultimate goal- to make our agricultural machines cover all over the world!