Multifunctional thresher for maize, beans, sorghum, millet
Corn sheller / beans threshing machine
Multifunctional thresher is used to thresh many different size of crops such as maize, beans, sorghum, millet, and it is equipment with high capacity(3-4t/h). Its threshing rate can reach 98%, which means the the final kernels are very clean. What's more, two rollers made of special materials won't damage corn kernels during operation.
The operation video
Application of corn sheller machine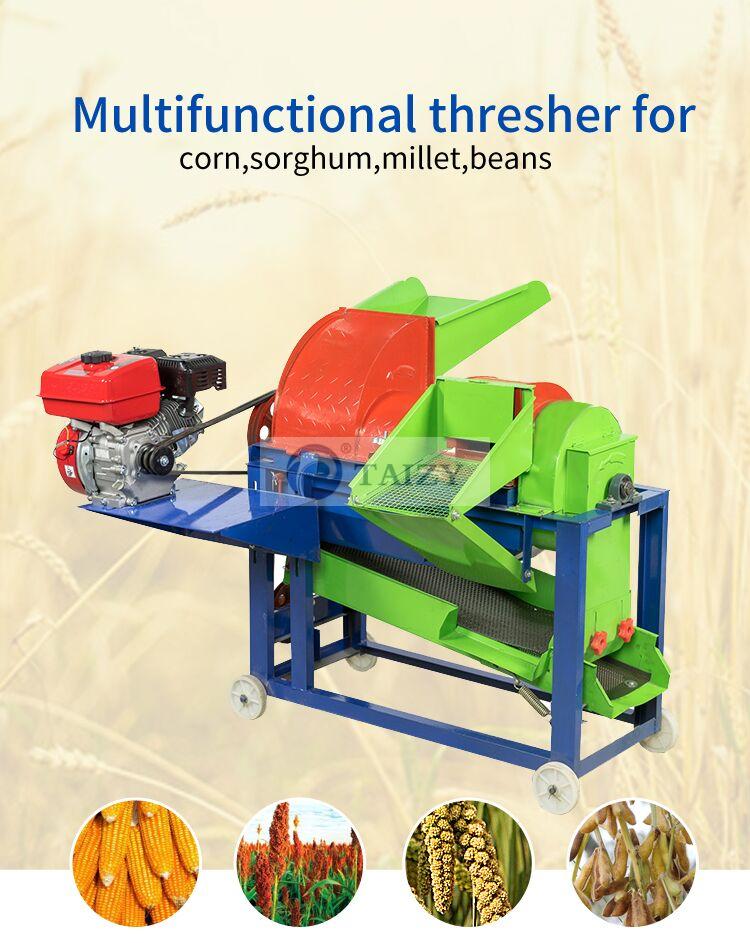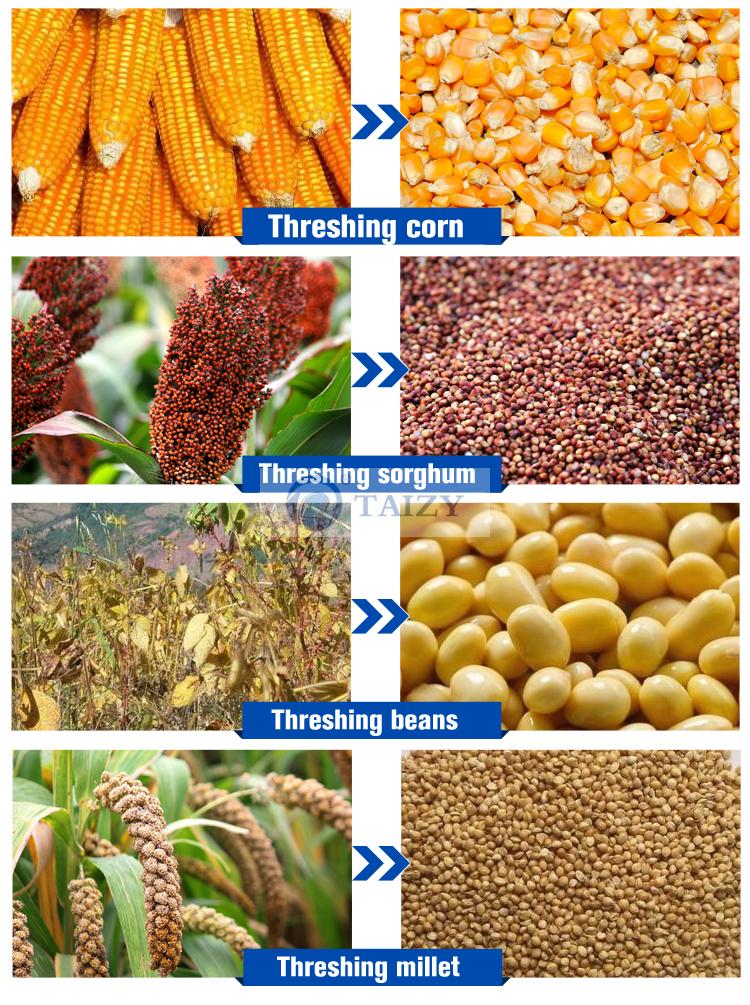 Maize thresher is suitable for maize, beans, sorghum, millet even though they have different sizes and the farmers just need to change screens.
Matched Power of corn sheller machine
Millet thresher can be attached with motor,gasoline engine or diesels engine, and it is convenient to operate in remote areas,especially in the region with insufficient electricity.
The following corn shelling machine matches with diesel engine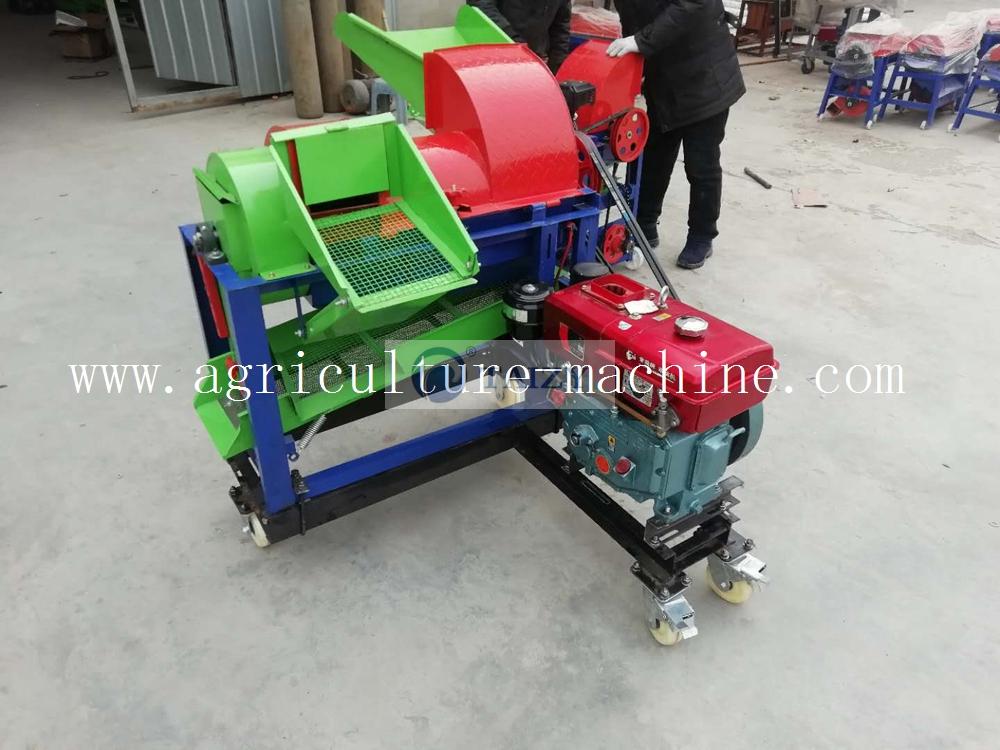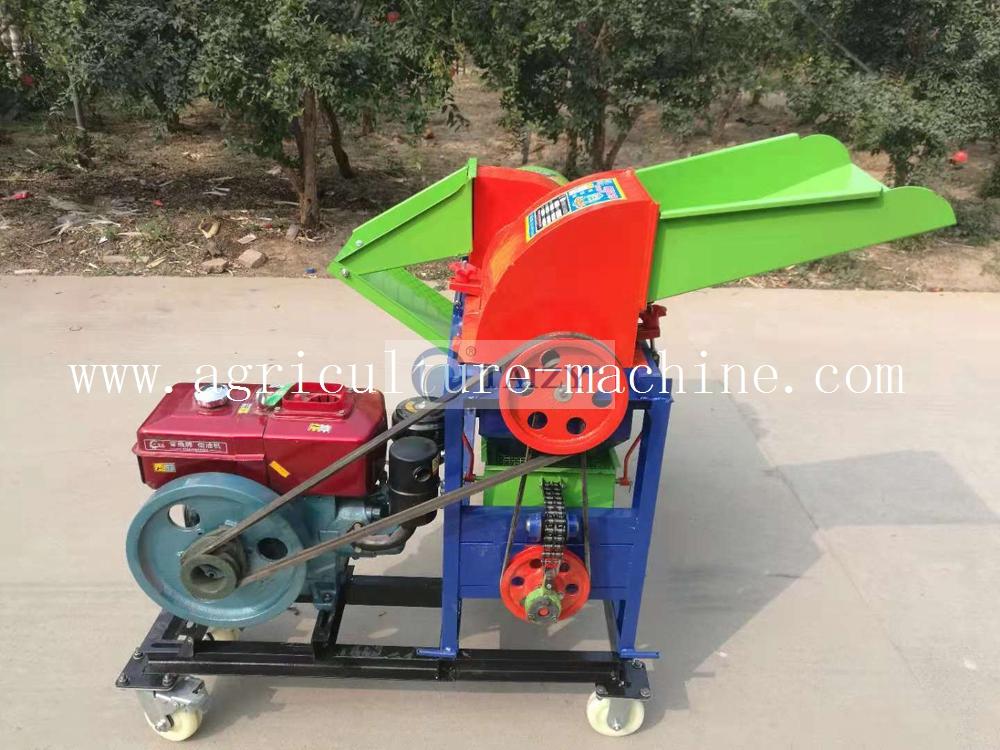 Advantages of corn sheller machine
1.The vibrating screen at the exit can filter twice for a cleaner discharge.
2.During the operation, corn thresher for sale remains stable and kernels are not easily damaged.
3.After threshing, there are only little impurities and farmers don't need to use grain winnower to clean them again.
4. Four wheels make it easy to move.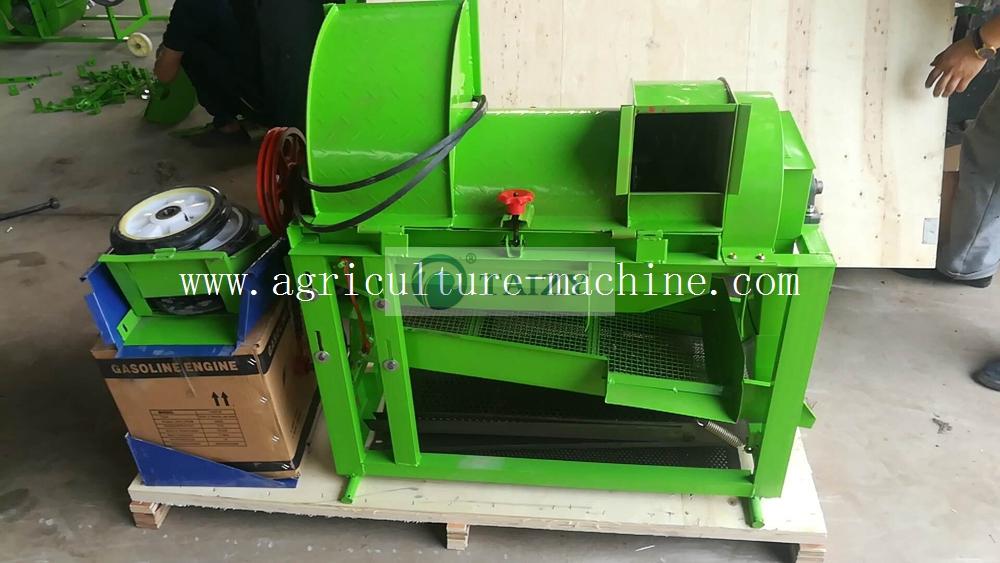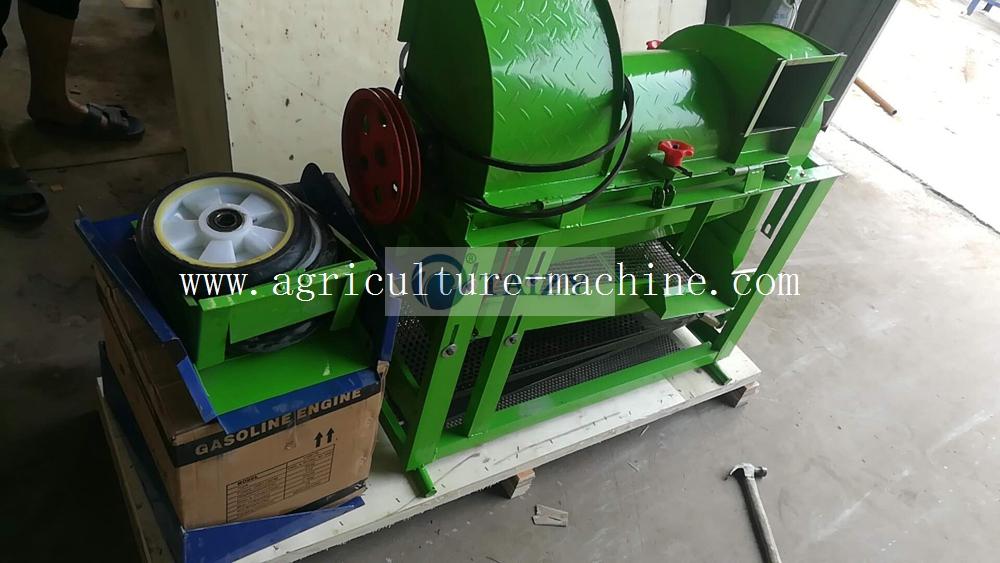 Successful case of corn sheller machine
Our technicians are checking machine before delivering. In 2018, having cooperated with us many times, our customer from Nigeria ordered 200 sets corn thresher machines with low price again. We carefully produce every spare parts to ensure the quality of machine and provide best service for him.
He distributed machine to local farmers after receiving them, what makes us astonishing is that farmers' living standard have boosted a lot since they used our machines. Traditionally, they used hands to shell corn, which wastes much time and energy, and they do not have available time to other meaningful things.
Multipurpose thresher machine is equipped with high quality and is a new design product combined with many technologies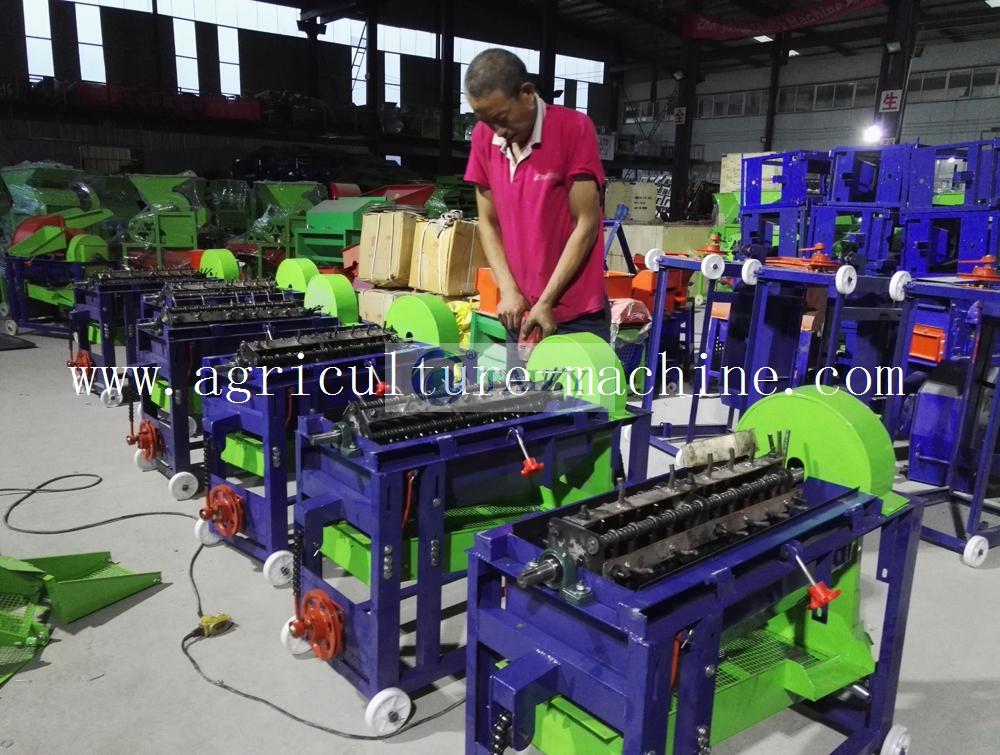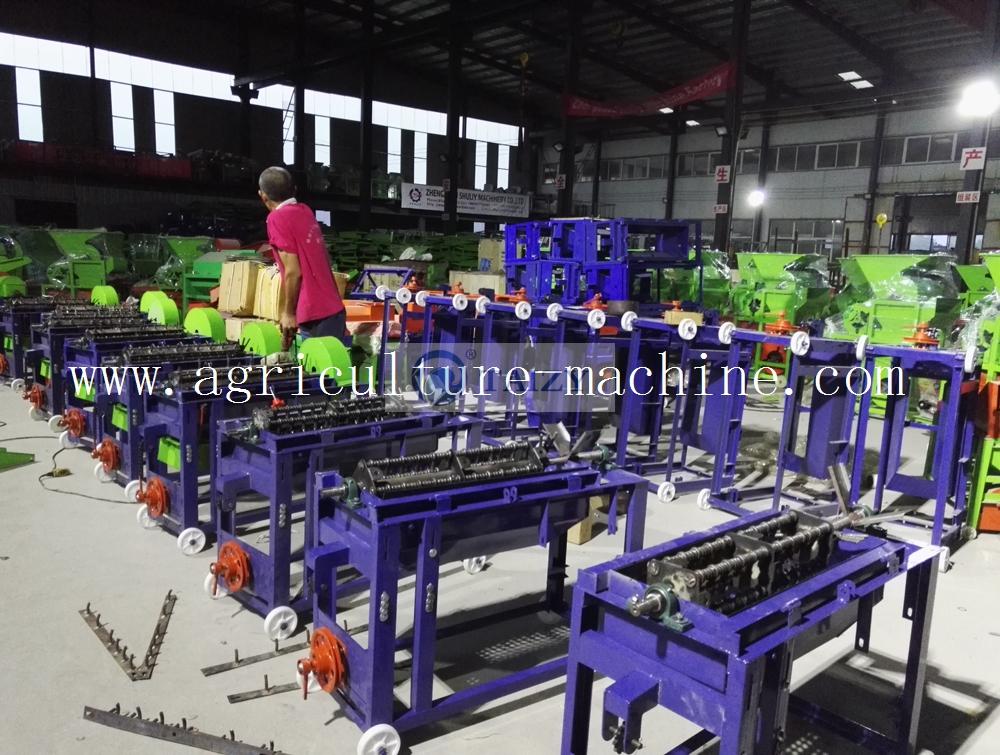 FAQ
1.What are the raw materials?
The raw materials can be corn, millet, sorghum and beans.
2.Why can one machine thresh many crops?
The screen inside machine can be changed according to the different sizes of crops like the following picture. They are successively the screen of beans, millet and corn.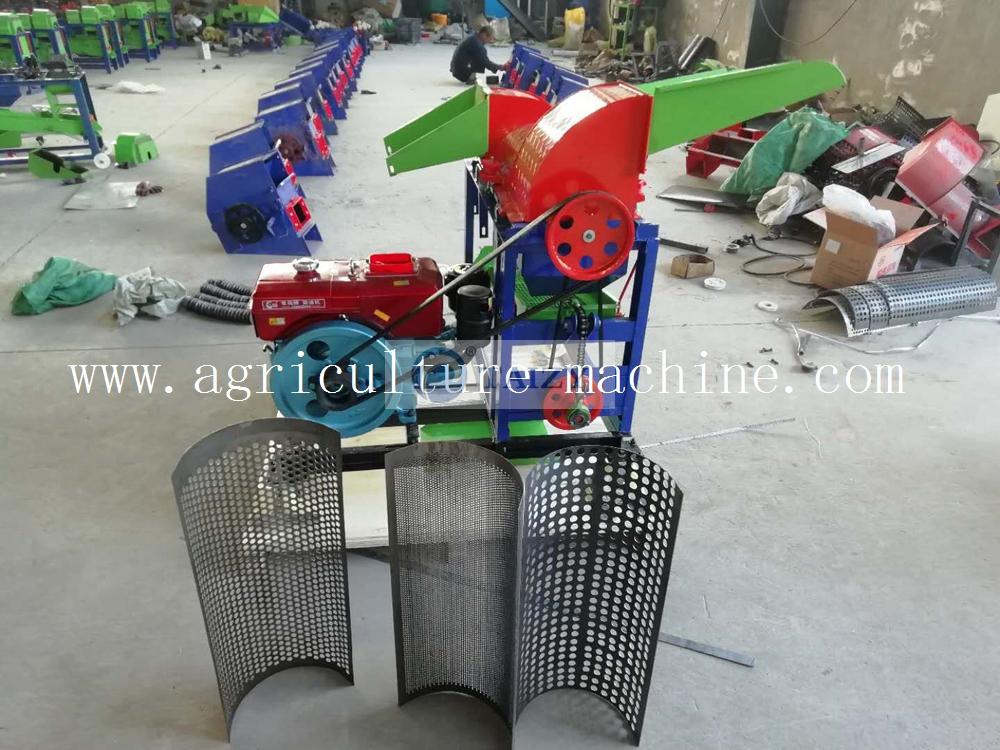 3.What are the vulnerable parts of this maize thresher machine?
Roller and screen are vulnerable parts,and they need to be changed annually.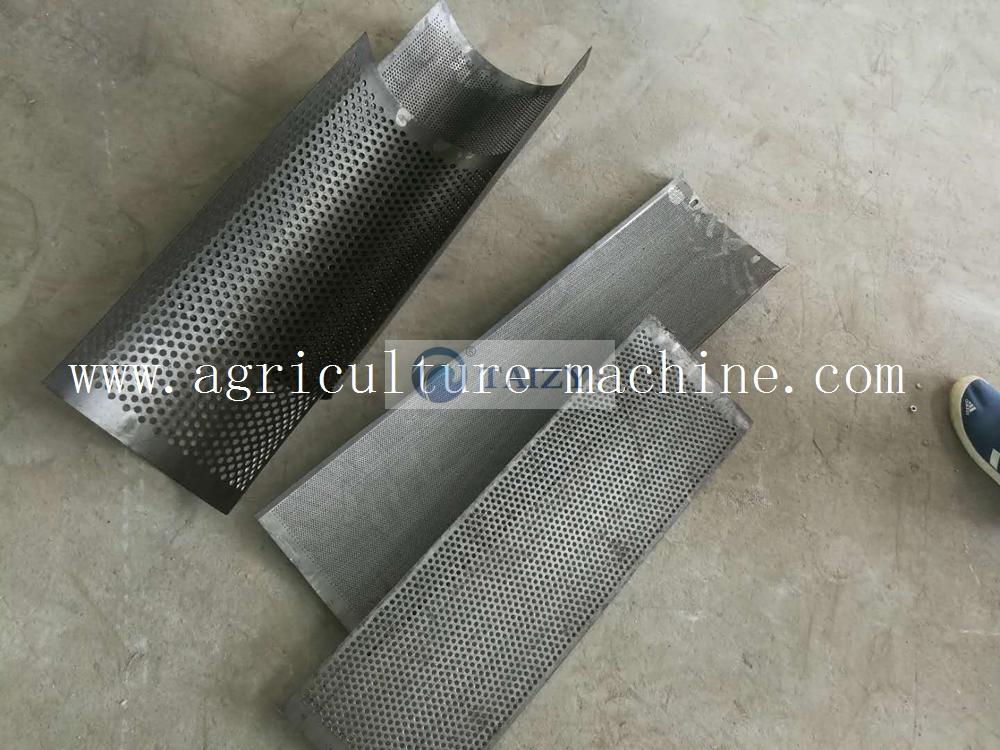 4.Which country have you exported before?
We have exported this corn shelling to many countries such as India,
Nigeria, Kenya, United States, Zimbabwe,South Africa etc.