Big size corn sheller machine for sale / corn thresher / shelling corn maize
Big size corn sheller machine for sale / corn thresher / shelling corn maize
This is a super size corn sheller machine and one machine can serve for a whole village, matching with 28-35 hp tractor, so it is easy to operate.
 Main structure of corn sheller
This shelling corn machine is mainly composed of collection part, Conveying part, Threshing part, Separation and cleaning part and Auxiliary part.
Collection part: collecting corn cobs that are initially aired
Conveying part: conveying the collected corn cob to the threshing part.
Threshing part: separating corn kernels and corn cobs
Separation and cleaning part: separates other impurities inside corn kernels again.
Auxiliary part: including clutch devices, transmission devices, safety devices, etc.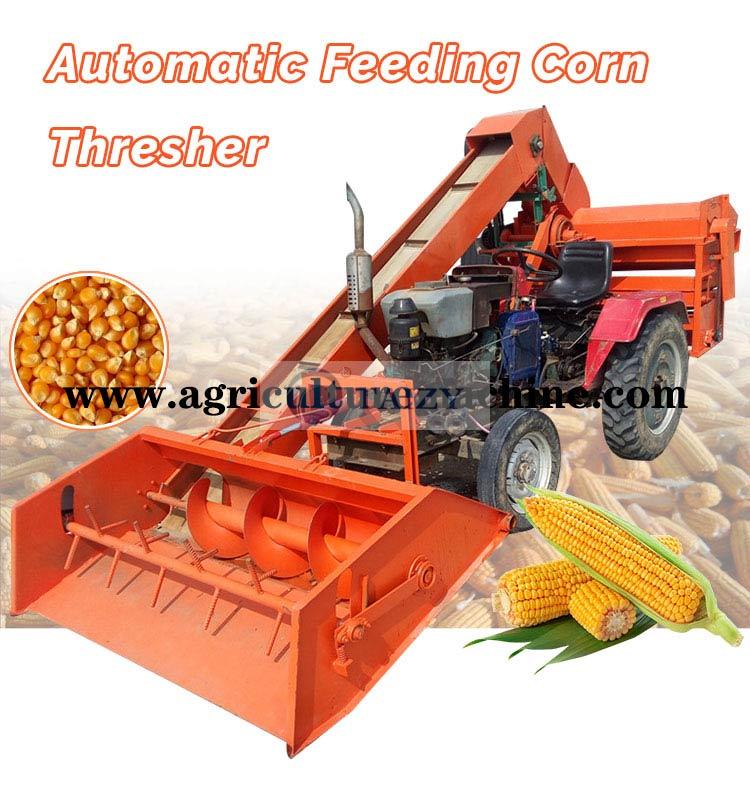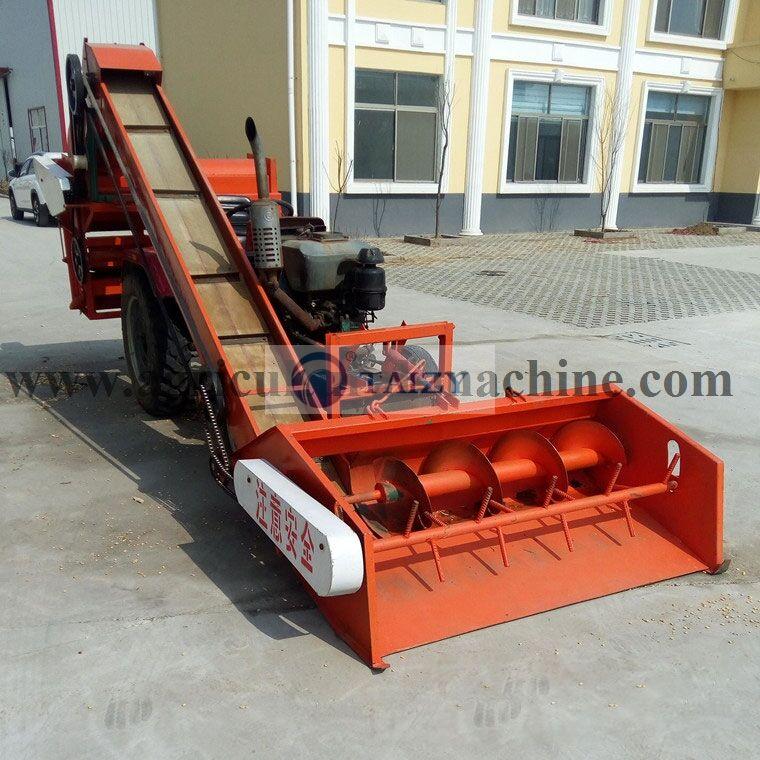 Technical parameter of corn sheller machine
| | |
| --- | --- |
| Model | 9TY-900 |
| Power | 28-35 hp tractor |
| Capacity | 10-12t /h |
| Weight | 2000kg |
| Size | 5500*1550*2100 mm |
Advantage of corn sheller machine
It has a automatic feeding hopper, improving working efficiency.
High capacity. Its capacity is 10-12t /h.
User can sit down to operate, saving much energy.
The outlet at the back of machine always connects a big bag that avoids the dust and other impurities flying around the air.
Vibrating part is able to fully separate the corn kernels form crushed corn cobs that drop down from the opposite direction.
A special design, two outlet for discharging crushed corn cobs, greatly improves cleaning rate.
There is a small outlet to discharge crushed corn particles that can be used to feed animals.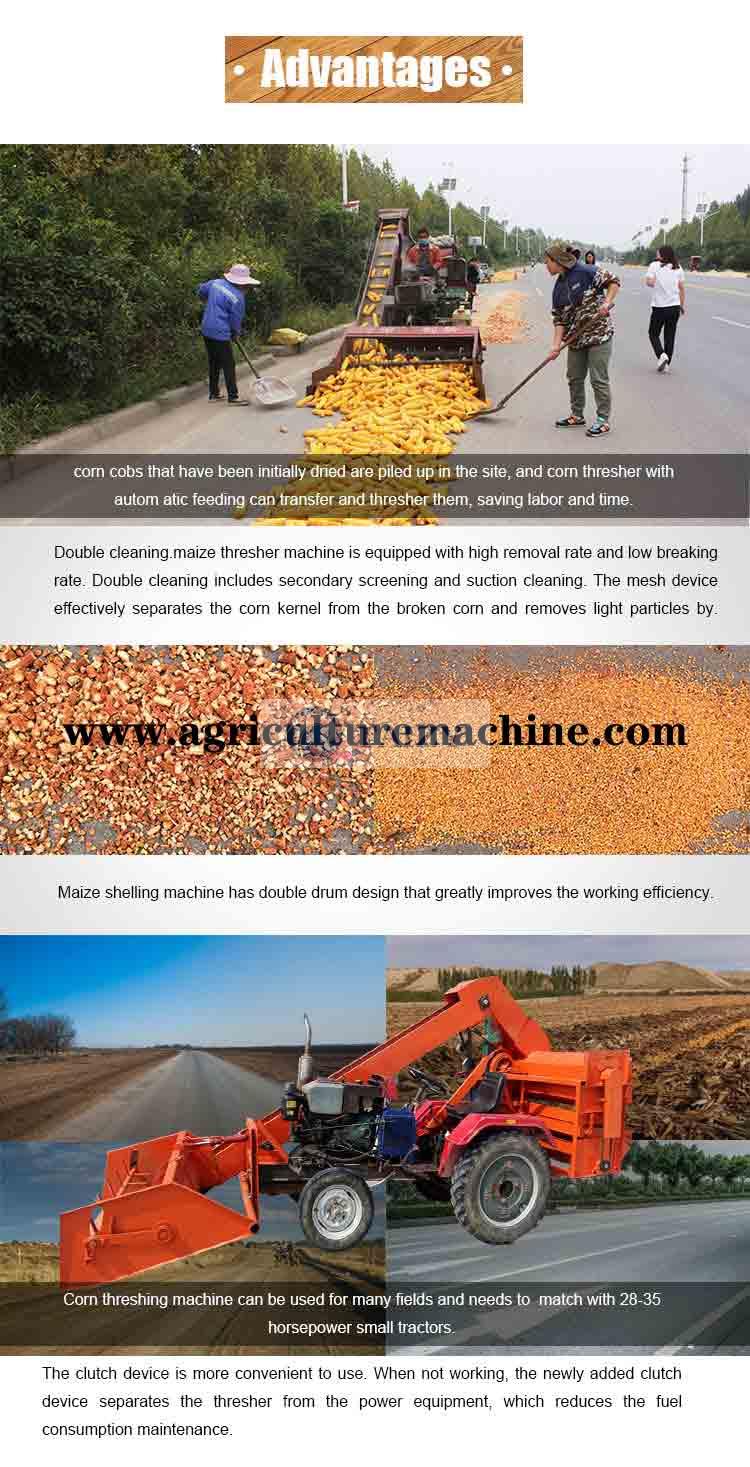 FAQ of corn sheller machine
Do i need a tractor?
Yes, of course, 28-35 hp tractor.
What is the capacity of thiscorn thresher?
10-12t/h.
Is this corn shelling machine only for corn?
Yes, it just is for threshing corn.
4. Do you have other small size corn sheller?
yes, of course, we also have other types of corn shelling machine.