Great performance corn sheller machine-Maize Sheller
Brief introduction of corn sheller machine
Corn sheller machine is equipped with high capacity(3-4t/h). Own to light weight(86kg) and 3 wheels,it is easy for farmers to move. This type hand corn sheller has high shelling rate and low breakage rate,that is why our customers highly praised this machine. New design cylinder roller enables the corn not be damaged easily.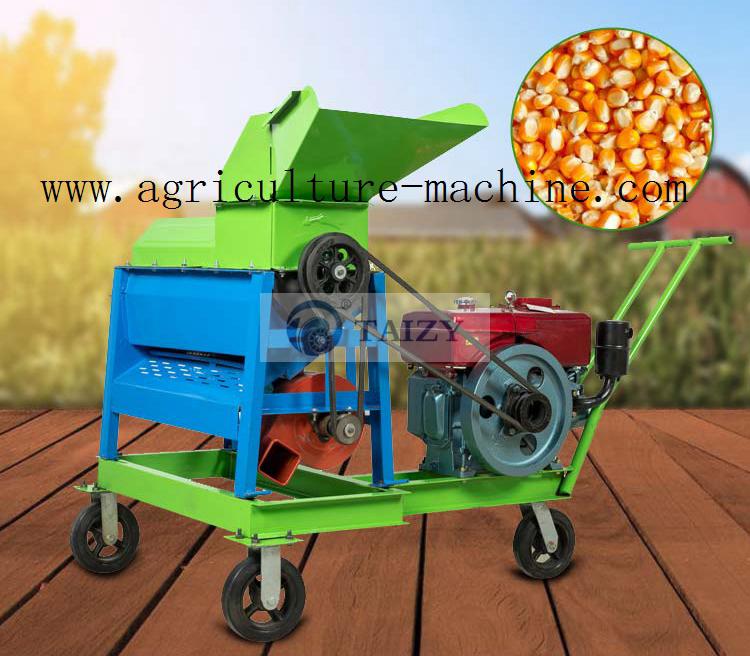 Main Structure of corn sheller machine
The corn thresher is mainly composed of a drum, a concave plate, a screen, a draught fan, a feeding hopper and engine(motor,gasoline engine or diesel engine)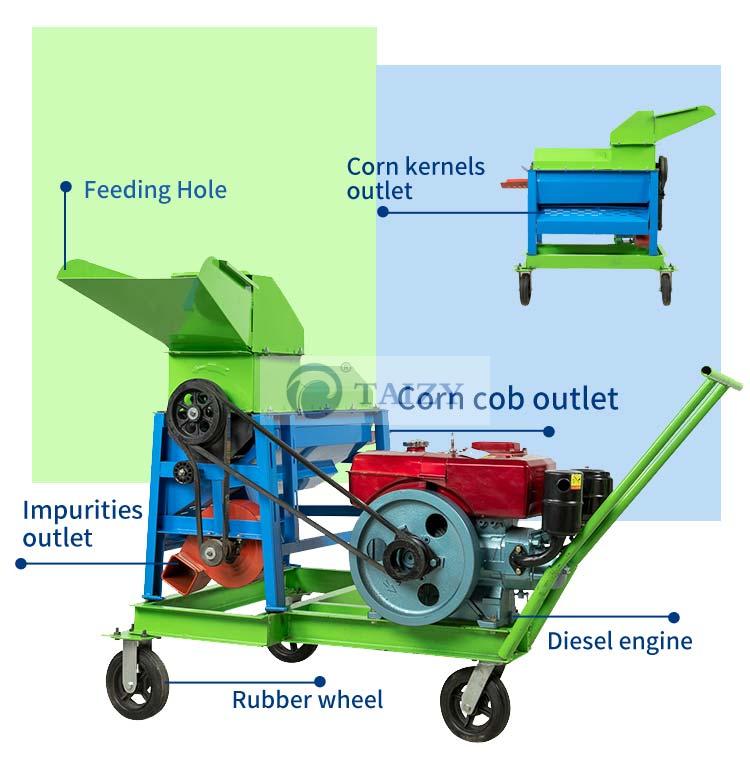 The inner structure of corn sheller machine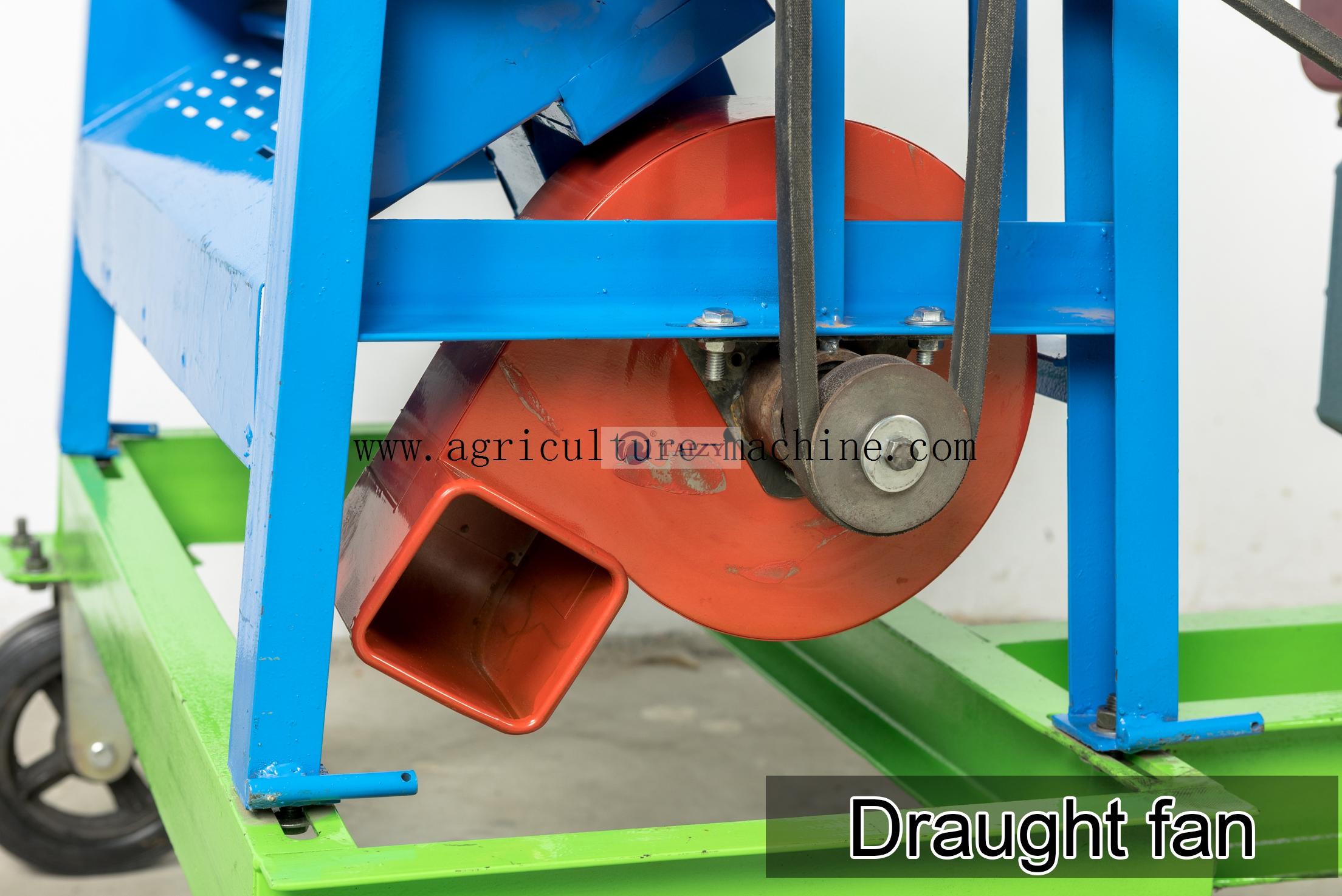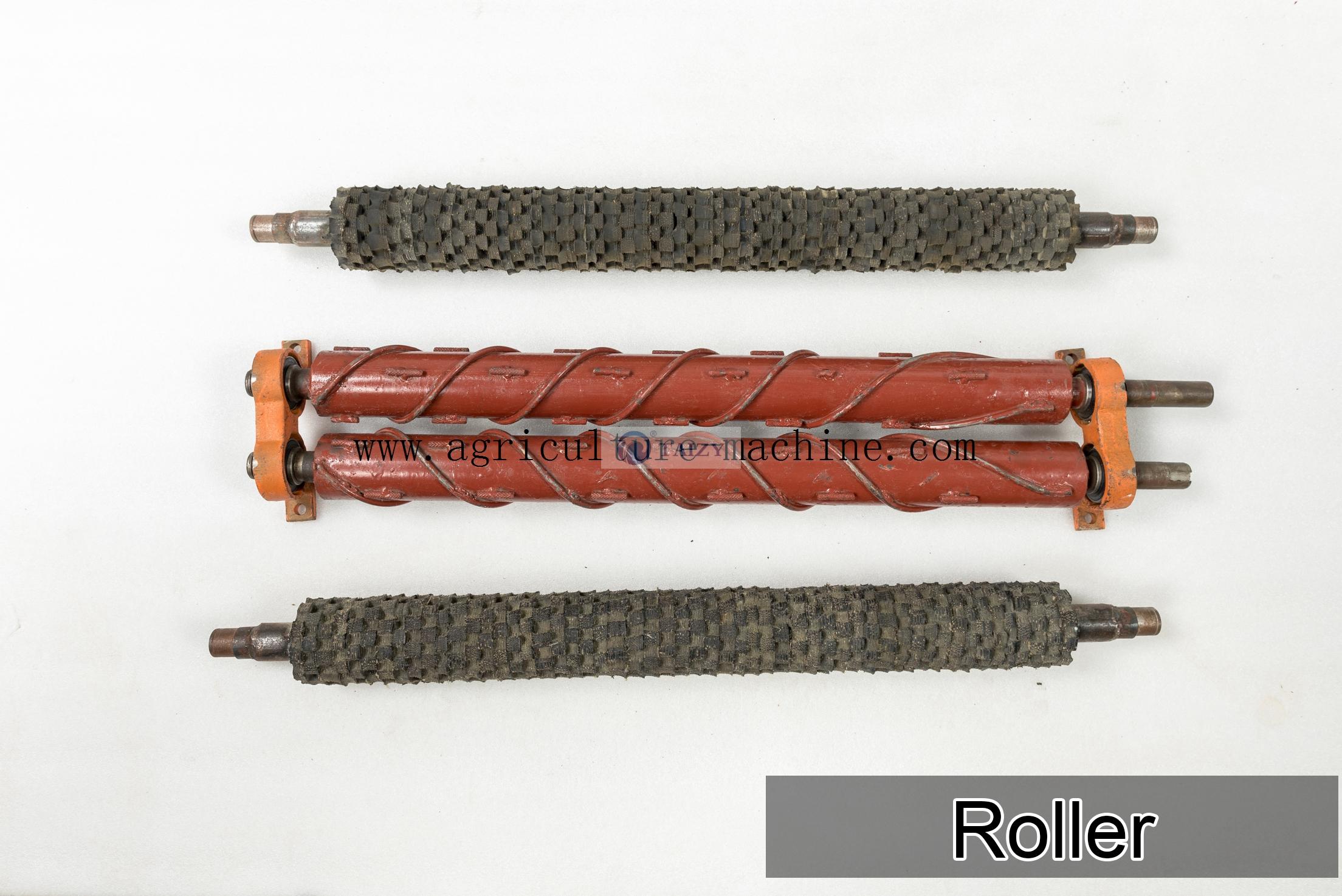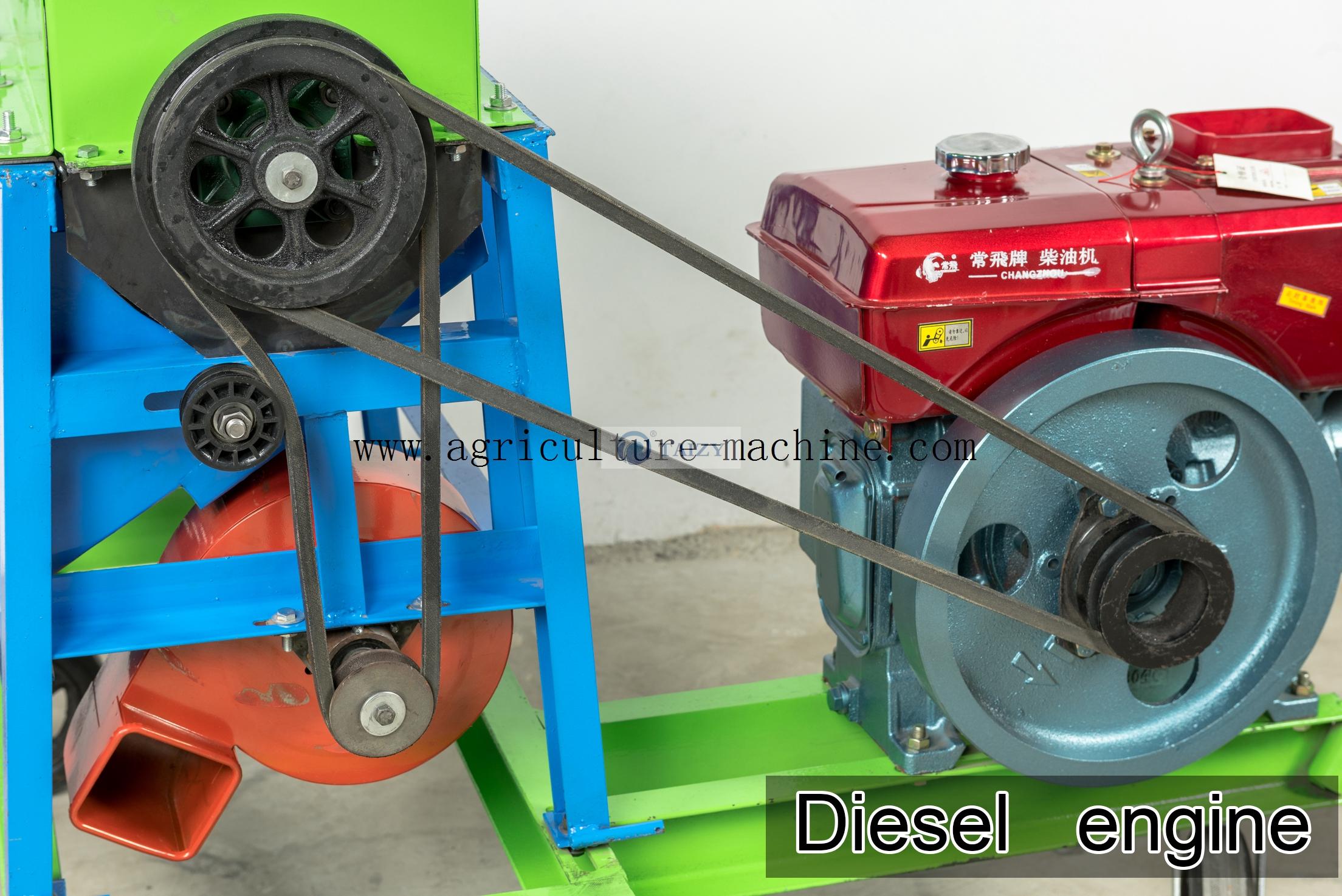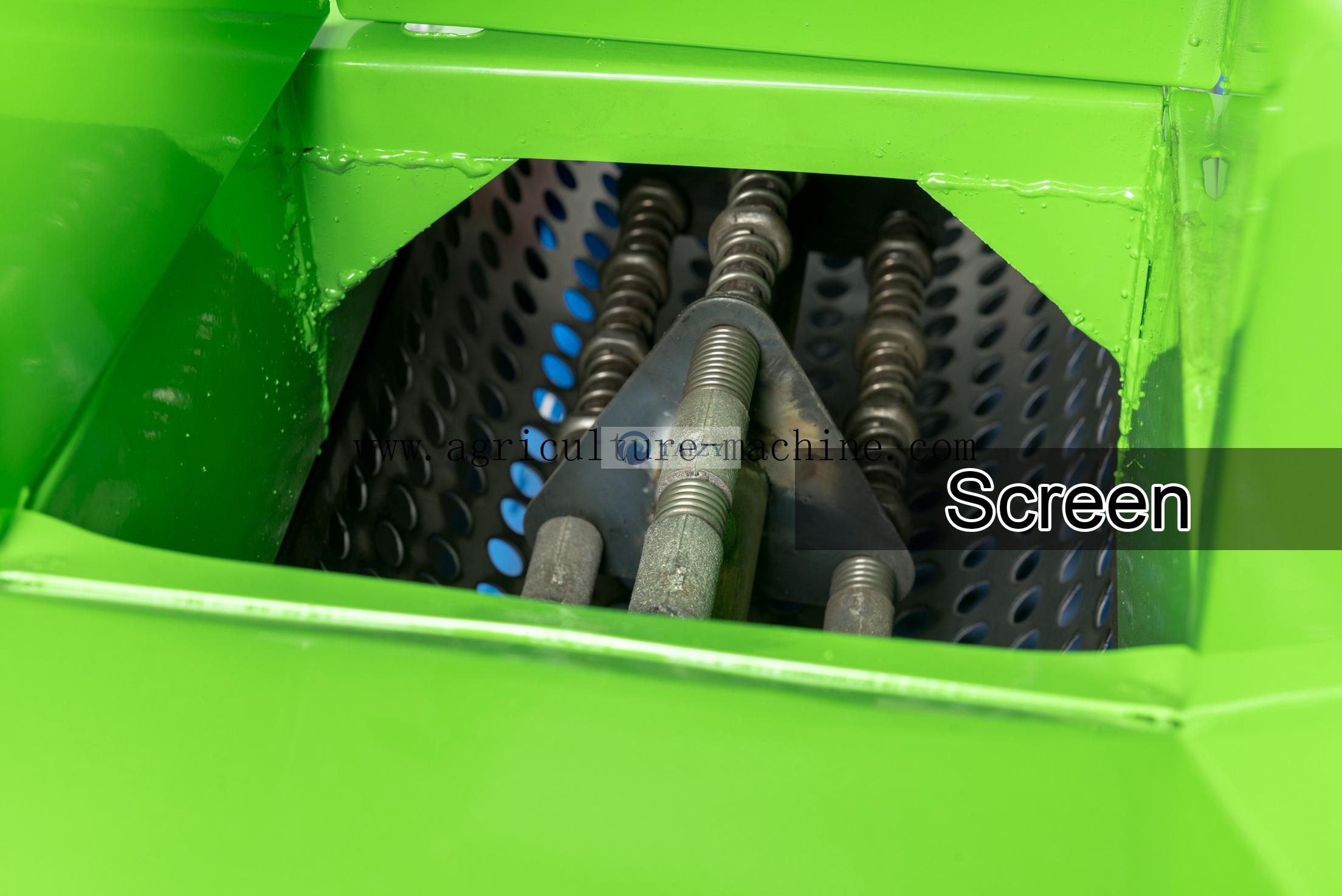 Technical parameter of corn sheller machine
| | |
| --- | --- |
| Model | SL-B |
| Power | 2.2kw motor,gasoline engine and diesel engine |
| Capacity | 3-4t/h |
| Weight | 86kg |
| Size | 1080*6500*1300mm |
Advantage of corn sheller machine
1.Machine has compact structure and durable steel,which enables it to be used for a long time
2.High cleaning rate. The final kernels are very clean.
3.With special material, our new design rollers inside machine won't damage kernels
4.Maize sheller is easy to use and adjust, occupying small sites with high output.
5.Its flexible structure can save labor energy and time, completely finishing such operations as threshing, winnowing and screening.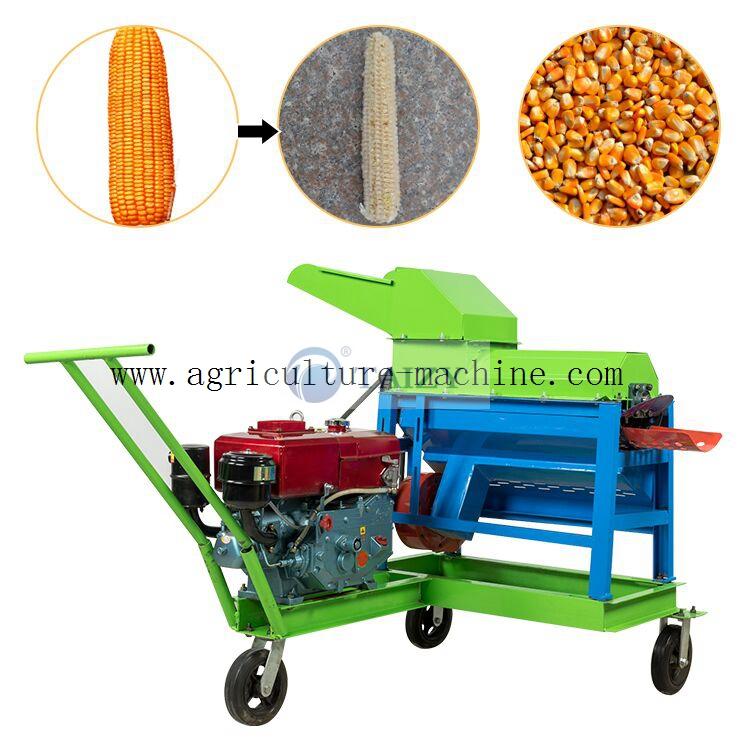 Working principle of corn sheller machine
1.When the corn thresher is working, operators firstly put the corn into inlet
2.The corn enters the threshing chamber through the feeding port and then rotor hits the corn kernels
3.Rollers rotate under the force of motor, and thresh corn with amazing speed when corn moves into the middle of two rollers
4.Corn cob is discharged from the tail of the corn threshing machine. The corn husks and other impurities are discharged from the draught fan that can absorb husk and some small particles in order to keep corn kernels clean.
5.The corn kernels fall down from the sieve holes. There is a baffle in the lower part of the inlet to prevent the falling corn kernels from injuring people.
Note: The threshing efficiency of the corn thresher is determined by the length and diameter of the drum. The spike on the rotor is vulnerable and should be checked frequently. When it wears a quarter of the teeth, it can be corrected or replaced with electric welding to ensure the balance of the rotor. Screen is a consumable part as well and a new one needs to be replaced If it is broken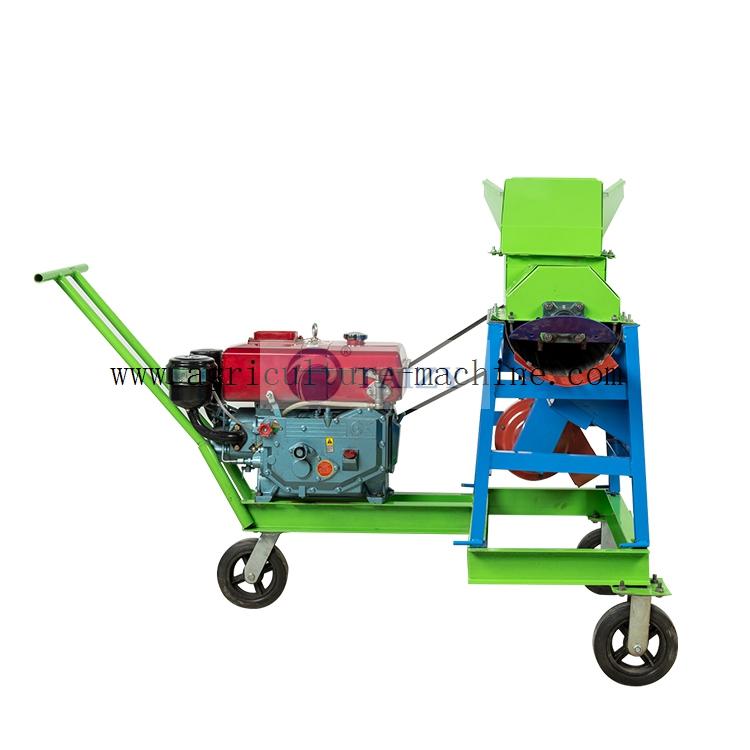 Application of corn sheller machine
Maize shelling separates the corn kernels from the cobs by an amazing speed and the kernels can remain intact ,which is widely used for livestock breeding, farms as well as daily use of people.
Successful case of corn sheller machine
Maize thresher machine is highly praised by users due to its low crushing rate, excellent ability towards cleanness and high efficiency. Until now, we have exported numerous corn threshing machines all over the world and received good feedback from them. Perfect after-sale service and sincere attitude we have gain trust from customers. We always put our feet into customer's shoes and treat their benefit as a priority.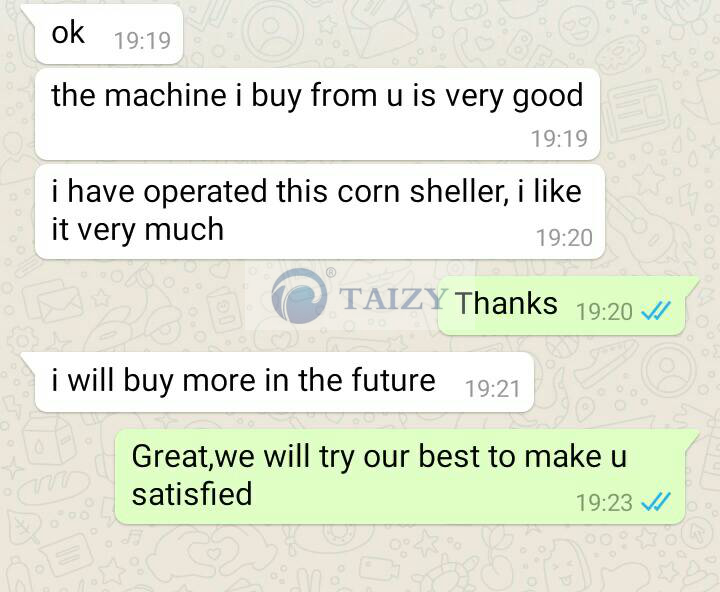 FAQ
1.does this machine only can thresh corn?
Yes,it is the machine only for corm
2.what is the vulnerable part of this machine?
Roller and screen are vulnerable,and it should be changed frequently?
3.How many types corn sheller machine do you have?
Corn sheller machine is our hot sale product. We have different capacities such as 1t/h, 3-4t/h,4t/h,5t/h,6t/h. Welcome to contact us to know more
4.How to change screen?
Screen is easy to change and we will provide you detailed video