The machine is mainly used for threshing wheat, rice, beans, sorghum, millet and other crops. It is characterized by simple structure, convenient operation and high efficiency.
Operation of small-sized multifunction thresher:
(1) Before starting up the small multi-function thresher, the working site should be cleaned and remove things not irrelevant to threshing; Children are prohibited, to avoid accidents.
(2) Feeding should be uniform, wheat shall be pushed directly into the roller, do not push wheat into roller by hand, fork or other tools; Prevent stones, sticks and other hard objects from feeding into the machine.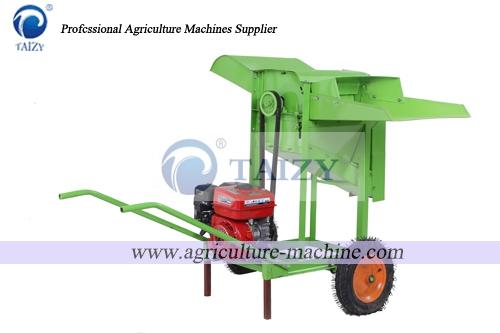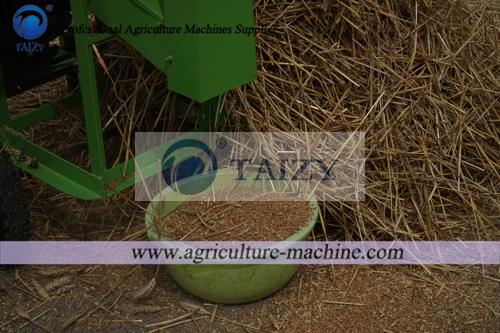 (3) Make sure connection of driving belt is firm enough; It is strictly prohibited to remove the belt or place any object on the running transmission part.
(4) Continuous longstanding working is not recommended. If you have worked about 8 hours, stop the machine for inspection, investigation and lubrication to prevent severe friction to wear and heating to deformation.
(5) Small multi-function thresher shall wear an anti-inflammatory cover on the exhaust pipe to prevent fire.
(6) When failure happens, the small multi-function thresher should be shut down for maintenance and adjustment in the process of operation.