Small Thresher for rice, wheat, beans, sorghum, millet / wheat thresher
Small Thresher for rice, wheat, beans, sorghum, millet / wheat thresher
This wheat thresher has small size and light weight, but boasts high capacity. By changing different screens, it can fit for different raw materials, so you don't need to buy other threshers, widely applying to thresh many crops. Therefore, it is favored by many farmers from different countries. The wheat thresher can work with motor, diesel engine and gasoline engine, meeting different customer's request.
If you are a farmer, and plant rice, wheat, beans, sorghum or millet. Personally speaking, those crops are common in our daily life whatever where you are from. If you are looking for a wheat thresher to thresh them, why not to choose this small size thresher? I promise that you will never regret to buy such a wheat thresher because it can help you to do much work.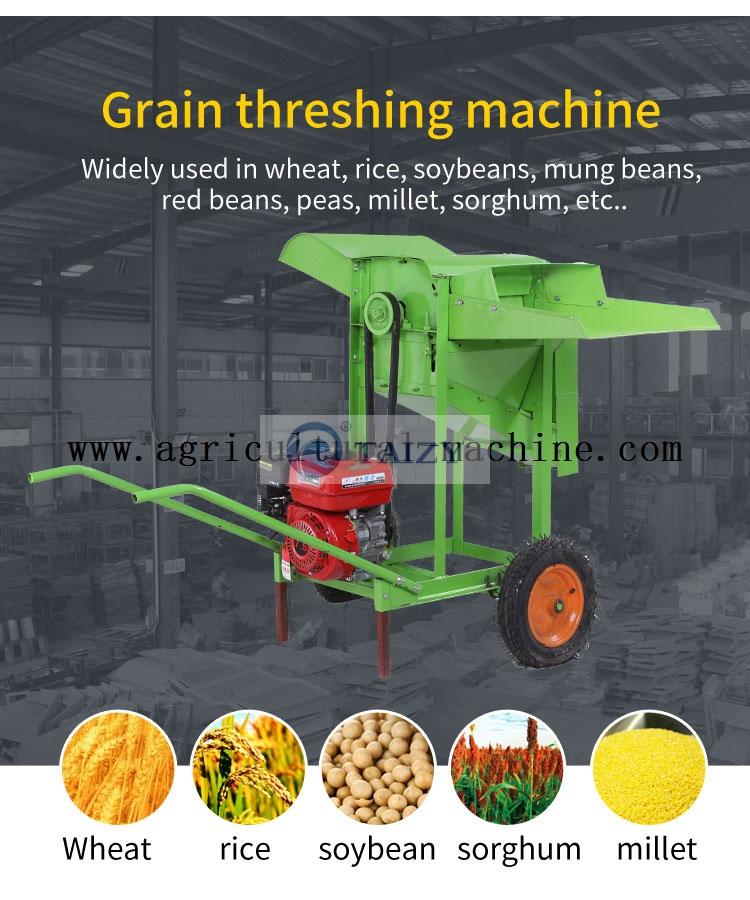 Technical parameter of wheat thresher
| | |
| --- | --- |
| Model | SL-50 |
| Power | 3kw motor, gasoline engine or 8HP diesel engine |
| Capacity | 400-500kg/h |
| Weight | 50kg |
| Size | 980mm*500mm*1200mm |
Advantage of wheat thresher
Small size. It is very suitable for individual use at home.
Light weight. Its weight is just 50kg, so farmers can move it easily.
Multiple functions. wheat thresher for sale can thresh millet, beans, sorghum, rice and wheat.
High threshing rate. There is almost no kernels leaving in the husk.
Low loss rate. It is no more than 2%.
Wheat thresher can run steadily, an is easy to operate and maintain.
low price but high profit.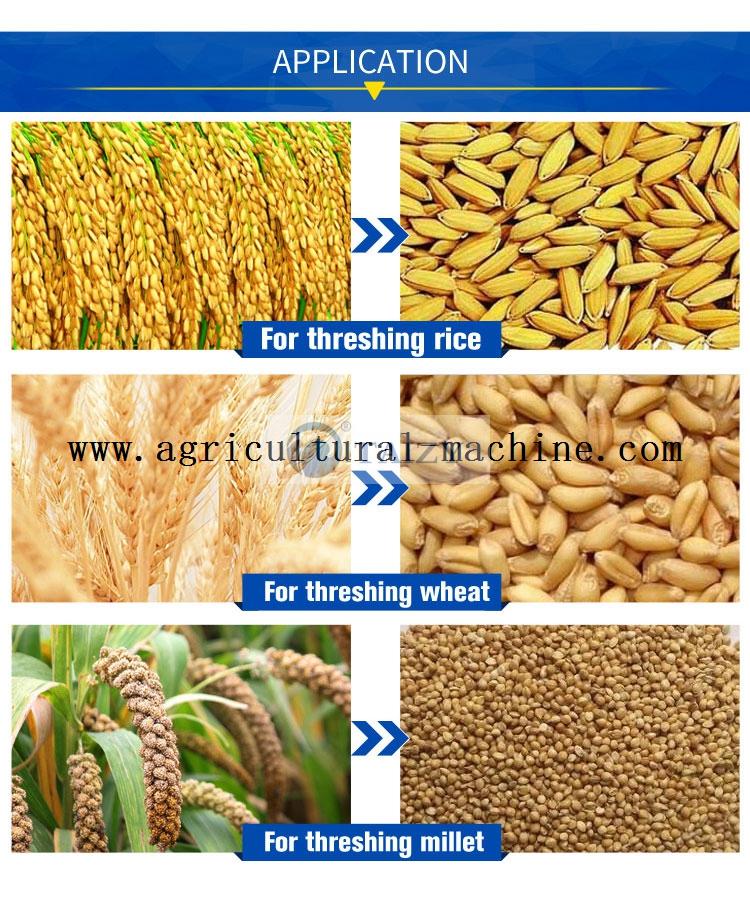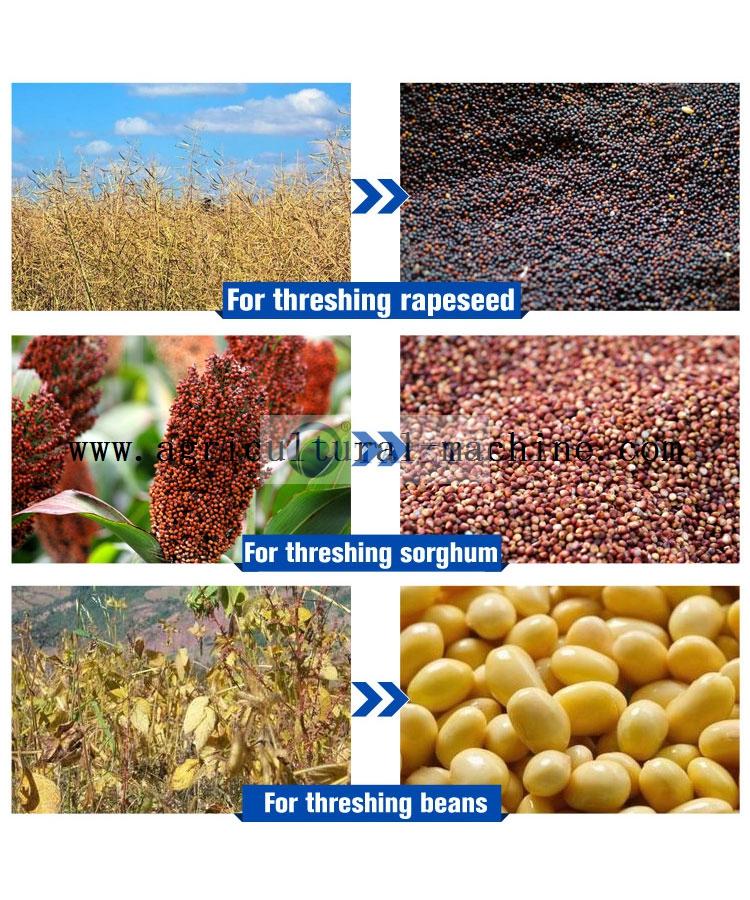 Successful case of wheat thresher
Case one
In 2018, we delivered 15000 sets sorghum thresher to Tanzania, which was finished within 3 months. They were loading machines to the container in the following pictures. Having won his trust, he placed agricultural machines from us as long as there are any demands.
Case two
10 sets wheat thresher are delivered to America last week, and this customer wants to thresh beans. We installed the beans screen for him so that he can use machine directly after receiving it. In addition, due to the first cooperation, my factory sent him 3 different screens for free.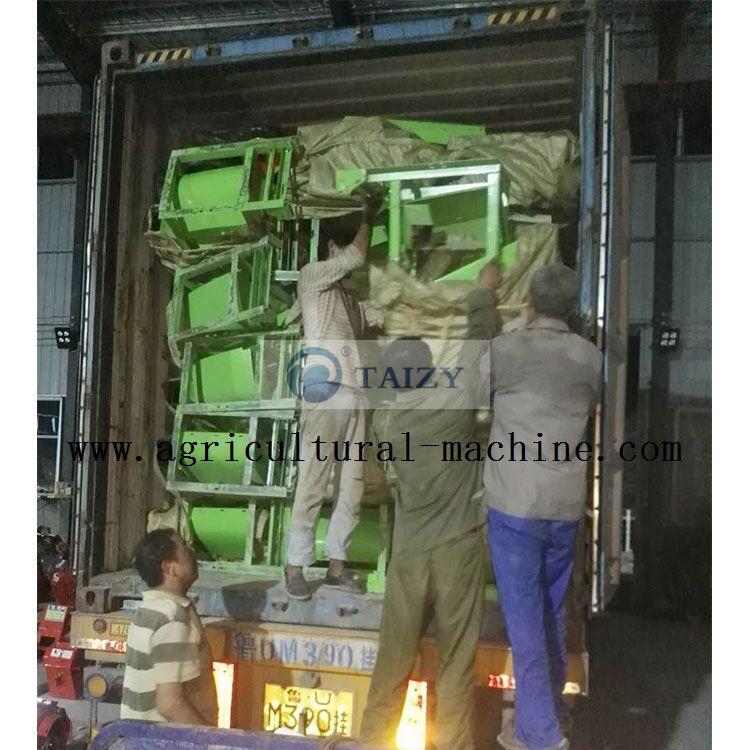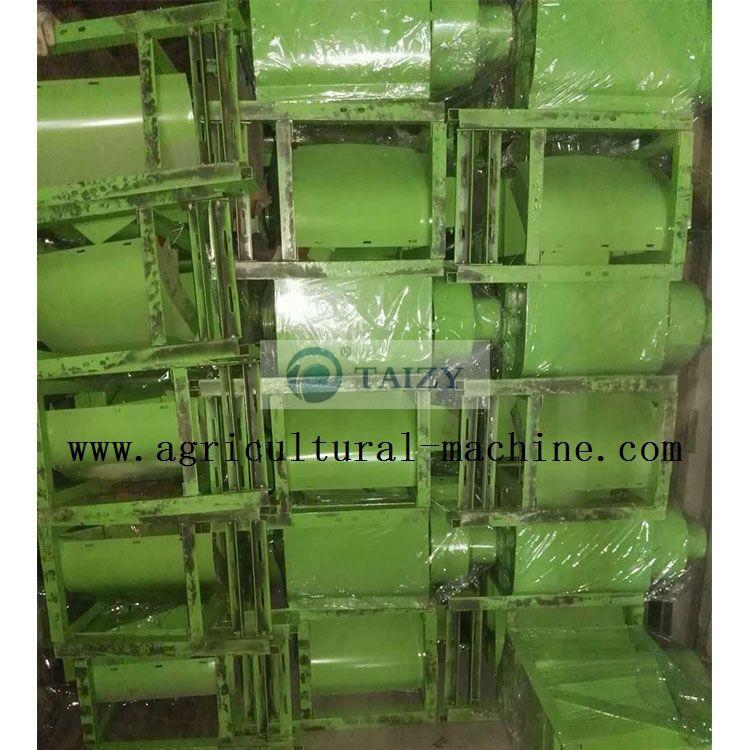 FAQ
What is the capacity of this rice thresher?
Its capacity is 400-500kg/h
What is the raw material?
You can use it to thresh rice, millet, sorghum, rice, beans.
How can I choose a proper engine?
People usually use 3kw motor that is cheap, and it also can be equipped with gasoline engine or 8HP diesel engine
Will you send us five screens for free because it is a multifunctional thresher?
We will install one screen in the machine for free, but you should pay extra money for the other four screens.
Do I need to buy other spare parts?
It is better to extra screens if you want to thresh many crops.
Do you have a higher capacity if I have very big farmland?
Yes, of course, we have 800-1000kg/h thresher as well, please contact us to know more types of related machines.
Which country have you exported about millet thresher?
In recent years, we have exported this beans threshers to many countries such as Nigeria, South Africa, Tanzania, Pakistan, American, Malaysia, Vietnamese, Ecuador, Sudan, Congo etc.