Multifunctional thresher MT-860 for corn wheat sorghum rice
Multifunctional thresher MT-860 for corn wheat sorghum rice
This multifunctional thresher is a small household thresher. The unique feature is that there are two air ducts, so no matter what grain is threshed, it is very clean.
Application
This multifunctional thresher can thresh corn, wheat, sorghum, beans, millet, rice, pearl millet, etc.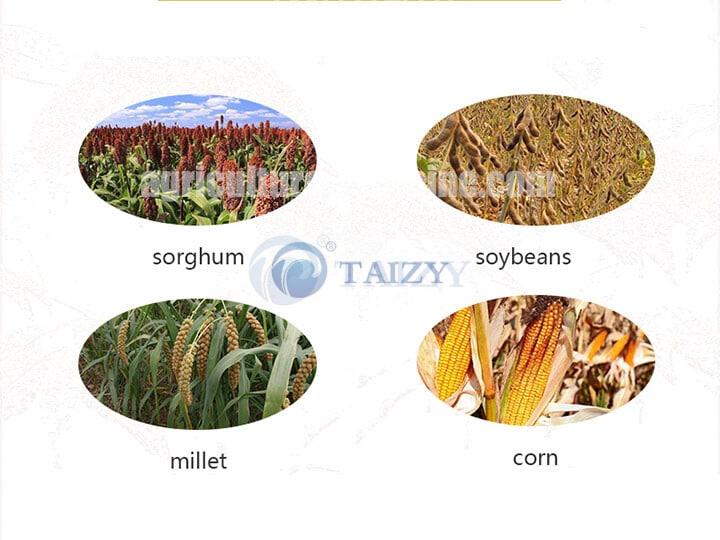 Advantages of the multifunctional thresher
The air duct and screening function designed by the machine will directly remove the impurities from the threshed grain.
Widely used, the thresher machine can thresh a variety of crops
Enlarged feed opening and high inclination make feed faster and smoother.
Longer machine body, four-axis high-density throwing hammer, higher threshing rate.
The straw export is screened again. If grain comes out, it will fall directly.
After threshing, the grain is directly screened, and the grain is discharged cleanly. It saves labor.
Wind power adjustment function, different crops have different proportions, and the height of the tuyere can be adjusted according to actual needs to adjust the wind power.
Structure of the multifunctional thresher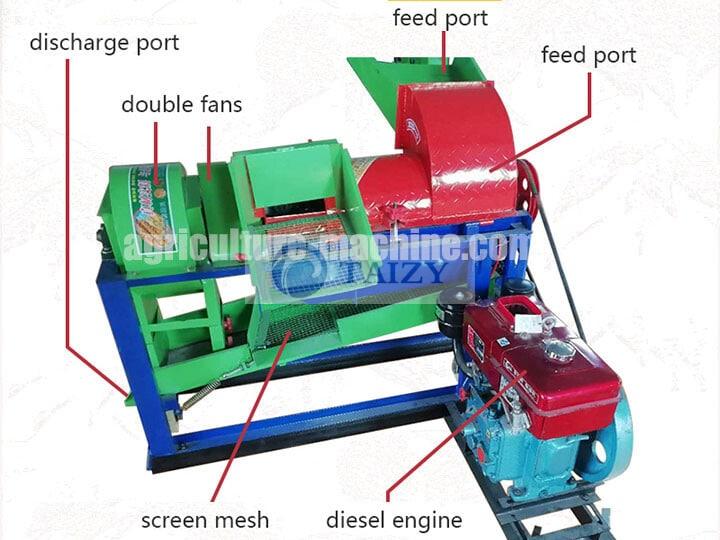 Difference between two types multifunctional thresher
We had a multifunctional thresher before, which only had one air duct, but the multifunctional thresher shown today has two air ducts, so in comparison, the latter threshing is cleaner.
In addition, this thresher machine can also equip with large tires, large brackets, tractor traction frames, etc. Threshing different crops require constant replacement of screens.
How to choose between the two types of thresher machine
You can compare these two multifunctional threshers and choose one according to the function, output, structure, and budget.
What is the price of the thresher?
As mentioned earlier in the article, we had a multifunctional thresher before, so the price of these two types of multifunctional threshers is definitely different. If you want to get an accurate quotation, then please tell us which multifunctional thresher you need.
Working video of multifunctional thresher
Technical Parameters
| | |
| --- | --- |
| Model | MT-860 |
| Capacity | 1-1.5T/h |
| Engine | gasoline engine |
| Weight | 112kg |
| Size | 1150*860*1160mm |