Small corn peeler thresher | Mini corn thresher machine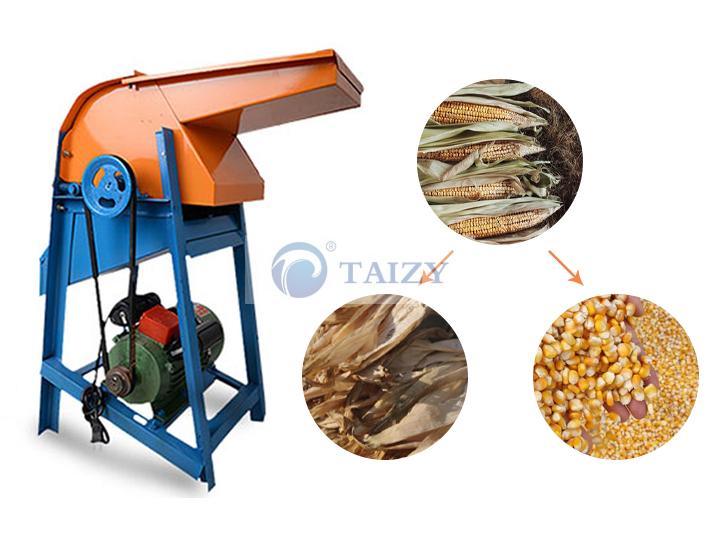 Vertical corn thresher is a small corn thresher, which is specially used for threshing corn. The machine has two functions, one is peeling and the other is threshing. In addition, the small corn peer thresher machine can be equipped with electric motors or gasoline engines. The output is 1500-2000 kg/h (corn kernels), which is very suitable for household use. If your family grows corn, you can buy a mini corn thresher machine like this, which is very convenient for processing corn.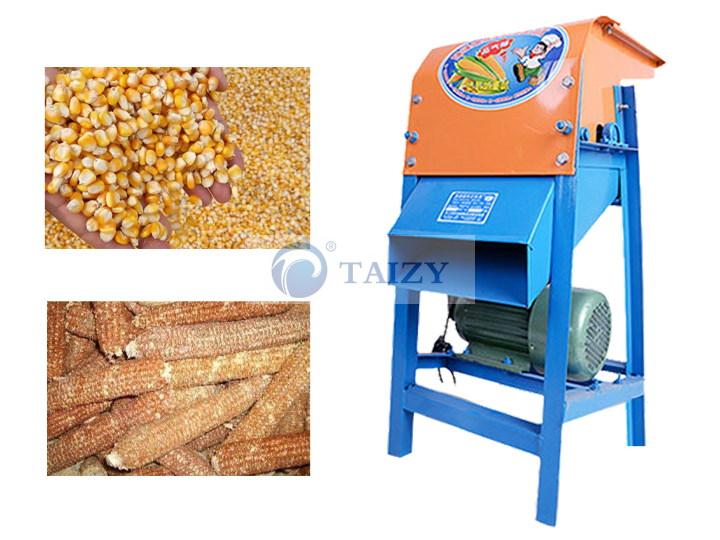 5 reasons to use the small corn peeler thresher
The threshing effect is high. Its capacity is 2000 kg per hour.
High removal rate. Its has 99% removal rate.
The feeding port is large, the size of feeding port is 330mm wide and 360mm long. It can feed a lot of corn at one time
The seeds and cobs are automatically separated with less time and effort, and the corn cobs and corn kernels are automatically separated.
Multiple functions, it can finish peeling and threshing.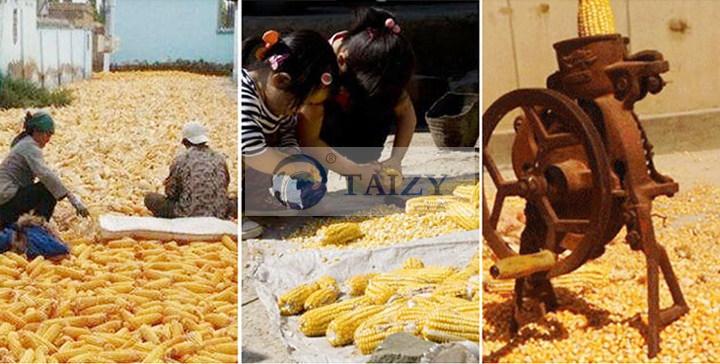 Machine advantage
Mini corn thresher machine has thickened and reinforced frame, sturdy frame, stable and durable. Vertical corn thresher has a super-powerful fan, the corn kernels after threshing are particularly clean.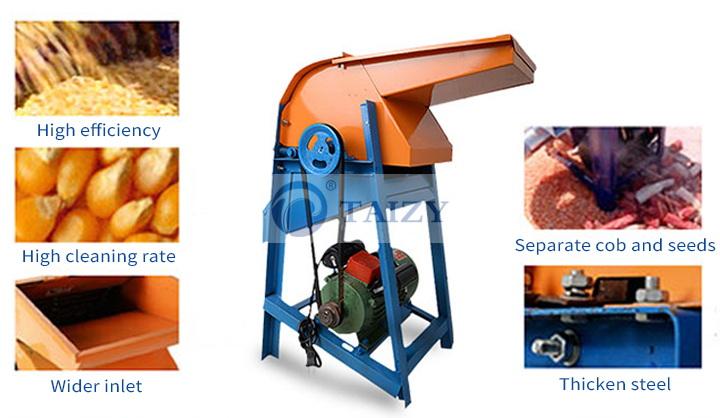 Use of small corn peeler thresher
Just put the corn into the machine, the machine can automatically finish peeling and threshing.
Difference of two types of corn peeler thresher
We also have another corn peeling and thresher. The previous type of peeling and thresher can use electric motors, gasoline engines, and diesel engines. The power of this vertical corn thresher does not require a diesel engine, it can be started with only a motor and a gasoline engine. And the vertical corn thresher is small in size.
Reseller customers
The size of this machine is very small. and it is very suitable for home use. For dealers, this machine is very suitable for purchasing. It is a very good investment project. A 40 HQ container can hold about 600 such machines. Then sell it to local farmers. Just like our customers in Zimbabwe have purchased many small multi-function threshers, and soon received orders, because this small machine is very suitable for household use.
Technical Parameters
Small corn peeler thresher
Power
gasoline engine or electric motor
Capacity
1500-2000kg/h
Machine weight
65kg
Machine size
440*400*800mm