Taizy is proud to announce that our partner Kenya has once again chosen our automatic peanut sheller machine units, a deal that marks another successful collaboration in the Kenyan agricultural market. Continued cooperation to help local agriculture.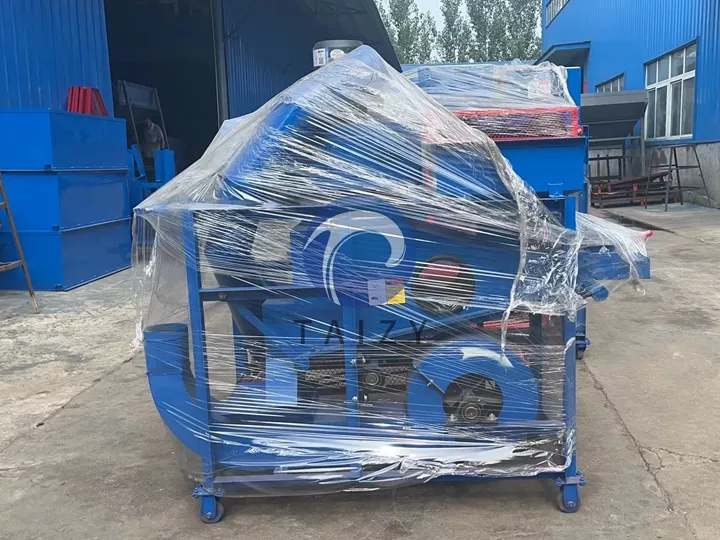 Increased demand for automatic peanut sheller machines in Kenya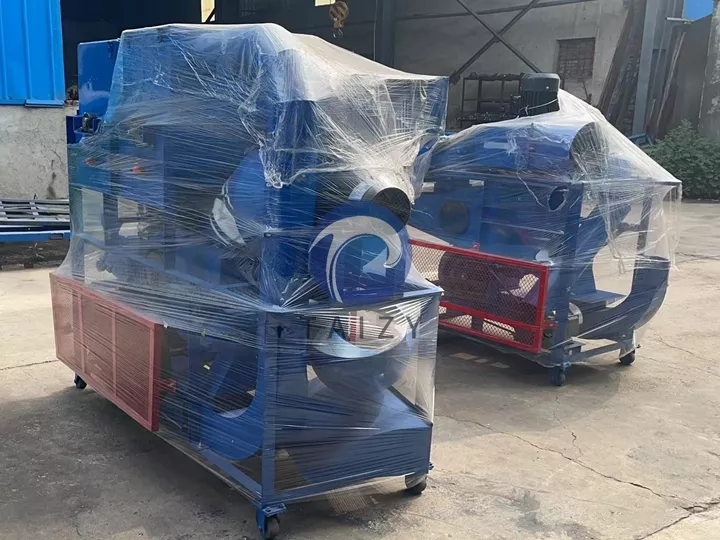 Kenya is one of the important players in agriculture in the East African region, and peanut, as one of the major cash crops, plays a key role in the country's agricultural economy.
The shelling process of peanuts is usually a time-consuming task and an efficient peanut shelling unit can significantly improve productivity and reduce the labor burden of farmers.
The following are the model numbers of the machines shipped:
| | |
| --- | --- |
| Model | 6BHX-1500 |
| Capacity (kg/h) | 700-800 |
| Shelling Rate (%) | ≥99 |
| Cleaning Rate (%) | ≥99 |
| Breakage Rate (%) | ≤5 |
| Loss Rate (%) | ≤0.5 |
| Humidity (%) | 10 |
| Shelling Motor | 1.5KW;3KW |
| Cleaning Motor | 2.2KW |
| Total Weight (kg) | 520 |
| Dimension (mm) | 1500*1050*1460 |
The second successful transaction with the customer
This delivery of an automatic peanut sheller machine unit is our second deal with our Kenyan partner and is a testament to our company's continued growth in the Kenyan agricultural market. The unit utilizes advanced shelling technology with the following advantages:
Efficient shelling: The unit has excellent shelling performance, which can strip peanut shells quickly and thoroughly, improving the speed and quality of shelling.
Loss reduction: The precise shelling process reduces the loss of peanut kernels and improves the yield and quality of agricultural products.
Reduced labor burden: The use of the automatic peanut sheller machine unit significantly reduces the need for manual shelling, allowing farmers to spend more time on other agricultural tasks.
Reliability: Our units have excellent reliability and are suitable for different-sized farms and shelling needs.
This delivery will help Kenyan farmers improve the efficiency of peanut shelling and reduce their labor burden, while hopefully boosting the supply of local agricultural products.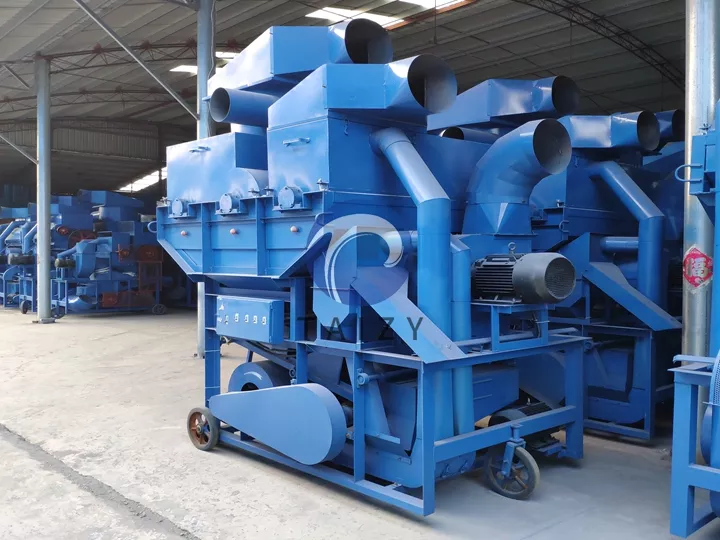 Strengthening of partnerships
Our company has always been committed to supporting the modernization of global agriculture by providing efficient agricultural machinery and solutions to help farmers increase yields, reduce production costs, and minimize resource waste. The re-selection of our units marks a strengthened partnership with our Kenyan partners.
We look forward to continuing our joint efforts with our partners in Kenya to modernize local agriculture, increase agricultural production, and improve the living conditions of farmers.