Recently, Shuliy welcomed a special guest from faraway Singapore, a customer who was the lucky buyer of our company's latest bale wrapping machine. This visit marked a key step in our company's growing reputation in the international market and globalized cooperation.
For more information about silage baling and wrapping machines, you can check out the Silage Baler Products.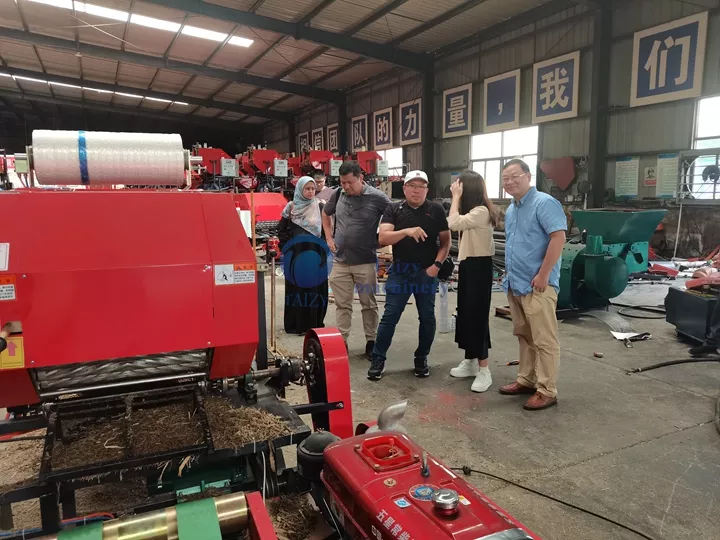 Shuliy Bale wrapping machine
Shuliy has always been committed to providing high-quality and efficient agricultural machinery and equipment, and our latest baling and wrapping machine is one of them. The excellent performance and advanced technology of this machine attracted the attention of a customer from Singapore.
He was so interested in our silage baler machine that he decided to visit our factory to see for himself the manufacturing process and quality standards of Shuliy.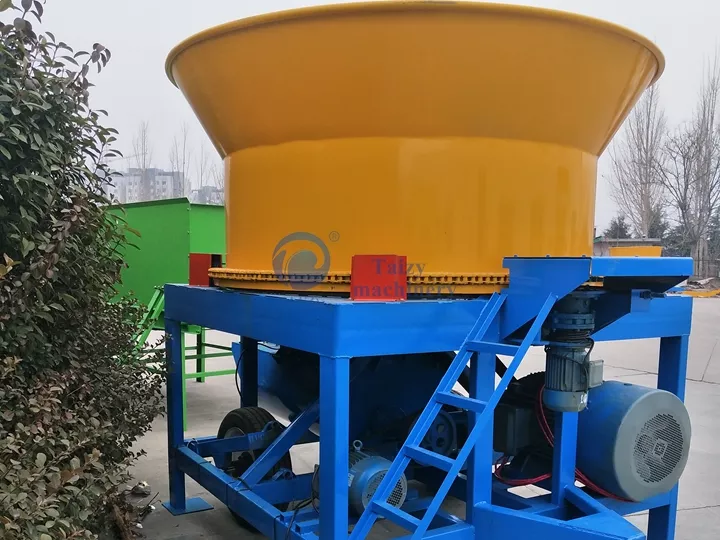 Singapore customer factory visiting
The customer's tour included a visit to our production line, interaction with our engineering team, and a live demonstration of the functions of our baling and wrapping machines.
He was extremely satisfied with the performance and efficiency of the bale wrapping machine and expressed his appreciation for our technological solutions for the agricultural sector.
The company's business manager said: "We are very honored to welcome the customer to our factory. This visit is a key step in our international cooperation and proves our competitiveness in the global market. We will continue to be committed to providing our customers with excellent products and services."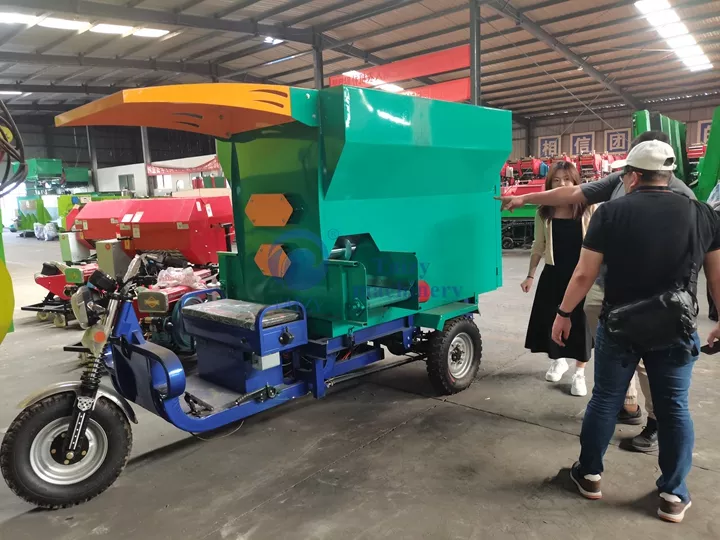 Customer Feedback
The customer chimed in with his thoughts, "I am very impressed with the Shuliy equipment, and your expertise and commitment have convinced me that I have made the right choice for the bale wrapping machine. I look forward to a long-term relationship with you."
This successful international cooperation paves the way for future collaborations. We look forward to continuing to deepen our cooperation with our Singaporean customers and to delivering exceptional solutions to the agricultural community on a global scale.
About Us
Shuliy is a dedicated manufacturer of agricultural machinery and equipment, committed to providing efficient, high-quality solutions to meet the needs of the global agriculture and agro-processing markets.
With years of experience in the industry, the company is built on the cornerstones of innovation and reliability to provide superior products and services to our customers. Shuliy's mission is to improve the efficiency and sustainability of agricultural production on a global scale.