Something to celebrate! A customer from Senegal bought a T3 corn grinder machine from us. The customer bought the corn grits making machine for his own use. In addition to the corn grits machine, the customer also needed a machine to grind other grains, and we recommended the grain grinder machine to the customer.
The reason customer bought the corn grinder machine
The customer wanted to open a small grain mill. Besides crushing grains, the main thing is to make corn grits. So the customer contacted us through a search and sent us an inquiry for a corn grinder machine.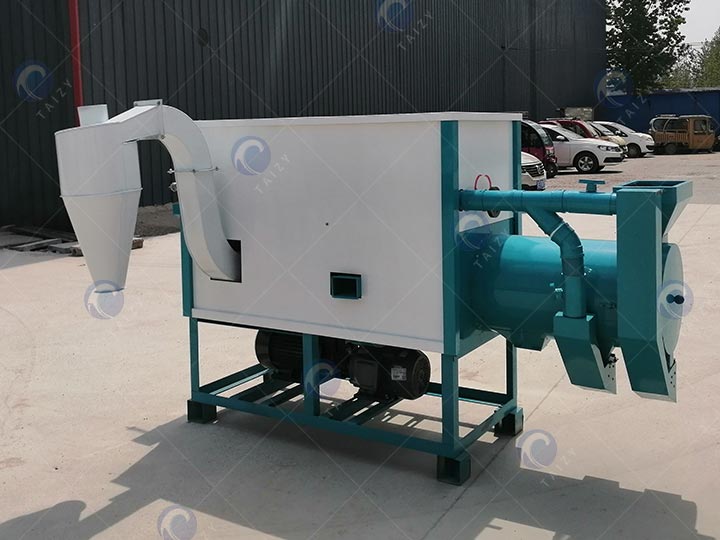 The customer's process of buying a corn grits milling machine
After we received the WhatsApp message from the customer, we immediately communicated with the customer about the corn grinder machine. First, we sent the customer a picture and video of the machine. Then we sent the parameters of the maize milling machine to the customer. After receiving it, the customer said we also needed a grinder that could grind the grain. So we confirmed the output with the customer. Since the customer needed a small output, we recommended the customer apply a small mill. After reading it, the customer said he could buy it.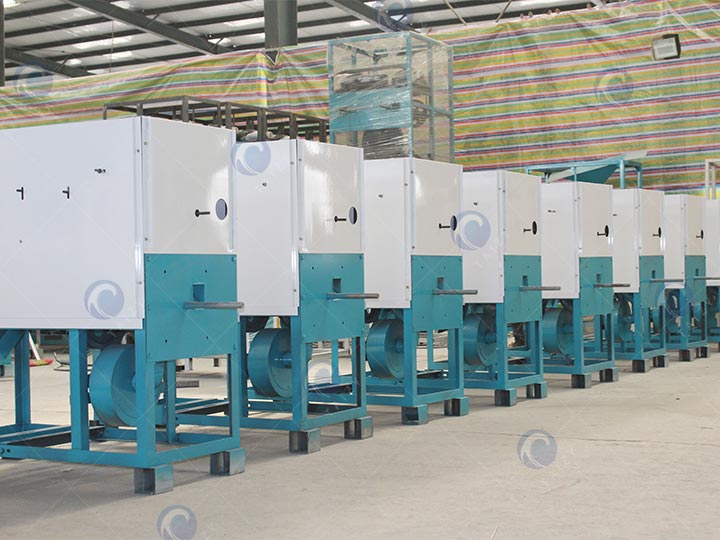 Payment and shipping of the corn flour milling machine
The customer had a freight forwarder in China, so he paid directly in RMB. We arranged to pack the machine as soon as we received it. We packed the maize milling machine and the grits mill in wooden boxes. Then we started to arrange the shipping of the machine. We keep the customer updated with logistics information while the machine is being shipped.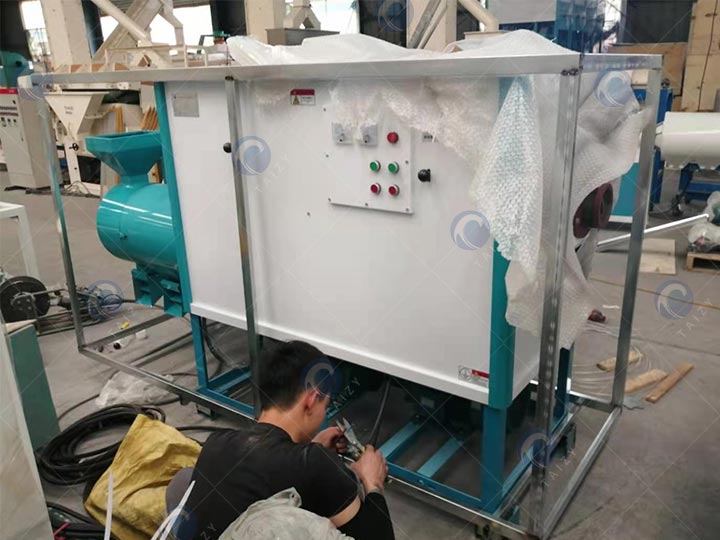 Why buy our corn grits machine?
Our corn grits machine is a big seller. Up to now, the corn grits machine has been shipped to many countries. For example, Somalia, Philippines, Zambia, Congo, Togo, Kenya, etc., and many countries. And we have received many customers' support.
The T3 grits-making machine can be used for both peeling and grits-making at the same time. So the efficiency of the machine is higher.
Sincere service. During the whole process of purchasing the machine, we will recommend the corresponding machine according to the customer's specific needs.
One year after-sales service. We will provide a one-year after-sales service according to the terms.