With the acceleration of land circulation, large-scale farmers, family farms, professional cooperatives for agriculture have risen rapidly. This will be the main growth point of the rice drying machine Philippines market in the future.
However, as far as the acceptance degree of rice dryer is still very low. Thus, the promotion of grain drying technology still has a long way to go. It can be enhanced through the following aspects.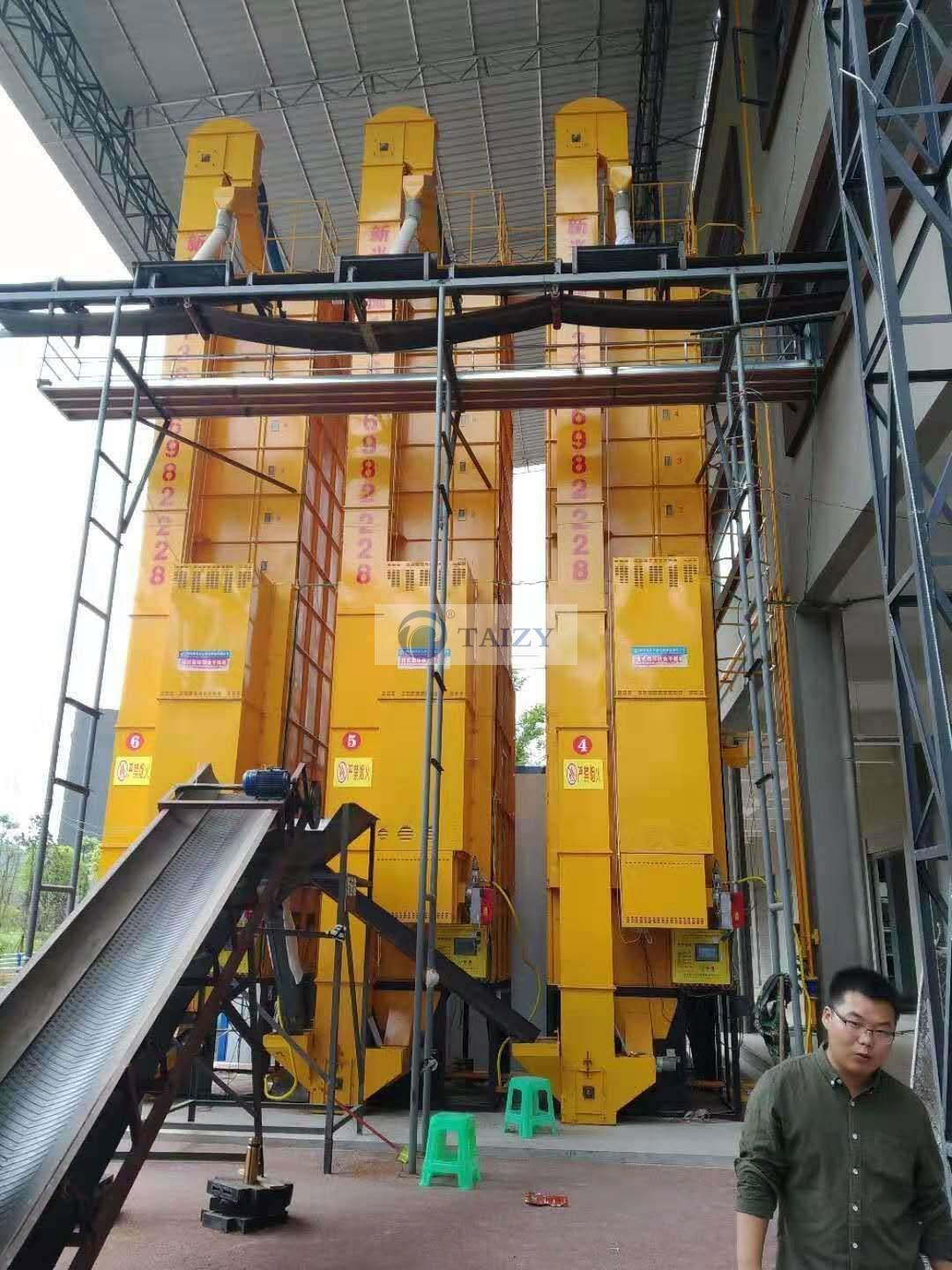 How does the country do?
Develop consumption standards for grain production, storage, transportation, and processing.
Formulate support policies for the grain rice drying machine Philippinesindustry. Increase technical and financial support for domestic leading enterprises, and encourage independent innovation in technology.
Vigorously support grain reserve enterprises, grain processing enterprises, and agricultural machinery cooperatives with a certain scale, and encourage and develop grain drying mechanization.
Increase the subsidy for the purchase of corn drying machine and its supporting facilities.
The amount of subsidies is determined in combination with the unit cost of grain drying to solve the worries of the main body of grain processing industries.
Establish and improve financial support mechanisms in agricultural machinery, and encourage business entities to purchase advanced grain drying machine with wide application.
How does the enterprise do?
In terms of enterprises, increase investment in scientific research. Without scientific research investment, there will be no technological update. Without technological innovation, low-cost, high-quality rice drying machine cannot be produced.
Cultivate and hire qualified engineering and technical personnel.
grain dryer machine enterprises should make more efforts in technical improvement, developing and producing machines with high quality, and reliable use. In addition, it must be energy-saving and environmental protection.
Besides, they should develop a multi-purpose grain drying machine, and it can dry different raw materials such as corn, soybeans, rapeseed, etc. improving working efficiency.
They should be devoted to the research of reducing the cost of heat source, choosing rice husk, straw, biomass fuel as the heat source.
What should individuals do?
As far as the user is concerned, they need to change the traditional way of drying grain, recognizing the disadvantages of natural drying. Natural drying costs a long time and occupies land. What's more, it may bring grain pollution, and it is also dangerous for passing vehicles. Conversely, a good grain dryer is able to dry uniformly, and the grain does not fall to the ground, improving the grain quality and reducing labor intensity.
In the future, the rice drying machine Philippines market has a bright future, and internationally renowned corn dryer companies have entered the Philippines market one after another.
Therefore, agricultural machinery enterprises in Philippines should plan the layout in advance, eliminate backward production capacity, and complete the upgrading of the drying equipment industry as soon as possible.