Good news! A Nigerian customer bought a T3 maize milling machine and other corn-related equipment from us. Our T3 maize grits making machine can remove corn husk and grits at the same time. This has greatly improved the efficiency of the grits machine and is the first choice of many customers!
About the Nigerian maize milling machine
The customer was working for a food company and needed to purchase equipment to make grits from corn for their own use. The customer would use the grits to make puffed snacks. Therefore, he sent us an inquiry for a maize milling machine.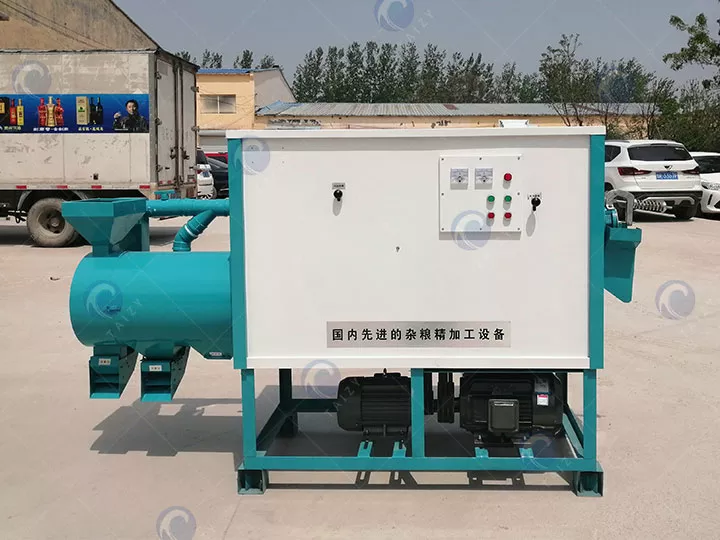 The communication process about the grits machine
We sent all the parameters of the maize milling machine directly to the customer and the customer chose the T3 model.
The customer was considering how many grit machines he needed and finally decided that he needed 2 units. Therefore, we also gave the customer an updated quotation.
After that, the customer asked if there was any equipment for cleaning the corn and peanut dryer, and we had this equipment. The customer needed two units and one unit respectively.
Our sales manager recreated the PI for the customer.
Then we confirmed with the customer the size of the screen for the maize milling machine. The customer needed 350 microns and two sets of wearing parts.
After all the details are confirmed, we start to prepare the maize grinder.
Maize peeler and grinder machine equipment list
In addition to the corn grinding machine the customer also purchased two corn cleaning machines and a peanut roaster. Here are the parameters of the equipment and parts:
Item
Specifications
Qty
Corn Grinding Machine
Model: T3
Power: 7.5 kw +4kw
Capacity: 300-400 kg/h
Size:1400*2300*1300 mm
Weight: 680 kg
2 sets
Spare parts of T3
screen, sieve, brush, roller,
mesh sieve
4 sets
Corn Cleaning Machine
Power: 3kw
Capacity: 400-600 kg/h
Size:1700*800*2900mm
Weight: 300 kg
2 sets
Peanut roasting machine
gas heating
Capacity: 65kg/batch
one batch 20minutes
Size:1700*850*1200mm
1 set
maize milling machine and other machine's parameter
Corn grits making machine accessories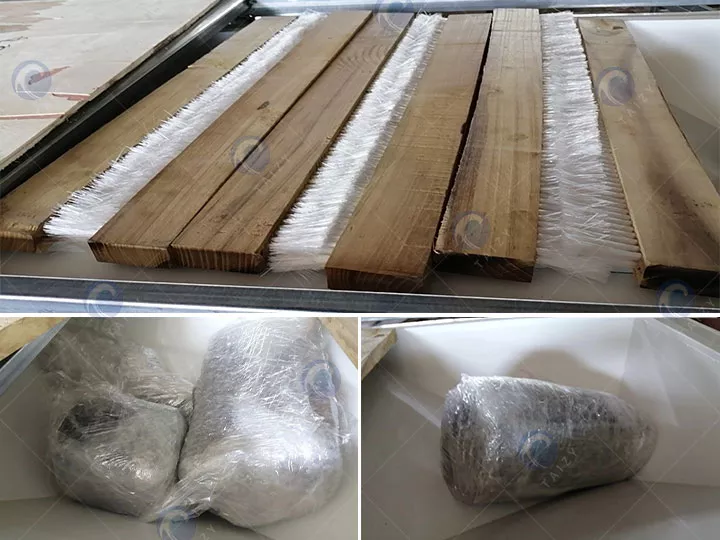 Why did the customer choose our small scale corn grinding machine?
Promptly answer the customer's doubts. The customer needed to make finer corn grits. Our sales manager immediately confirmed to the customer the smallest grits size that the machine could make.
Respond to customers in a timely manner. No matter how big or small the problem is, we will reply positively.
Recommend equipment solutions to customers. The customer needs a corn grinding machine that will inevitably involve cleaning corn kernels. Therefore, we recommended the corn-cleaning machine to the customer. The customer feels very satisfied with this solution.
Offer discounts to customers. If customers buy more equipment, we will provide customers with certain discounts, such as gifts of wearing parts, parts and so on.