Since the Municipal Council of Abuja Region announced that it would provide farmers with high subsidy agricultural machinery services. The chairman of AMAC stated that the committee purchased 4 different types of small thresher machine for farmers. This is mainly in response to the government's overall planning for the development of agriculture to ensure food security, encourage food self-sufficiency, and increase the per capita income of residents in the area.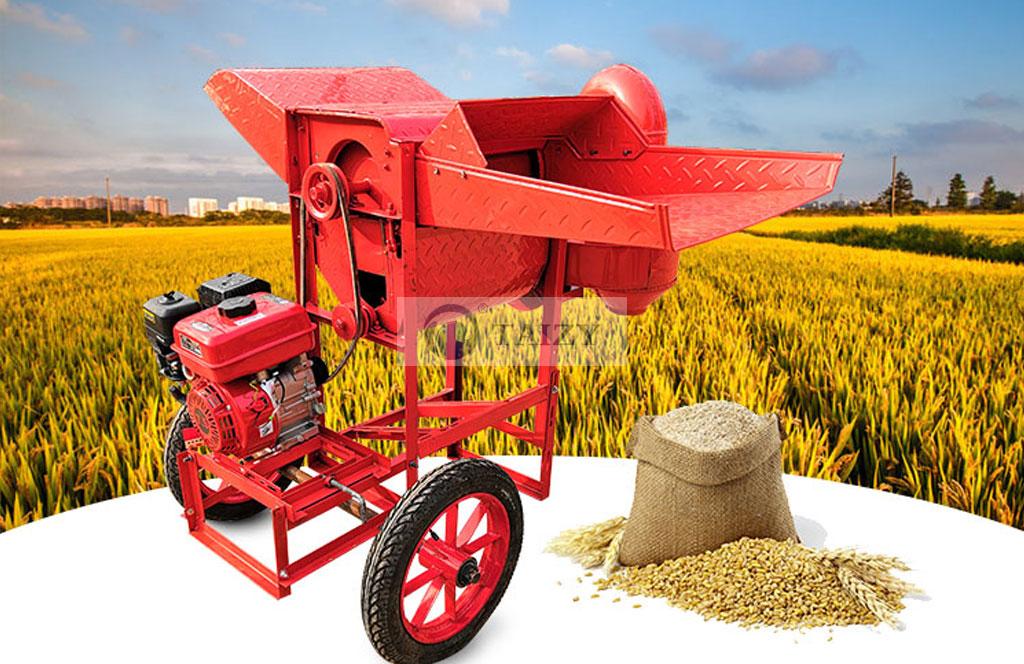 It is reported that one of the important challenges facing Nigeria's agricultural production is insufficient agricultural machinery and low production efficiency, especially small thresher machine. According to the data of 2014, there are less than 10 sets threshers per square kilometers of farmland in Nigeria, compared with 257 sets in the United Kingdom, 200 sets in the United States, 130 sets in India, and 125 sets  in Brazil. Therefore, promoting the import of small threshers has become an important measure for the Nigerian government to develop agriculture and improve agricultural production efficiency.
In 2014, Nigerian President Jonathan instructed the Central Bank of Nigeria to set up a 50 billion naira agricultural machinery development fund as soon as possible to support Nigeria's agricultural mechanized production. This move is committed to accelerating the realization of the blueprint for the establishment of 1,200 agricultural machinery leasing companies across the country and promoting Nigeria's "agricultural revolution."
At the same time, the Minister of Agriculture of Nigeria also stated that in the next two years, 5,000 small thresher machine will be added one after another. It will not only greatly increase the level of agricultural production, ensure the production of major grains such as rice and wheat, but also attract more young people to join so as to change the current aging situation of Nigerian agricultural workers.
According to the information released by the Nigerian Ministry of Agriculture, based on the experience and lessons learned from the previous government 's agricultural transformation plan, the current has set the overall goal from 2016 to 2020 including increasing government support for agricultural development and increase the level of agricultural mechanization.
The China-Africa Trade Research Center analyzes that whether it is setting up an agricultural machinery development fund or launching agricultural machinery leasing services many times, the Nigerian government's determination to promote agricultural mechanization has never changed. Although it is the largest agricultural country in Africa, the utilization rate of agricultural machinery is seriously insufficient, especially the small thresher machine. The government has stated that it will increase its efforts to promote the development of agriculture.