wheat thresher / rice thresher for sale
wheat thresher / rice thresher for sale
This is new design rice thresher machine with high working efficiency, widely applying to thresh wheat, rice and millet, and its capacity is 400-500kg/h. It can be equipped with motor, gasoline engine and diesel engine, and is convenient for the areas where the electricity is insufficient.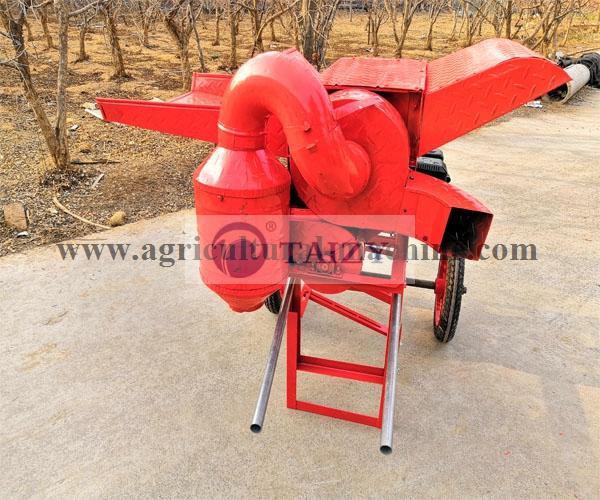 Wheat thresher has two wheels, a adjustable frame, a feeding hopper,a impurities outlet , a straw outlet and a kernel outlet etc.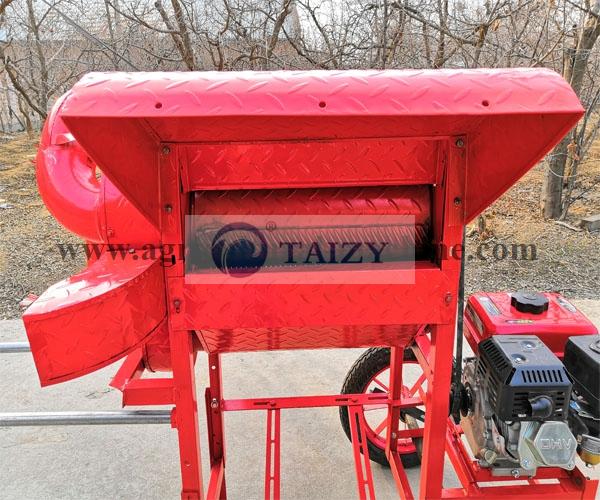 Technical parameter of rice thresher
Model
TZ-50
Capacity
400-500kg/h
Power
3kw motor

8hp diesel engine

170F gasoline engine

Weight
85kg
Size
1260*1320*1120mm
Advantage of rice thresher
Outlet with a big outlet can improve the cleaning rate.
It matches with motor, diesel engine and gasoline engine according to the needs
Two wheels and wheels make it easy to move.
High threshing rate. It ca reach 98%, and final kernels are very clean.
Multiple functions. By changing different screens, this wheat threshing machine can thresh many crops such as rice, wheat, beans, etc.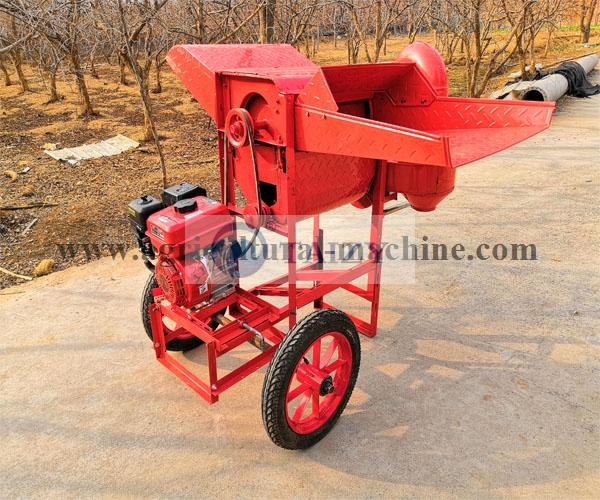 Working principle of rice thresher
User putsthe rice into inlet gradually
Under the force of rollers, rice kernels are separated from straw and fall down into container.
3.And straws are blown out through other outlet.
To avoid straws blocking the outlet, it is better to use shovel remove them in time.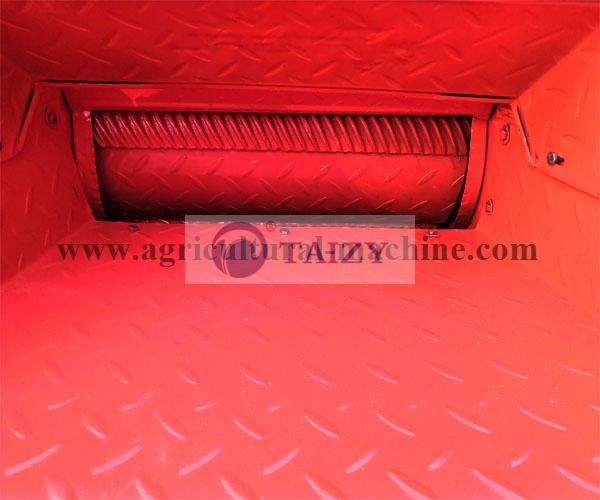 Successful case of rice thresher
In Feb 2019, 79 sets wheat threshing machine are exported to Peru. High threshing rate, high cleaning rate and excellent working efficiency make it extremely popular in the market, and the following is the packing details.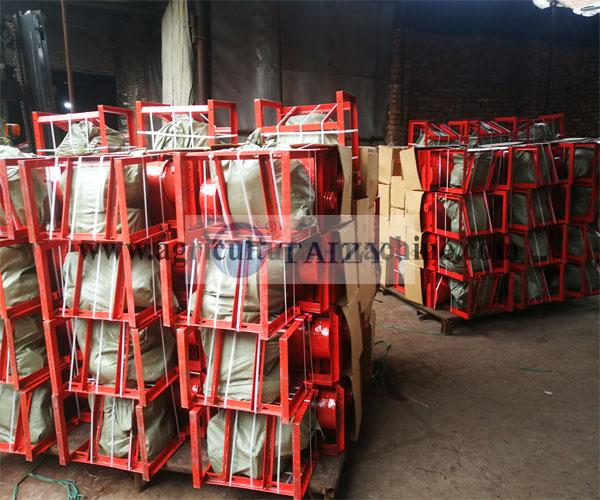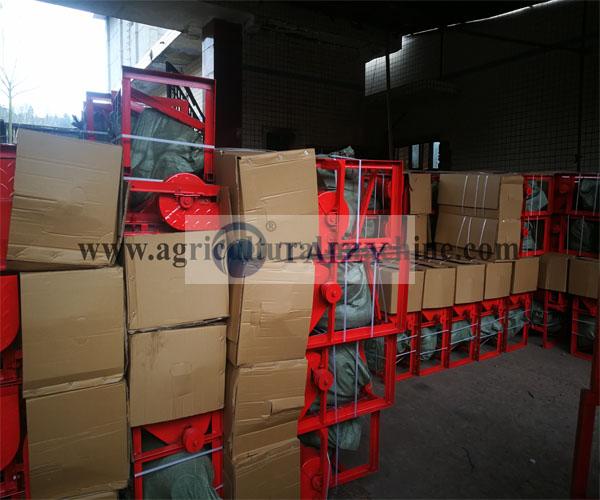 FAQ of rice thresher
What's the capacity of rice thresher machine?
400-500kg/h.
2. Which country have you exported before?
This wheat thresher machine has exported to the Philippines, Thailand, Nigeria, Pakistan, etc.
3. What is the threshing rate?
Threshing rate is more than 98%.
4. What is the raw material?
The raw material mainly is rice and wheat.