Taizy is proud to announce the release of our newly developed large peanut picker for sale. This will bring disruptive changes to agricultural producers around the world, improving the efficiency of peanut picking, reducing labor costs, and helping to modernize agriculture.
Learn more about the peanut picker from Peanut Picker Machine丨High Efficiency Groundnut Picking Machine.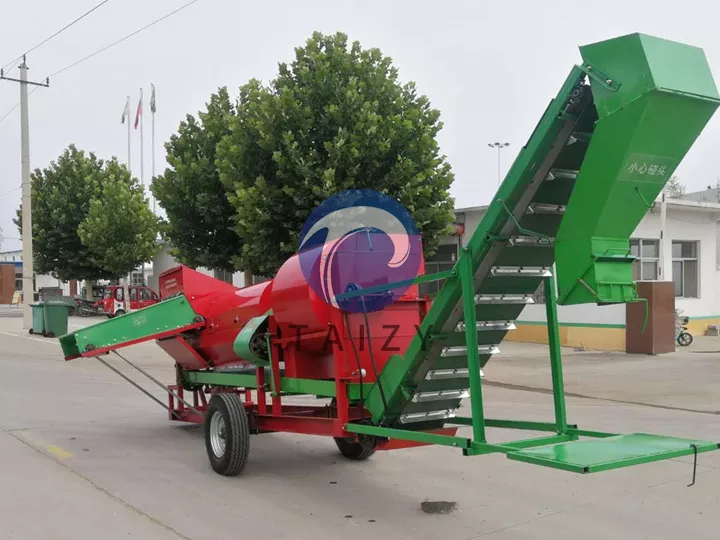 Peanut Picker For Sale Pricing And Customization Options
Our company offers a variety of customization options to meet the needs of different customers, including different power engines, picking arm lengths, and cockpit configurations.
Peanut picking machine prices vary depending on the customized configuration, and specific quotes are available from our sales team.
Performance Advantages Of Peanut Picking Machine
The performance advantages of this large peanut picker for sale make it stand out:
A wet and dry peanut picker is suitable for peanuts after digging for seedling and fruit separation. It is the choice of peanut fruit picking.
After picking the peanut fruit clean and free of debris, after drying can be directly bagged for storage.
Easy to operate, clean groundnut picking, high efficiency, less broken, small power packages.
The machine and the tractor through the universal joint coupling fixed and mobile operation.
The machine adopts a large drum, thick material, stable performance, and strong continuous working ability. All parts of the operation of the coordination.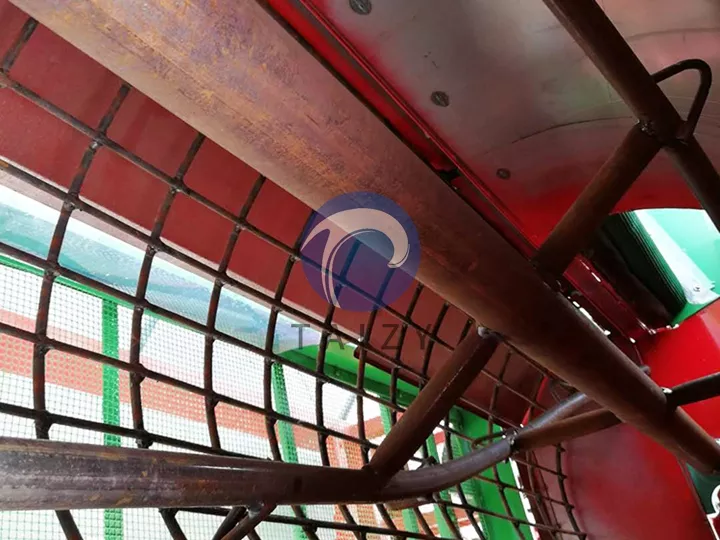 Peanut Picker Machine Packing And Delivery
Taizy's large groundnut pickers have been successfully sold to many countries, including the United States, Brazil, India, Nigeria, and Vietnam. Agricultural producers in these countries have chosen our machines because they have been recognized globally for their efficiency, superior performance, and durability.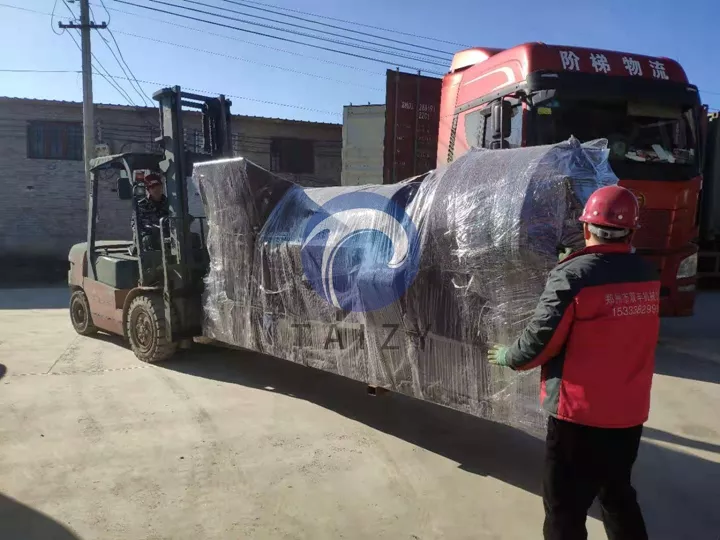 Peanut Picker Machine Parameters
Our large groundnut picking machine has become a new benchmark in the field of agricultural machinery due to its excellent technical performance. The following are the main parameters of the machine:
| | |
| --- | --- |
| Model | 5HZ-1800 |
| Power | 22kw motor,28 HP diesel engine, or ≥35 HP tractor |
| The height from the inlet to ground | 550r/min |
| Loss rate | ≤1% |
| Broken rate | ≤3% |
| Impurity rate | ≤2% |
| Capacity | 1100kg/h |
| Inlet dimension | 1100*700mm |
| The dimensions of the screen | 1050mm |
| The diameter of the roller | 900kg |
| The model of separation and cleaning | Vibrating screen and draught fan |
| The height from the inlet to ground | 3340*640mm |
| Dimension of machine | 6550*2000*1800mm |
| The length of the roller | 600mm |
| The length of roller | 1800mm |
If you are interested in our large peanut picker for sale or need more information, please feel free to contact our sales team or visit our website.