Recently, the rice milling machinery made by Taizy Company was successfully exported to Nigeria, the customer came to visit the factory and we gave a warm reception. You can learn detailed information about rice mills by the article Small Household Rice Mill |Rice Milling Machine.
Once again demonstrating its excellent quality and performance, the China-made rice milling machine has been successfully exported to the African country of Nigeria and attracted great attention from Nigerian customers. To celebrate this important milestone, the customer came to China and visited our production plant.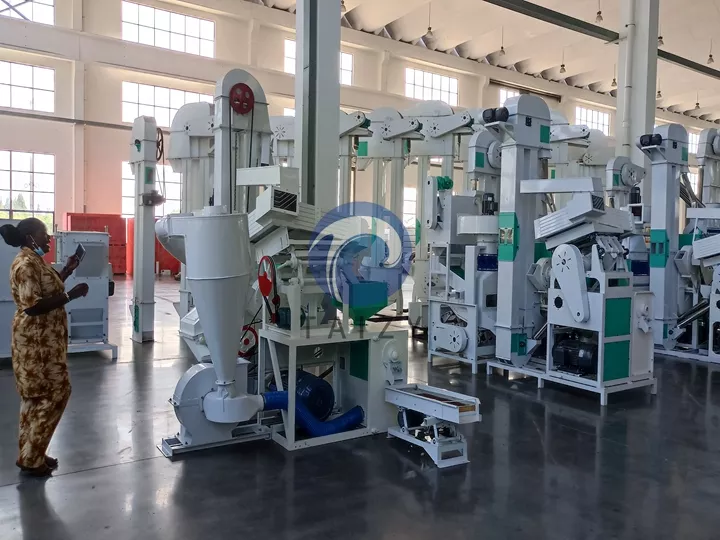 Rice milling machinery exported to Nigeria
The export of this rice milling machinery signifies the strong competitiveness of China's agricultural machinery manufacturing industry in the international market.
Manufactured with the most advanced technology and techniques, this modern rice mill is capable of processing rice efficiently, improving agricultural productivity, reducing labor costs, and promoting the sustainable development of food production.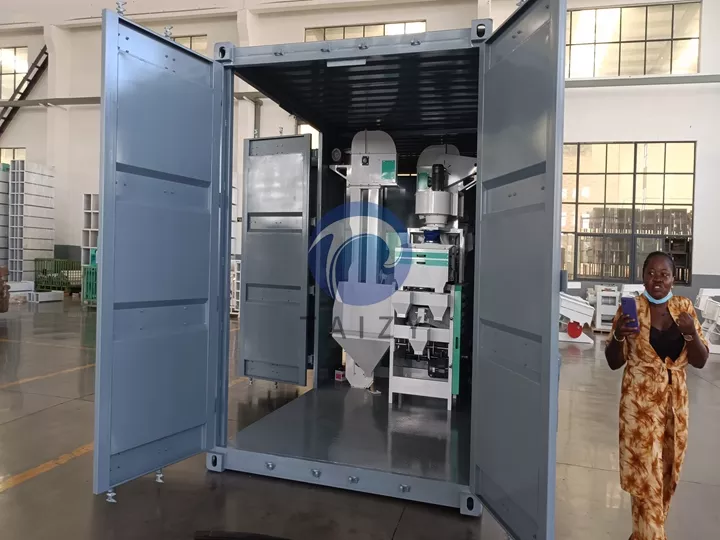 Customers visit the rice miller factory
During the factory tour, customers were impressed with our company's production facilities and production processes. They appreciated the expertise and work ethic of our engineers and staff and spoke highly of the quality and reliability of our products.
Customers said they chose the China-made rice milling machinery because of our excellent reputation in the field of agricultural machinery and outstanding after-sales service. They are looking forward to bringing this advanced rice milling machine back to Nigeria and achieving greater success in the local agricultural sector.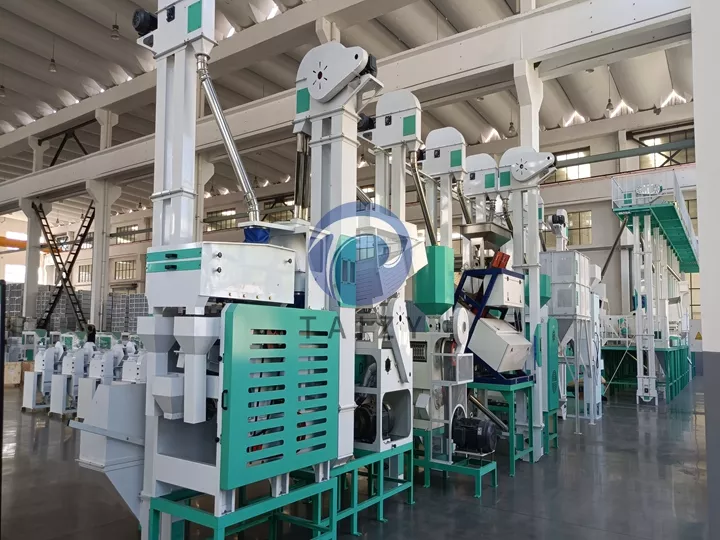 Why choose the Taizy rice milling machine
Rice milling machines offer many advantages in the agricultural sector, which help to increase the efficiency of grain processing, reduce labor costs, and improve the quality of the product. The following are some of the main advantages of rice mills:
Efficient processing: rice mills can efficiently process grains such as rice and wheat into finished products such as rice and flour, improving processing speed and efficiency.
Consistent product quality: the rice mill is able to produce finished products of consistent size and shape, ensuring product uniformity and quality stability.
Automatic control: Modern rice mills are often equipped with an automated control system that monitors and adjusts the process, increasing productivity and reducing the likelihood of operational errors.
Adjustability: Rice mills are usually equipped with adjustable parameters, such as the degree of grinding, output, etc., to accommodate different types and varieties of grain.
Multifunctional: Some rice mills can also be used to process different types of grains, such as wheat, rice, corn, etc.
The successful export of Chinese-made rice milling machinery not only helps to increase the influence of Taizy agricultural machinery products in the international market but also opens up new opportunities for trade cooperation between China and Nigeria.
This event demonstrates that the Chinese manufacturing industry continues to play an important role globally in providing high-quality solutions to the international agricultural sector.