Our customer is from Ghana and he bought a rice paddy and wheat thresher from us. The first time he bought a fish feed pellet machine from us to feed the fish in a nearby pond. And this time, according to the customer's needs, we recommended the 5TD-125 rice and wheat thresher. We match the electric-start diesel engine power with the machine. The customer's second purchase of the machine from us reflects the customer's affirmation of the quality and service of our machine, which is we have always done.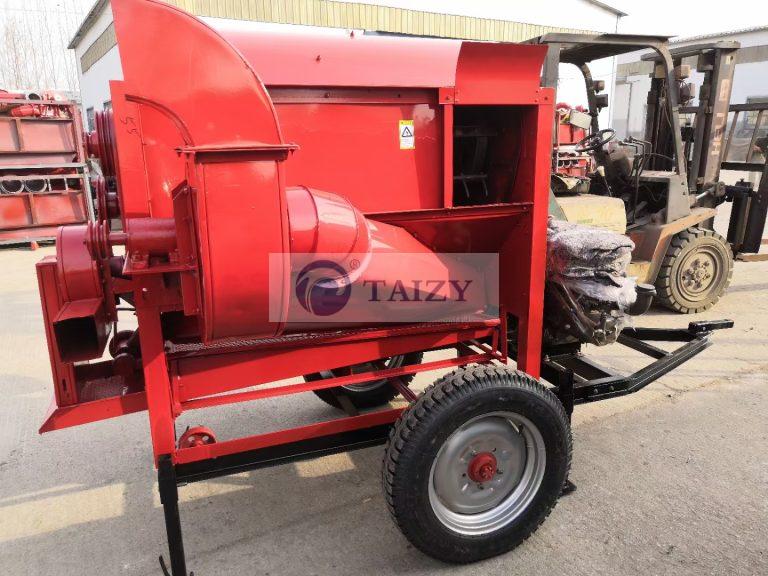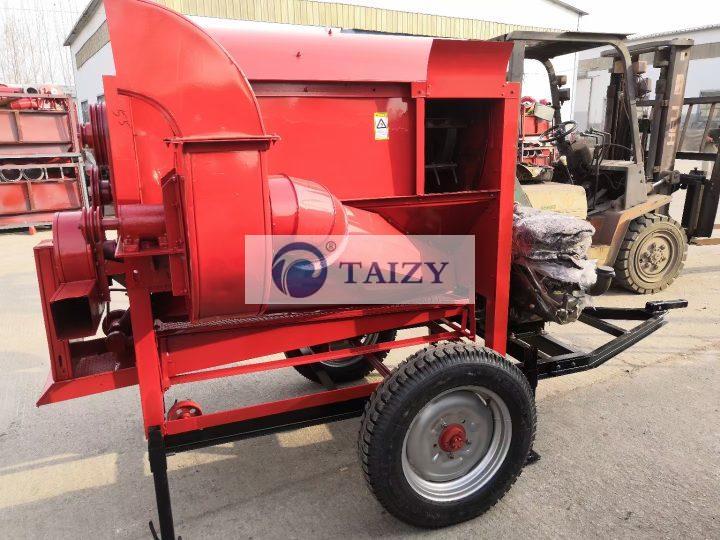 Application of rice & wheat thresher machine
5TD-125 rice and wheat thresher can only thresh rice and wheat. It can not be used to threshing other grains. Also, farmers can use chaff cutter to process threshed straw. And the straw can be used as fertilizer to feed cattle, sheep, pigs, etc.
Working video of wholesale paddy and wheat thresher
5TD-125 thresher machine parameter for rice & wheat
| | |
| --- | --- |
| Model | 5TD-125 |
| Power | 22HP diesel engine(electric start) |
| Roller Speed | 1050 r/min |
| Capacity | 1000-1500kg/h |
Parameter of the rice and wheat thresher machine
How to install a rice and wheat threshing machine?
Place the rice and wheat threshing machine on a flat surface.
Check the v-belt carefully and adjust the direction of the diesel engine.
Adjust the space between the roller and the concave surface.
Make sure the thresher machine's screws are tightened.
Finally, let the rice and wheat thresher spin for 3-5 minutes to make sure the machine is running normally, then start working.
Safety Precautions of high quality paddy wheat thresher machine
1. Do not open or remove the safety cover of each rotating part when the machine is working.
2. Also, we should not feed material too large or too violently. And when the feeding port is blocked, we should stop the power quickly to avoid damage to the machine.
3. Be careful not to feed ropes, hard objects, stones, metals, etc. into the machine, so as not to damage the machine.
5. The elderly, minors and unskilled people can not operate the machine.
6. The operator should stand on the side of the feeding table and do not put their hands into the high quality paddy wheat thresher machine feeding port.
7. The workplace should be flat, spacious, and equipped with reliable fire prevention facilities.