Peru is a traditional agricultural and mining country, and agriculture is one of Peru's main industries. Affected by the uneven regional economic development, the degree of agricultural mechanization in the western coastal areas of Peru is relatively high. In the central mountainous and eastern forest areas, most agricultural production still retains the original farming methods, mainly relying on human force or semi-mechanized machinery driven by animal power. Peru 's agricultural machinery sector has huge potential for development, especially in silage baling machine. In the recent years, the demand of silage baler in Peru is increasing. It is mainly manifested in the following three aspects.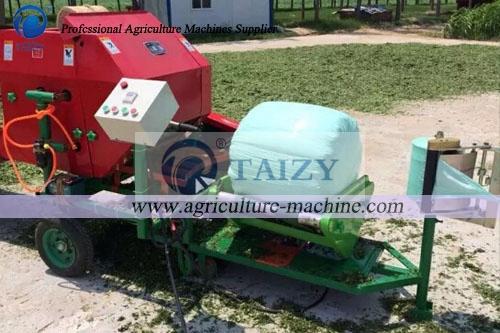 The overall level of agricultural mechanization in Peru is low with large development potential
Overall, Peru's agricultural mechanization is low, and it has fewer agricultural machinery. Peru is famous for its corn production, but there are almost no domestic manufacturers for processing corn stalks. Therefore, straw baler machine, tractors and harvester machine mainly rely on imports. In recent years, many large-scale farmland irrigation projects are being implemented in many cities in Peru. With the implementation of a series of large-scale agricultural irrigation projects, the demand for agricultural machinery in Peru will grow rapidly.
The government has certain policy support for the use of silage baler in Peru
At present, the Peruvian government has certain policy support for the use and promotion of silage baling and wrapping machine. The government will provide financial loan support to those who purchase straw baling machine to fully pack the crushed corn straw into bundles.
The Peruvian government has planned to purchase a large number of straw baler machine, combined harvesting machine and chaff cutting machine for local experiments and demonstrations of Peruvian agriculture. After verification, they will be vigorously promoted and applied locally. The Peruvian government's encouragement policy will lay the foundation for the steady growth of local agricultural machinery.
Peru International Agricultural Technology and Machinery Equipment Exhibition Promotes the Development of China's Agricultural Machinery Enterprises
The Peruvian Agricultural Machinery Exhibition held every year in Peru's key agricultural production areas is a large-scale and internationally leading exhibition. It is also a platform for global agricultural machinery enterprises to communicate. This exhibition is a benchmark for global agricultural enterprises. It has fully established a platform for exchanges and cooperation for Chinese agricultural machinery enterprises to enter the Peruvian market. At the same time,it pushes forward the world's advanced agricultural science and technology to have a deep understanding and cooperation.
In recent years, Peru 's agriculture has developed rapidly. The demand of silage baling machine in Peru is increasing constantly. We should seize the opportunity to actively expand the market share of our agricultural products in Peru.