SL-125 Multi-function Thresher is widely used in wheat and rice producing area in rural, plain, mid-mountain and hilly areas. It is applied to thresh rice ,wheat,beans,sorghum,millet. It has the advantage of efficiency, sample structure,convenient to operate,easy to operate,etc. It saves manpower and material resources, shortens the wheat harvest period, and is well received by the majority of users.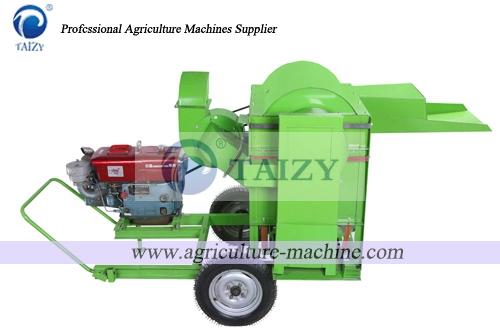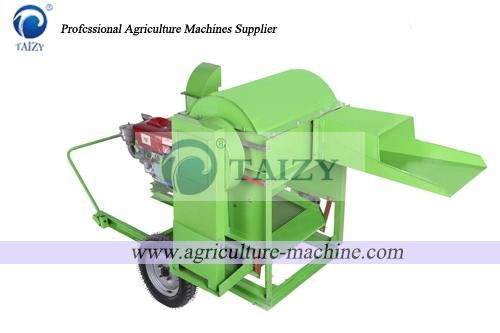 In order to improve the cleanliness of grains, SL-125 multifunctional thresher is equipped with a secondary cleaning fan. Wheat bran and sundries can be discharged through the fan outside the machine. After the wheat grains fall into the bottom slide of the vibrating screen, they flow out of the outlet and are loaded manually.And there are two models, one is motor power, and the other is diesel engine power, so users in the purchase of thresher -please according to their own power allocation.
SL-125 Multi-function Thresher adopts the combined operation of threshing, air selecting and screening, the axial flow roller threshing technology and the adjustable air cleaning technology. These deaign can not only make the wheat grain, wheat straw, wheat bran and wheat litter clear but also separating at once time.