Thresher machine for rice, wheat, millet
Thresher machine for rice, wheat, millet
rice thresher
SL-125 rice thresher machine is a big size machine and is used to thresh the shell of rice in order to get clean rice kervels. Compared with other threshers, It also can be used for millet, sorghum, and beans. Recently, we have sold many containers of rice threshers to other countries such as South Africa, Nigeria, America, Pakistan, India, Australia, etc., receiving good feedback from them.
Application of rice thresher
Our thresher rice can thresh rice, wheat, sorghum, millet, and beans, and users should change screen inside the machine to cater for different purposes.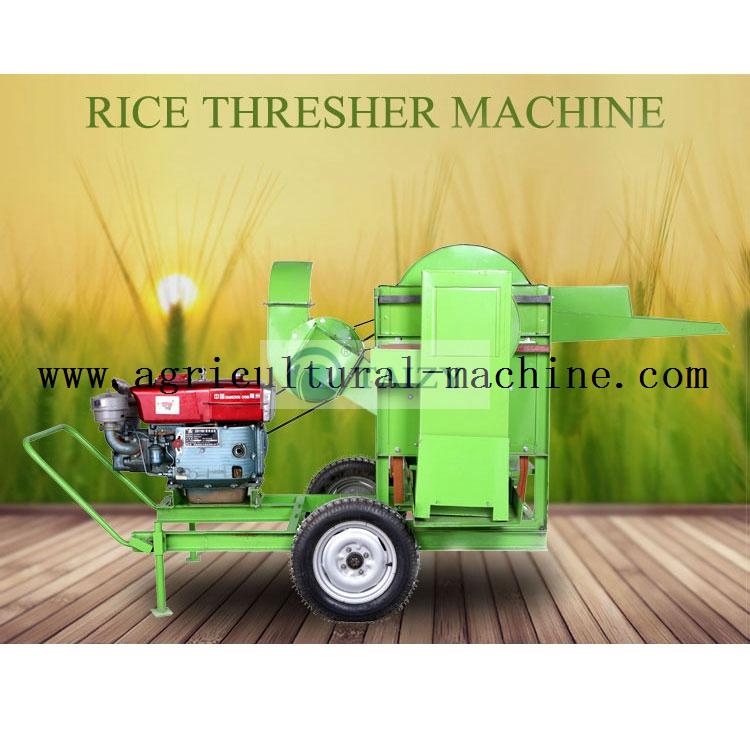 Main Structure of rice thresher
This wheat thresher machine mainly consists of feeding hopper, roller, screen, wheels, draught fan, etc, bearing reasonable design, and it is convenient to move with the casters
Technical parameter of rice thresher
| | |
| --- | --- |
| Model | SL-125 |
| Raw material | Rice wheat beans sorghum millet |
| Power | 3kw motor |
| Engine | A gasoline engine or 12Hp diesel engine |
| Capacity | 800-1000kg/h |
| Weight | 400kg |
| Size | 1340*2030*1380mm |
The working principle of rice thresher
Place the rice, wheat, sorghum, millet or beans into the inlet.
When they go into the threshing part, under the friction of two rollers, kernels are fully separated.
Then kernels are filtered by the screen and come out from the final inlet.
Draught fun blows out other impurities such as husk and straw.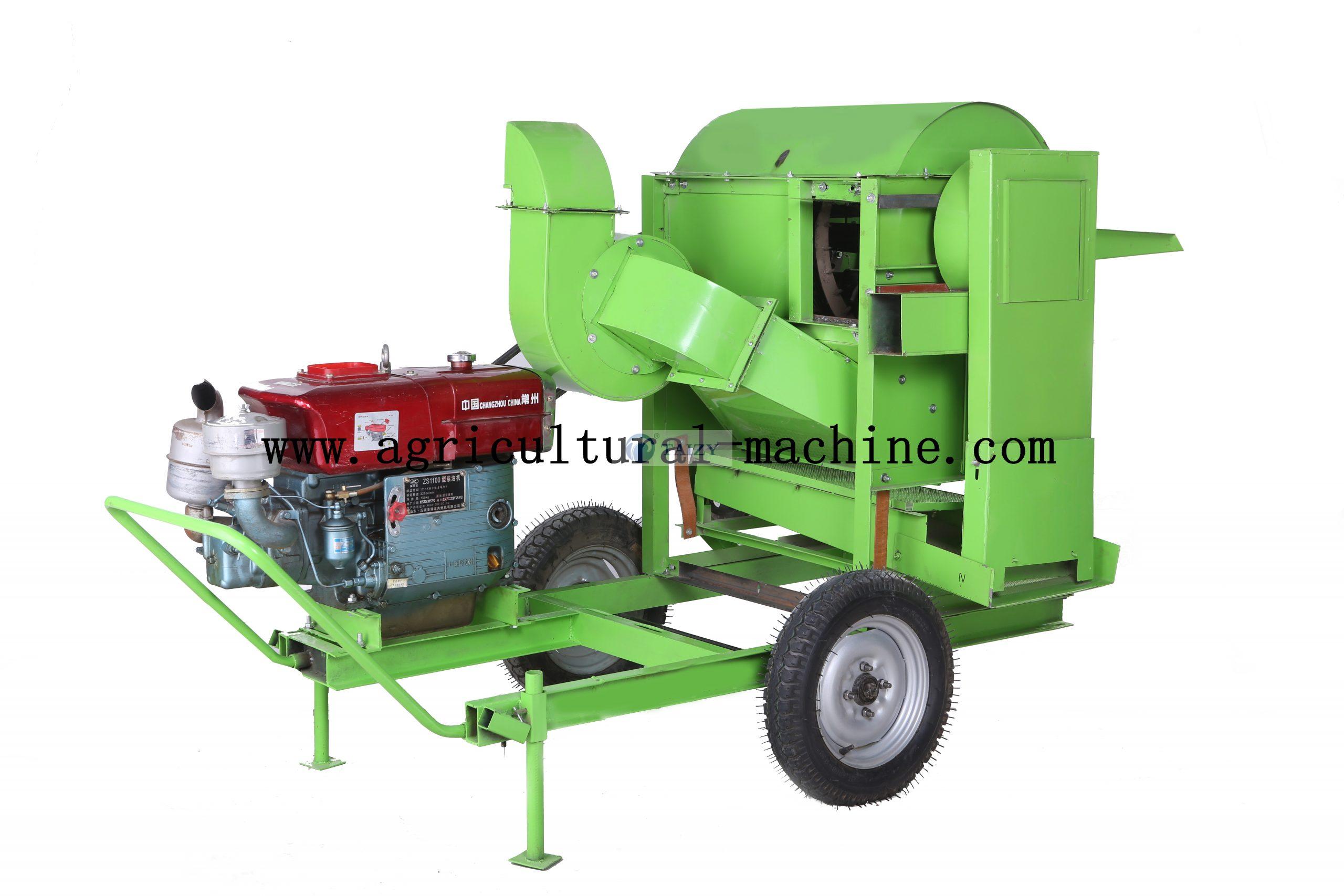 The advantage of wheat thresher
High threshing rate. The threshing rate can reach 98% and final kernels are very clean.
Multifunctional functions. This rice thresher machine is suitable for rice, wheat, sorghum, millet, and beans.
The wheat thresher is easy to operate, and the discharge port is equipped with a powerful blower and vibrating screen which further blows out impurities while filtering kernels that is pretty clean.
With the high capacity of 1000kg/h, the millet threshing machine is very popular in the African market, we supply more than 10000 pcs there every year.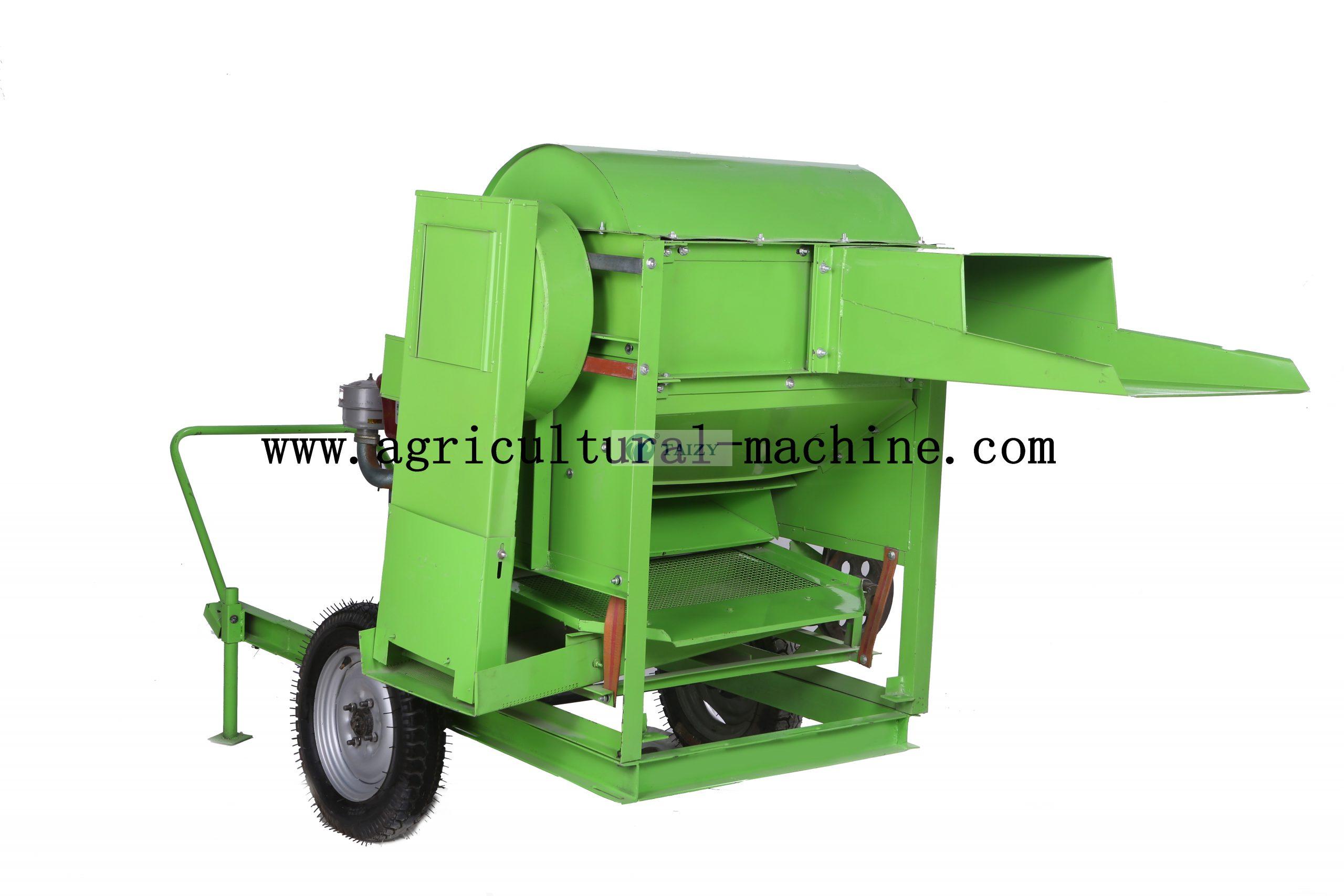 The successful case
This is the picture of packed wheat thresher for sale machine, and they need to be delivered to Nigeria. This customer bought 2000 sets rice thresher machine in 2018, and we paid great importance to this order to ensure safe production and delivery.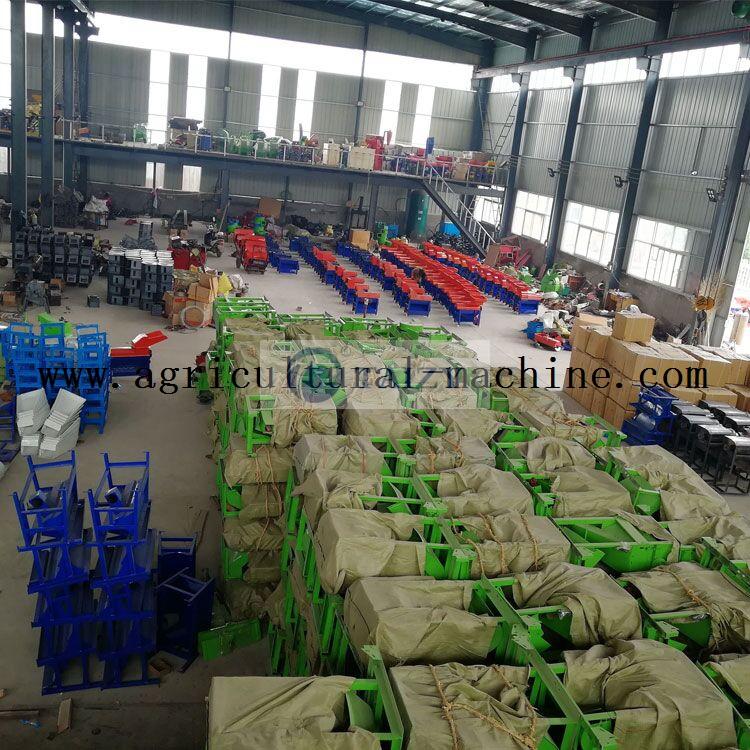 It is the site where machines are kept, and he would distribute these machines to the local farmers, helping them improve working efficiency.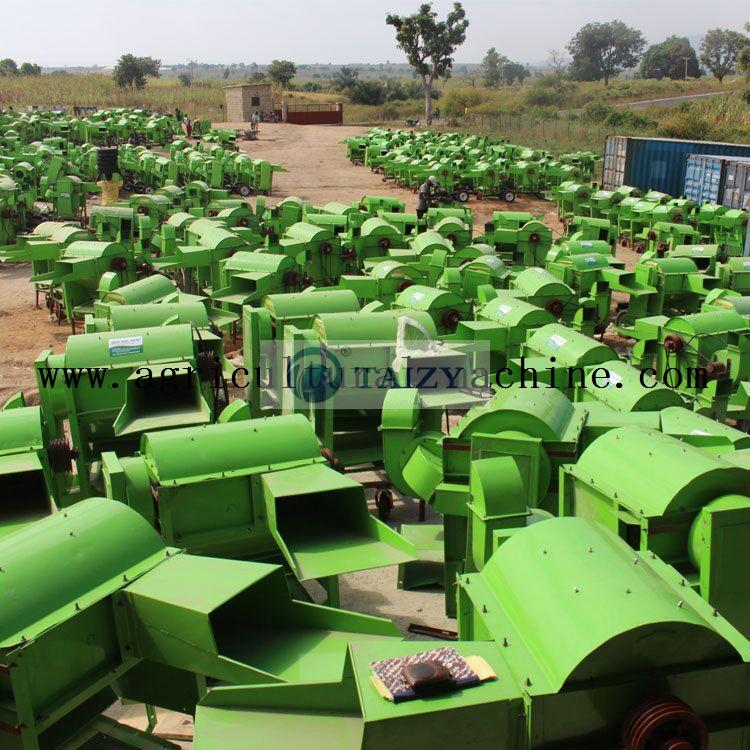 FAQ
What is the raw material of this thresher?
The raw material can be rice, wheat, beans, sorghum millet
Why does one machine thresh many crops?
Because the screen inside the machine can be changed.
We have many screens like the following picture.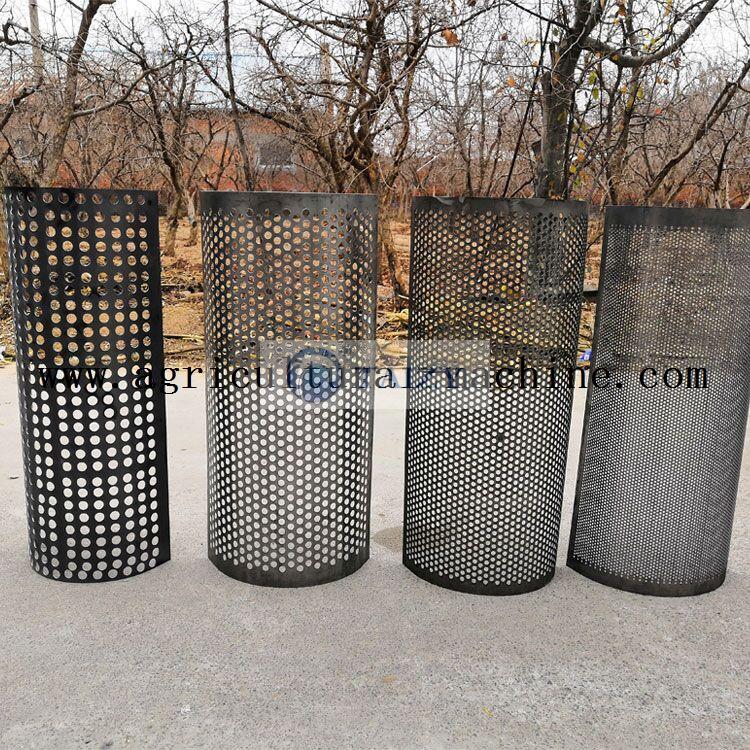 Is it easy to change a different machine?
Yes, it is easy to change, and you just need to loosen the screws inside thresher.
Will you send me five screens if I buy one machine?
We just send you one screen for free, and you should pay extra money to buy more. It costs 20 dollars for one screen.