2 row Rice transplanter machine
2 row Rice transplanter machine
Brief introduction of 2 row rice transplanter
It is 2 row rice transplanter machine and needs to be used by hand. Machine has light weight(20kg),and is very suitable for farmers. Row distance is 250mm that can't adjust. Max planting depth is 65mm and max planting frequency is 120pcs/min. This small type rice transplanter is easy to use and is a hot sale product on our factory.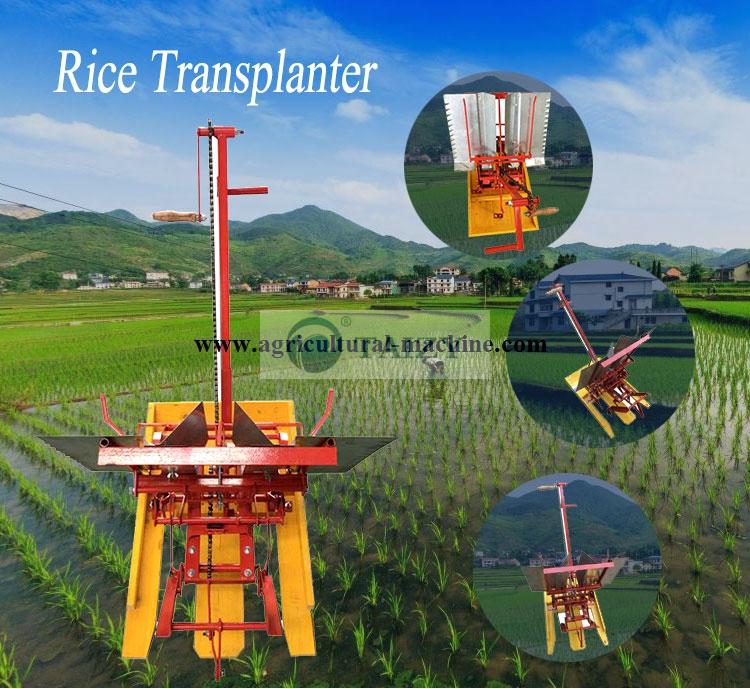 Technical parameter of 2 row rice transplanter
| | |
| --- | --- |
| Name | Rice transplanter machine |
| Model |  CY-2 |
| Rows | 2 rows |
| Type |  Manual |
| Row distance |  250mm, can't adjusted |
| Max planting frequency |  1 20pcs/min |
| Max planting depth |  65mm |
| Size | 600* 700** 800mm |
| Weight | 20kg |
| 20GP | 190sets |
Structure of 2 row rice transplanter machine
It is mainly composed of chain,handgrip, seedling beds and a board.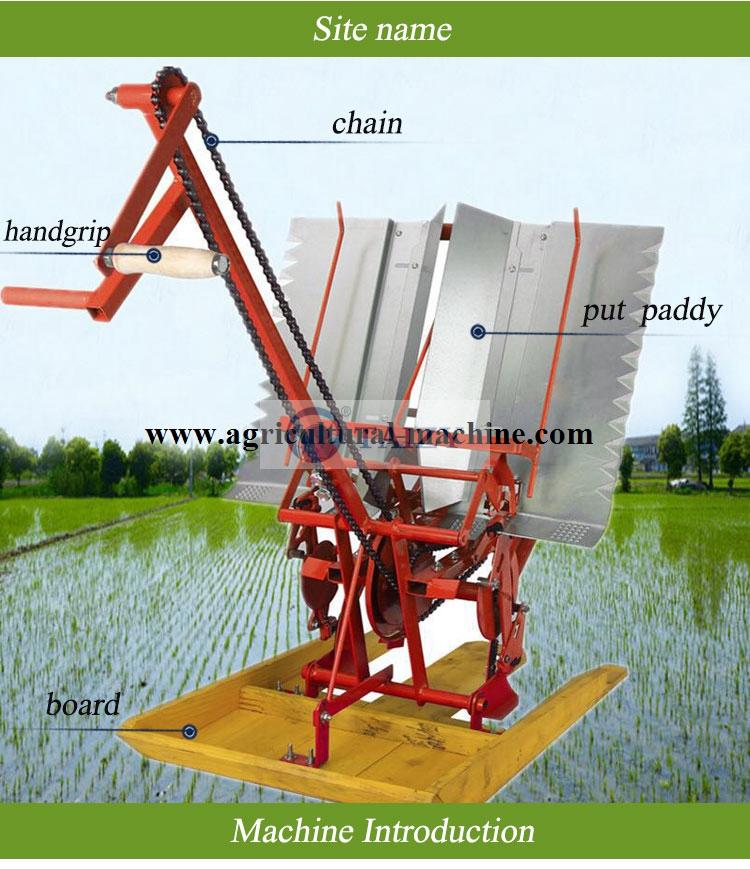 Working principle of this equipment
place the seedlings to the two seedling beds of machine
Rotate the handgrip by the same direction
Transplanting needle picks the seedling down one by one
Then inset them into soil
During the process,the operator should face with the machine and go back continuously.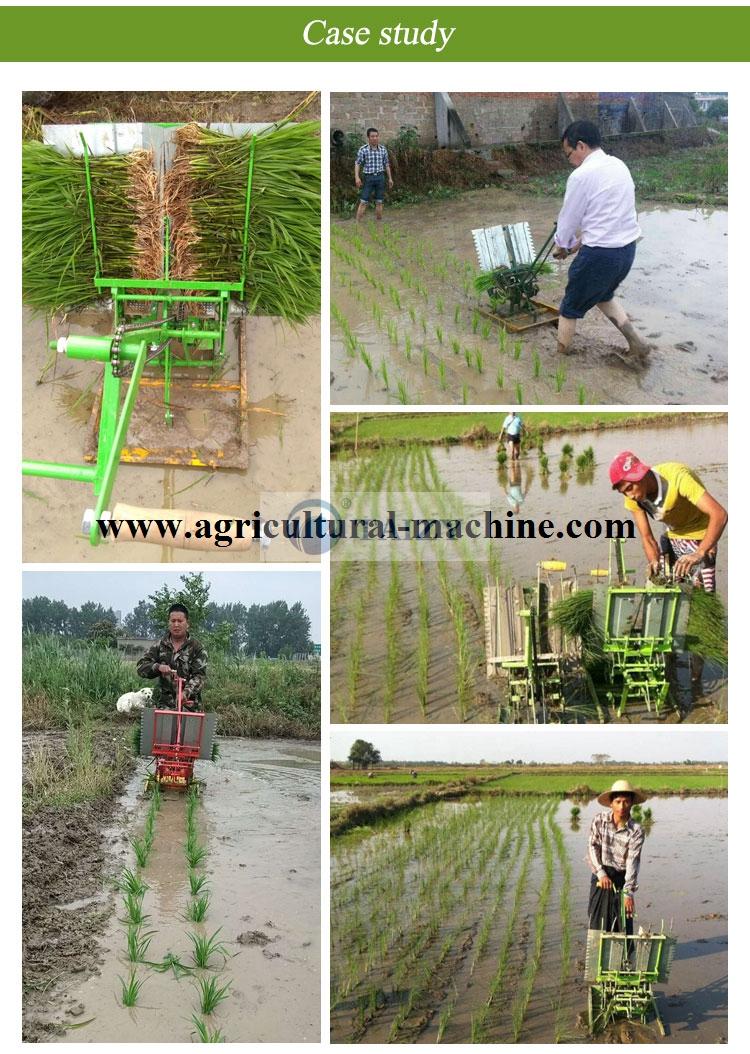 What is the technical conditions of our transplanter?
Seedling height should be within 180-300mm
The root of seedlings should be inserted into soil about 60mm
Working depth should controls within 10-20mm
The operator should add lubricating oil to friction part before using to achieve flexible rotation
During operation, the seedling should be parallel
Advantage of 2 row rice transplanter
Seedling bed is easy to push out to be cleaned
Light weight makes it easy to move in the paddy field
It just needs one person to operate.
Seedlings can be placed into soil vertically and orderly
High adaptability,and is suitable for hills,mountains and plains etc.
Successful cases of our transplanter machine
Case 1
We delivered 190sets(20 GP) rice transplanter machine to Sri Lanka  in August,2018. November is planting season for Sri Lanka and delivery time is about 40-50days. In other words,our customer bought rice planter machine in August and will receive them in October. He is a dealer in local market,distributing machines to farmers who will operate in planting time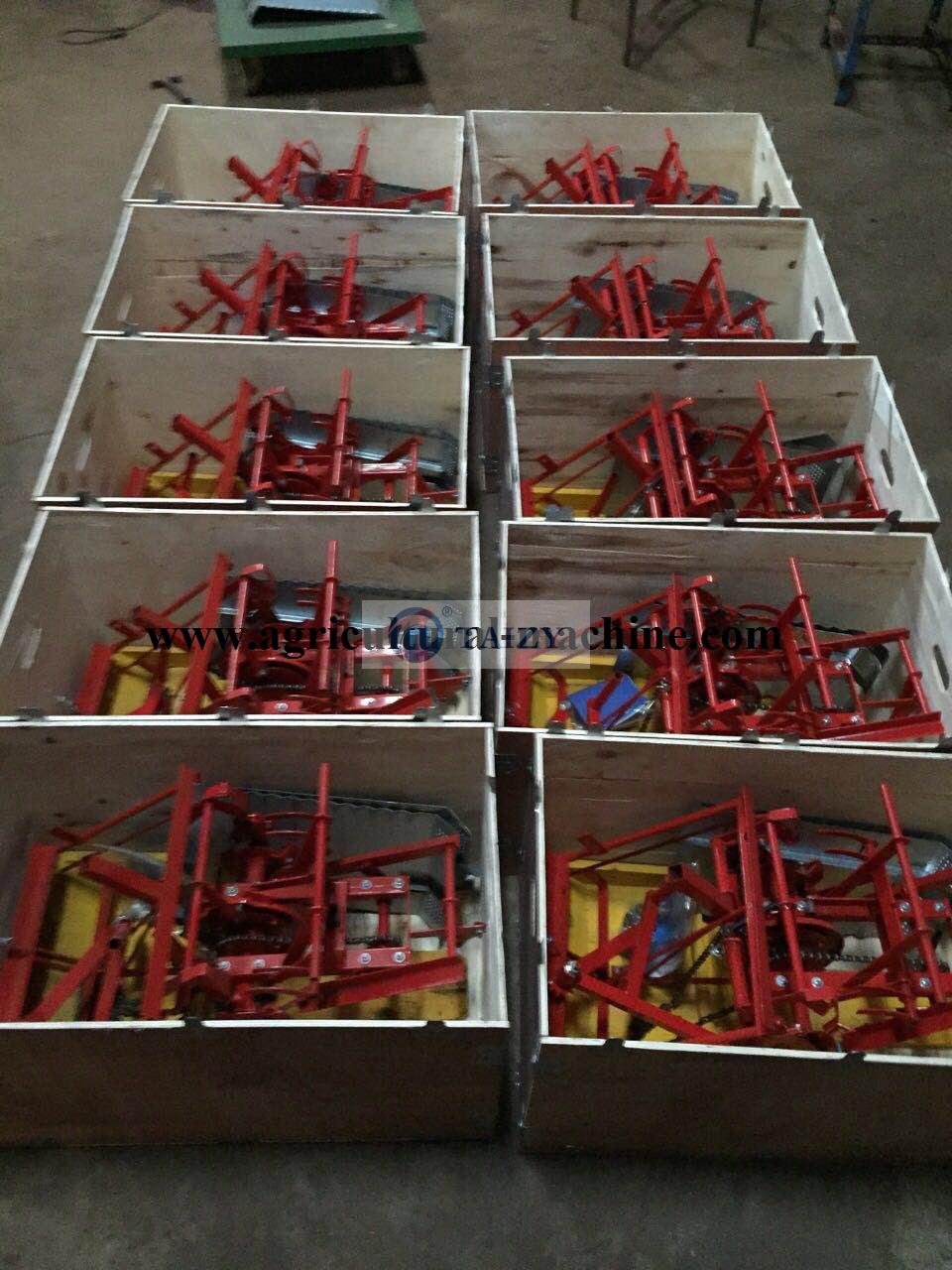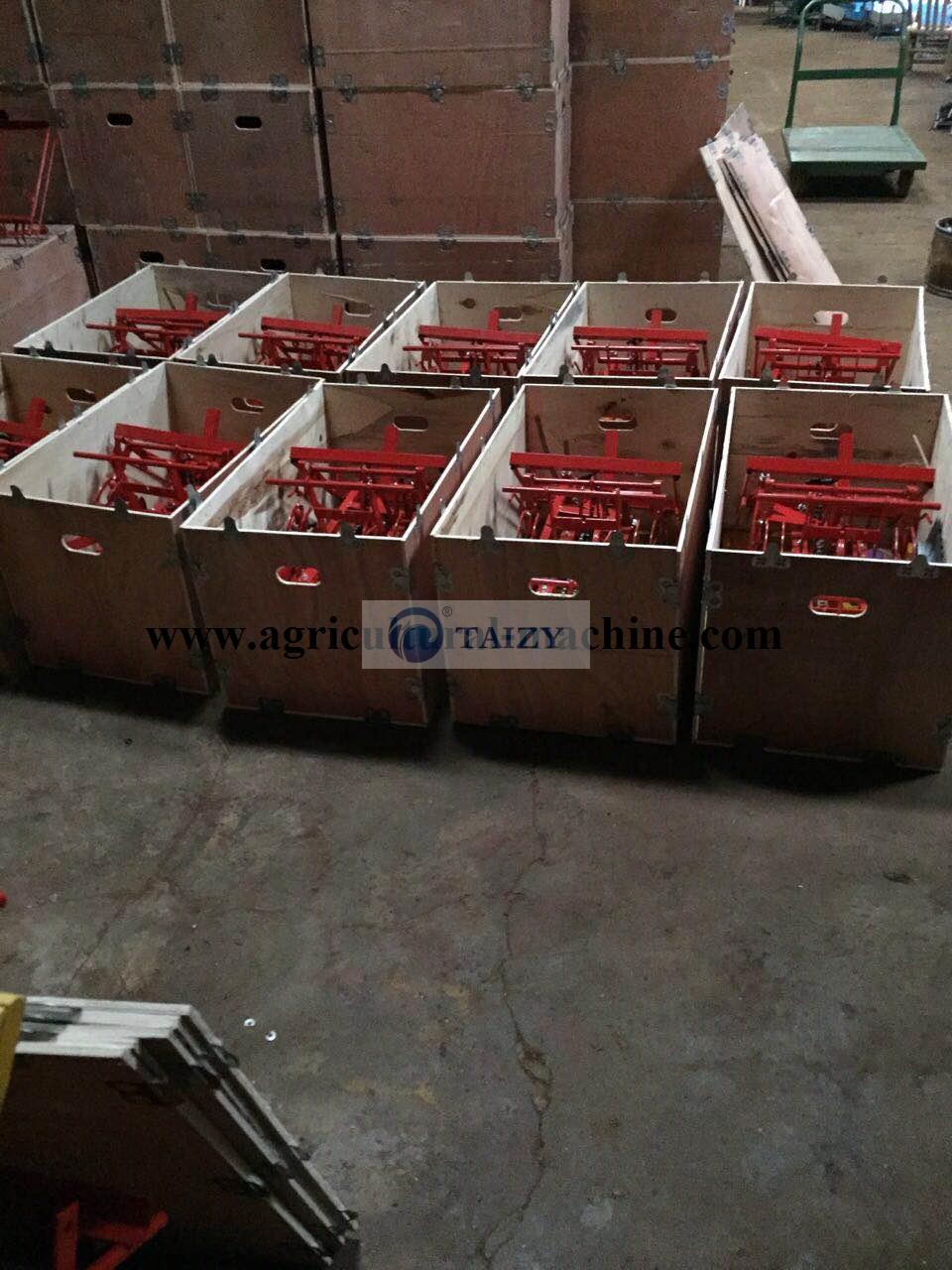 Case 2
In January,2019,our customer from America ordered 100 sets from us. Rice is very common in America, so rice transplanter machine is popular among American farmers. Our 2 row rice transplanter is light in weight and useful in function, it is a good choice whatever for individual farmer or dealer
we also have 6 row and 8 row rice transplanter, please clink the following link to view more information.