Multifunctional thresher machine
Multifunctional thresher machine
Brief introduction of wheat thresher machine
The multipurpose thresher machine consists of a feeding hopper, a drum, a screen and a shelf.It integrates threshing, separating, straw chopping as a whole and can be used for wheat, barley, rice, sorghum, millet, beans and rapeseed.The special design towards bigger inlet make it convenient to place raw materials. In addition,It is better to choose crop with 80% moisture,which can reduce breakage rate.
Technical parameter of wheat thresher machine
Model
DT-60

Power
>3kw motor
170F gasoline engin
8HP diesel engine
Capacity
800-1000kg/h
Fan speed
2450r/min
Machine size
1490*1270*1480mm
Packing size
1280*960*1010mm(1.24CBM)
Weight
150kg
National implementation of standards
DG/T 016-2006
JB/T 9778-2008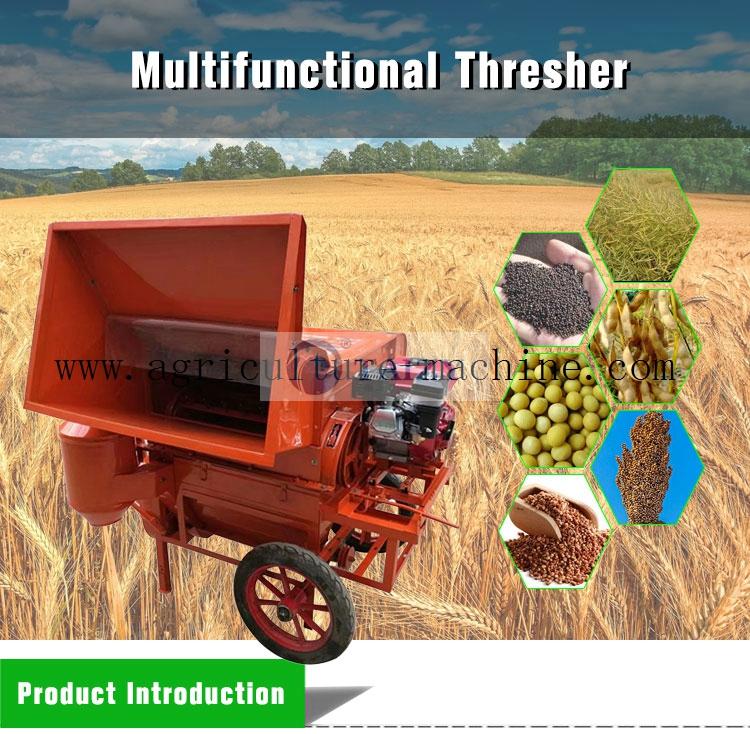 Working principle of wheat thresher machine
When the machine is working, the crops are fed continuously and evenly. The crop is separated from the stalk by friction, extrusion, collision and shaking between the rack on the drum and the screen.after grain is separated from the stalk, and the stalk is blown out by the draught fan. Meanwhile,the kernels comes out from another outlet.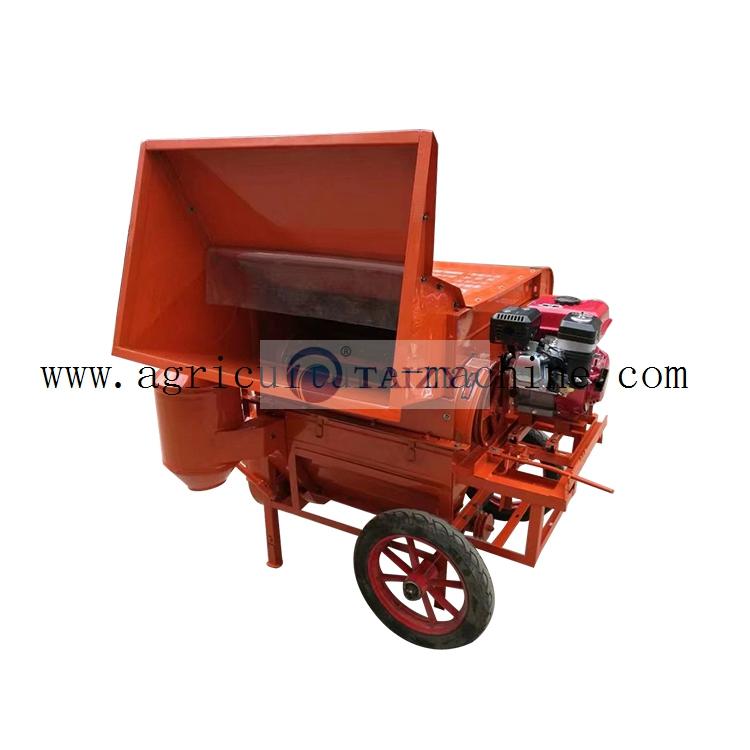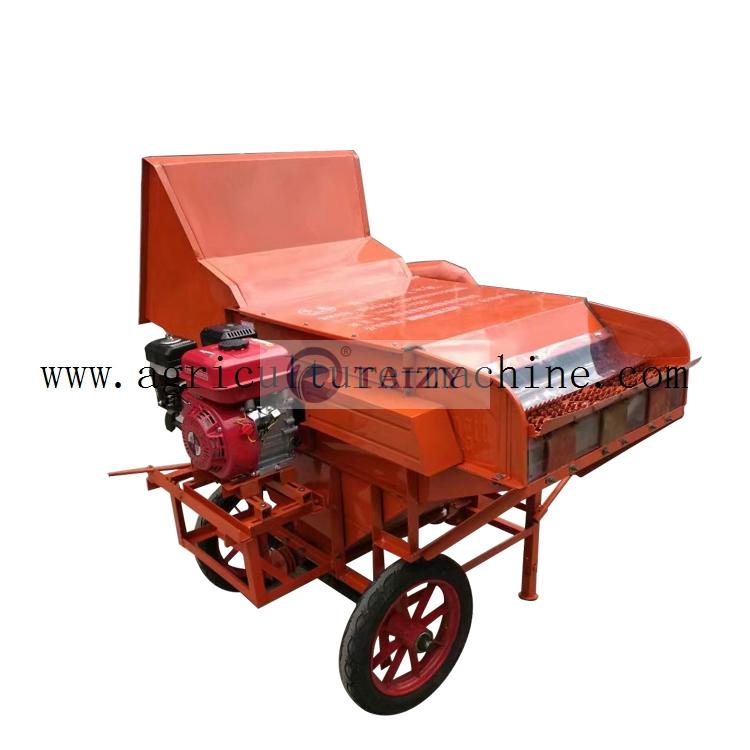 Vulnerable spare parts
Name
Picture
Specification
Triangular belt
A1473
Axle bearing
6009

6204

Chain
12.7/960mm
Application of wheat thresher machine
Compared with other threshers,our thresher has more wider application and can be used for barely, millet, wheat, soybean, sorghum and rapeseed etc. It is necessary to replace a screen fitted for the size of crops
Advantage of wheat thresher machine
1.High cleaning rate.The added fan on the outlet can blow out the impurities twice.which can make final kernels cleaner.
2.Low loss rate. It is less than 1.5% and almost all kernels can be collected
3.High corrosion resistance. It enables machine to bear a long service life
4.Easy to use. Complying with specification,everyone can operate it
5.Convenient movement.With two wheels,thresher machine is easy to move.
6.Multiple functions. Crops such as barely, millet, wheat, soybean, sorghum and rapeseed is suitable for this machine that can be achieved by changing the size of screen.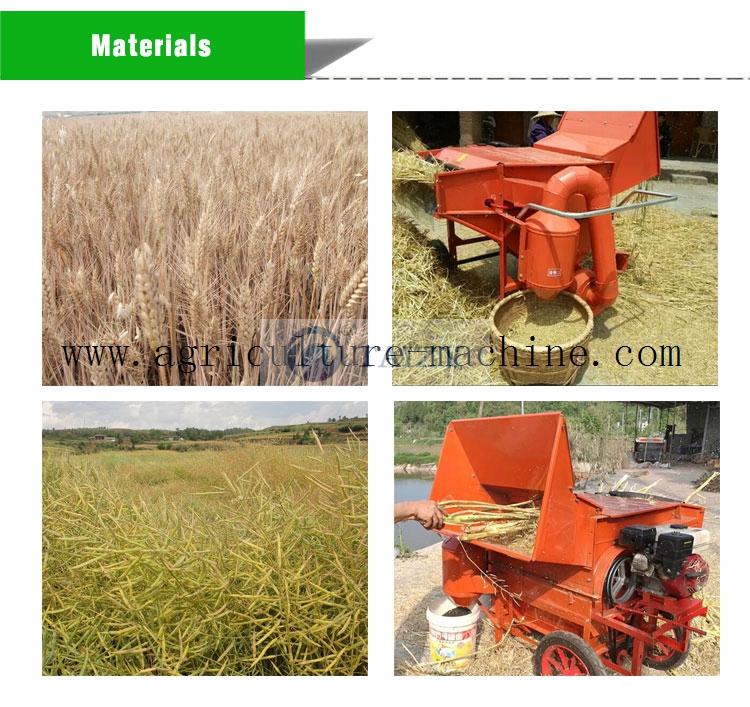 FAQ
1.Are you manufacturer?
Yes, we are. Welcome to visit our factory.
2.Can you change the machine voltage as our request?
Yes, we can.
3.How about your after-sales service?
Our engineer can go outside to install and train your workers
4.Warranty time of your machine?
1 year except for consumable spare parts.
5.How about delivery time of your machine?
Generally it needs 5-15 days for big machines or producing line,and it will be much longer but within our negotiated delivery time.