Taizy sorghum thresher for sale is a mechanical device used to separate the seeds from the shells. The effect of threshing is good and the threshing rate is high. The output can be up to 400kg/h – 1t/h. Our sorghum thresher is very popular and has been sold to many countries, such as Kenya, Serbia, Nigeria, Zambia, Pakistan, Kazakhstan, and Tajikistan.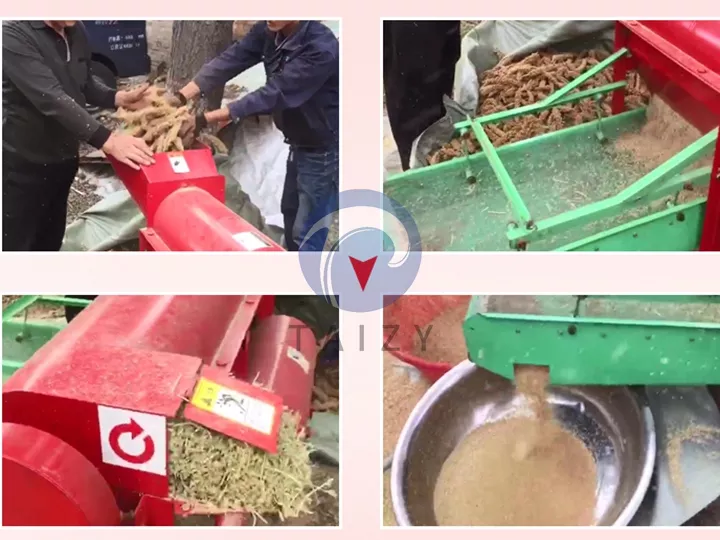 Sorghum Thresher For Sale Application Range
Sorghum threshers are primarily designed to process sorghum grains, but depending on the model and settings, they can often process other grains and seeds of similar size and shape as well. Some of the seed materials that sorghum threshers can process include sorghum, wheat, and rapeseed.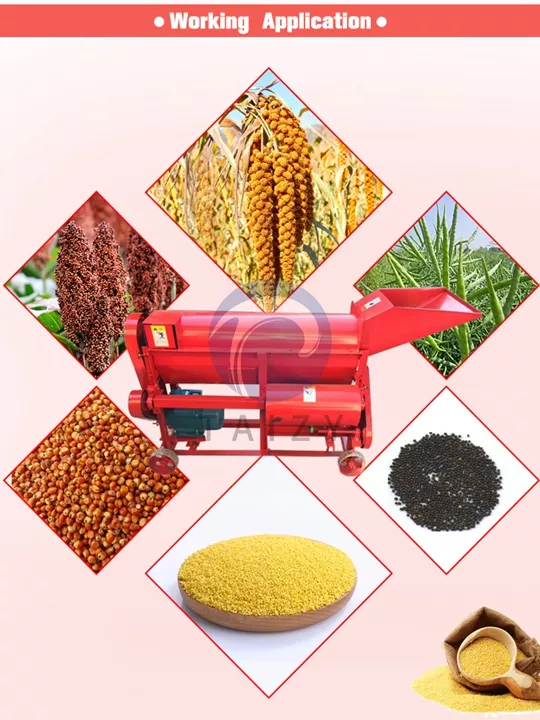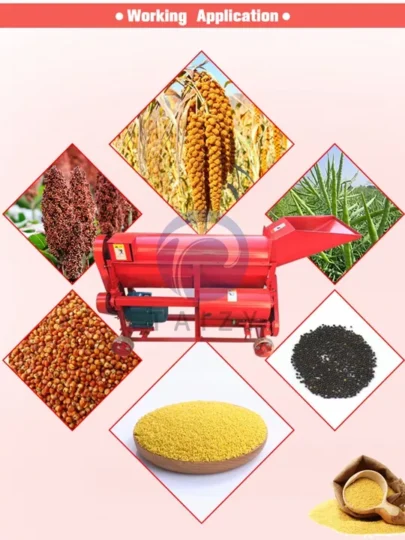 Sorghum Threshing Machine Benefits
High processing efficiency. Greatly improves the efficiency of threshing sorghum, which is hundreds of times the manual.
The performance of the threshing machine is stable. Strong practicality, sorghum is automatically separated, and the dehulling rate has reached 99%.
Wide processing range, high yield. Can be 1-6 ears of grain threshing and clearing and separation.
Simple structure, easy to operate, easy to maintain, and light to move.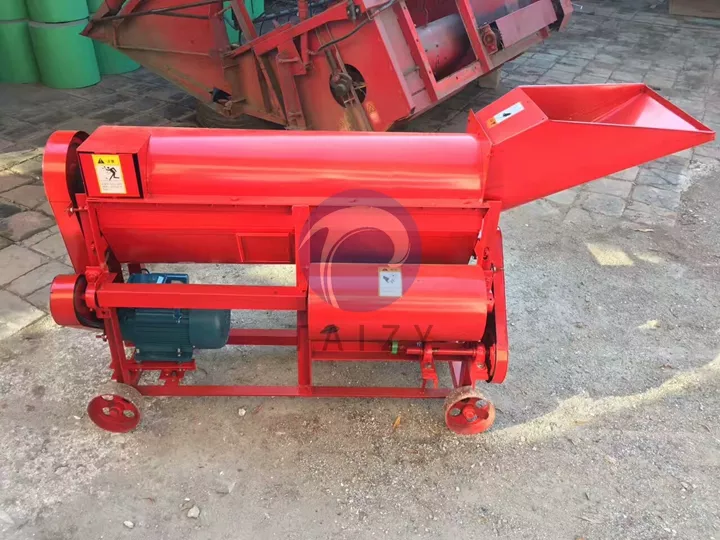 Timely replacement of the corresponding screen is conducive to more efficient work of the machine, and better working effect. About power, our machine can be equipped with a motor and diesel engine. Among them, the diesel engine can be convenient for customers in areas with a lack of electricity.
Besides the sorghum thresher for sale, we also have professional large corn threshing machines, multi-function threshing machines, and so on. For more related machines, please feel free to contact us.