The corn thresher can separate corn kernels from cobs, and the threshing depth is adjustable. It bears high automation, strong performance, simple operation and low energy consumption. Threshed corn kernels are used in food processing plants for fast freezing and canned corn production. Compared with artificial threshing, this corn sheller greatly improves the working efficiency. Our machine adopts exquisite workmanship and mature technology based on the market demand, and it is equipped with novel structure and high practicality. Corn kernels and husks are automatically and completely separated, and the threshing rate is 99%, which is a good helper for most farmers.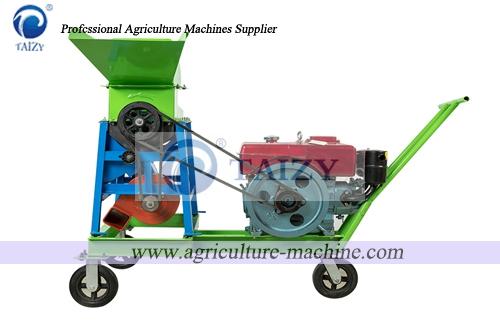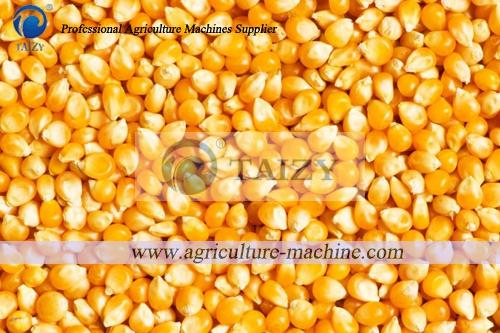 At present,companies that produces corn threshers can be divided into three types:
Firstly, business leaders are concerned with the dynamics of market demand. Enterprises with high-quality management level have large production capacity with annual output exceeding 30,000 sets. These companies are the backbone among the related industries.
Secondly, some enterprises have not optimized themselves in the aspect of management level and production scale, and their sales are decreasing day by day.
Thirdly, some townships or individual enterprises have poor production conditions, low personnel quality and low management level. Although the production capacity of each enterprise is not very strong, such enterprises occupy a considerable share. In recent years, with the changes of market demand, some companies have begun to develop improved new types of corn thresher, which are very popular among users. Our Taizy small corn thresher is very suitable for personal use, especially for farmers who are busy in harvesting season.
when using it, you should pay attention to the following things.
1. The two sprockets do not collide.
2.Belt deviation: adjust the sides of the front hopper.
3. The corn thresher does not work: the clutch is too loose, and you should adjust the lever to tighten the clutch.
4. When working, the corn is fed from the feeding port that is located at the upper part of machine, the corn cob enters the threshing chamber through it. The roller rotates at a high speed to thresh corn, and the corn is separated through the mesh hole. The corn cob and husk are discharged from different outlets. A baffle in the lower part of the feed port prevents corn kernels from splashing on the worker.
5. The efficiency of a large corn thresher depends on the length and diameter of the rotor, and the nails on the rotor are worn parts, so wear should be checked frequently. If a nail is repaired, all nails must be repaired or replaced to ensure the balance of the rotor. The screen is fragile and should be replaced if it is damaged.
6. The corn cob outlet and the grain outlet should not be placed at a same level to prevent the corn cob from mixing with the corn kernels.
7. In order to ensure that the corn is fed smoothly without clogging the drum, the bottom of the hopper should have a certain inclination.