Recently, our walk-behind tractors for sale have become very popular in the international market, this multi-functional agricultural machinery has been successfully exported to a number of countries and has become the right hand of farmers and agricultural producers.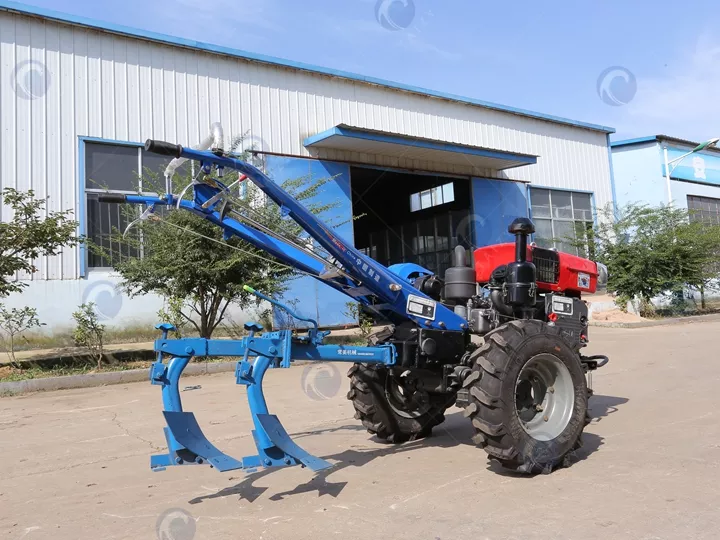 You can learn more detailed information about this two-wheel walking tractor machine like how it works as well as video demonstrations by checking out: Small And Simplicity Walking Tractor.
Benefits of Walk-behind Tractors For Sale
Excellent performance: Equipped with a powerful engine and superior drivetrain, this tractor can easily handle a wide range of agricultural tasks, including plowing, harvesting, transporting, and more.
Versatility: it can run with a variety of farming machines, such as disc plows, rotary tillers, wheat and corn planters, peanut harvesters, lawn mowers, Chinese plows, furrowers, starters, rice and wheat cutters, and more.
Easy maneuverability: The hand-held design is simple and compact, allowing the operator to drive easily and turn flexibly in narrow farm fields.
Walking tractor price: Our hand-held tractor machines not only offer outstanding durability but are also cost-effective, ensuring that they are affordable for farmers.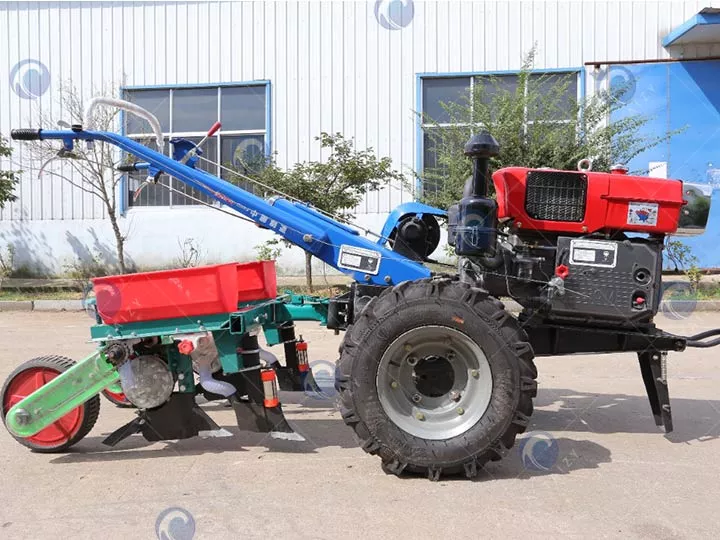 Two-wheel Walking Tractor Parameters
The walk-behind tractors for sale hot models produced by our company are generally available in the following 15 hp/18 hp tractors. You can contact us for more detailed technical data.
| | |
| --- | --- |
| Model | 15HP / 18HP |
| Engine Model | ZS1100 / ZS1105 |
| Cooling Way | Evaporative or condensing |
| Dimensions | 2680×960×1250mm |
| Min. Ground Distance | 185mm |
| Wheelbase | 580-600mm |
| Weight | 350kg |
| Starting Method | hand start / electric start |
Successful Cases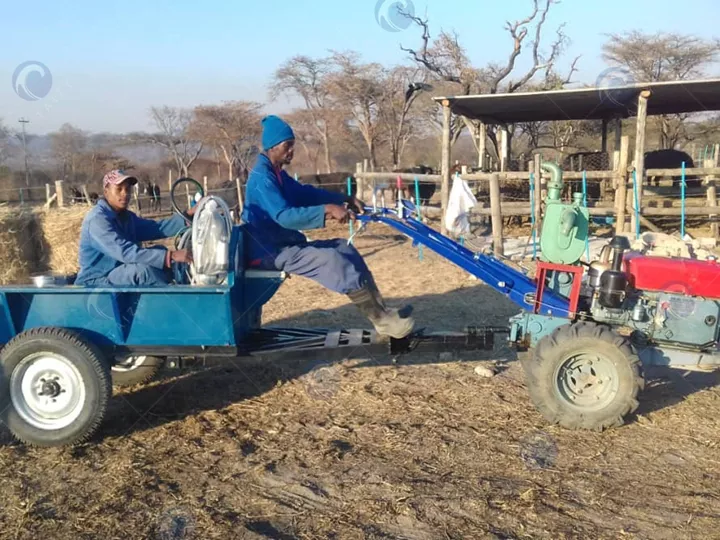 Our walk-behind tractors have been successfully exported to many countries, and most of them are in Africa. The successful countries include Kenya, Ghana, Somalia, Botswana, Lesotho, South Africa, Zimbabwe, Nigeria, Zambia, Mexico, Yemen, five Central Asian countries, Indonesia, the United States of America, the Netherlands, Uganda, Algeria, and so on.