In the middle of Feb 2020, 10 sets of vegetable transplanting machine were packed well and delivered to the United States! It is the third time for this customer to place an order from us, and we have built long time cooperation with him.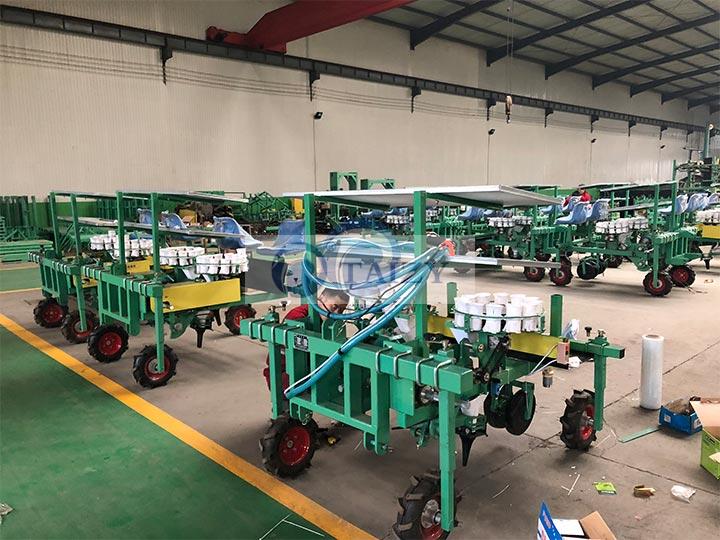 Why buy many sets vegetable transplanting machine?
As we all know, people like to eat fresh vegetables whatever in winter or summer, so the American people do. Thus, transplanting vegetables has a wide market. To seize this opportunity, this customer opens a company mainly engaging in vegetable planting, that's why he buys 10 sets vegetable transplanting machine from us. The fresh vegetables are sold wholesale to dealers.
Before using our transplanting machine, they work at a low speed. His company goes terribly, and the benefit he gets is not ideal. Luckily, our vegetable transplanting machine gives him hope and helps him out of trouble. Since then, the employee he hires is decreasing, for the machine can fully replace the labor force.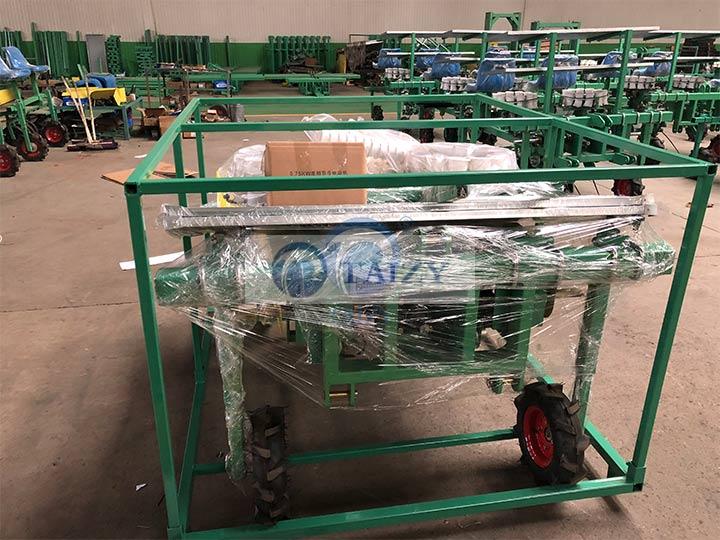 Why does he choose to cooperate with us again and again?
As I mentioned above, he has cooperated with us for three times. Why he always choose us as the primary supplier? The reason is as follows.
First, we have different rows of vegetable transplanter machine, he can choose at will.
Second, compared with other transplanting machine suppliers, we can provide him professional solutions such as how to install the machine, how to handle the malfunctions and how long he can make profits, etc.
Third, our vegetable transplanter bears stable performance and high capacity, and it has a long service life.
Finally, we have built a comprehensive after-sale service, and we can arrange engineers to help customers with installation at any time.