We received the inquiry about the corn planter machine at the 14th, Feb. After talking with our sales manager, we knew that he has 80-hectare farmland to plant corn and an 85hp tractor. Now he needs one set 4-row corn planter machine and one set 8-row corn planter machine.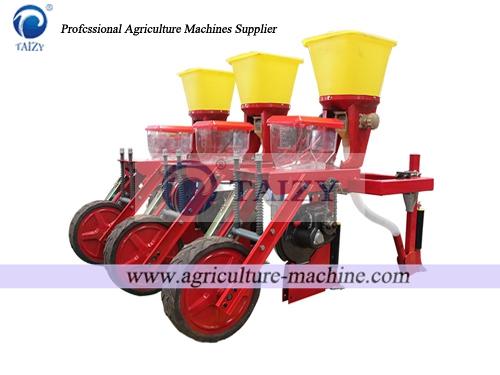 Our corn planting machine is very popular in the United States
Honestly, we have sold many sets of corn planting machine to the United States before, and our customers all give us positive feedback about the perfect performance of our machine.
This customer said that he was going to buy many machines from China this time, and we just needed to deliver corn planting machine to the people he appointed. He informed us of other details after negotiating with his partner.
This customer paid full payment
At 5th, March, we received his full payment, and he hoped that we could deliver the machine as soon as possible. Now, we are packing maize planter carefully for him, and we wish to build long time cooperation with him.
By the way, do you know why he chooses us among many maize planting machine suppliers?
Let me tell you our advantage compared with others
Why to believe Taizy corn planting machine?
We have different rows of corn planter, from 1 row to 8 rows, and you have many options.
The row spacing and planting space are adjustable, and you can adjust them on the basis of your land.
Our maize planting machine is equipped with high quality, and it can be used for a long time. In addition, our warranty time is 1 year, and we can fully support no matter what problem you have within this period.
If you have corn filed, and never hesitate to contact us to know more details about the corn planter machine.