Maize planting machine is agricultural equipment that is used in many countries. It has made an important contribution to corn production. There are many precautions in the process of using corn planter, and you shall know it so as to ensure a reasonable operation.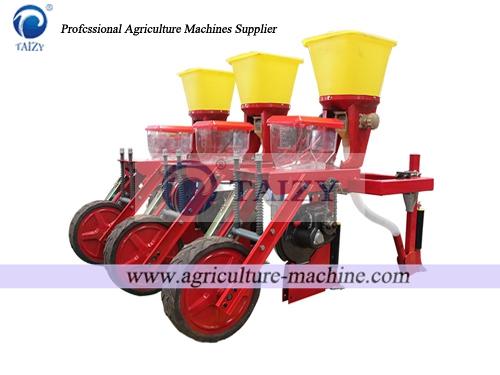 A growing number of people use maize planting machine
In recent years, rural economy has tended to develop in a stable and high-quality manner. The emergence of agricultural machinery cooperatives and the increase of farmers' awareness push forward the development of corn planting machines. Actually, maize planting machine greatly improves the working efficiency.
Corn seeder can complete ditching, fertilization and soil cover while sowing. However, since there are many precautions in the use and maintenance of the corn planter, the user must raise awareness to ensure the working ability and service life of the machine.
Safety inspection of key components before work
Before working, you should check whether add the lubricating oil on important parts such as the transmission box
For chain drive, apply enough engine oil.
The gearbox should be greased, and pay attention to whether the chain drive and belt drive tensioner are appropriate.
Fastening bolts, screws, cotter pins and other fixing parts should be checked for their reliability. If they are loose or damaged, you should replace them in time.
Carefully check the tire pressure, whether there is a lack of air or has high air pressure. If the tire pressure is abnormal, you should inflate or deflate in time so as to ensure the stability and precision of the corn planting machine.
All in all, it is important for you to know the above knowledge, only by this way can the yield of corn will be high!