June, a harvesting season for wheat, we conducted a wheat threshing test in factory yesterday. It is a new design multifunctional thresher machine with very big size, and has higher capacity compared with the traditional one.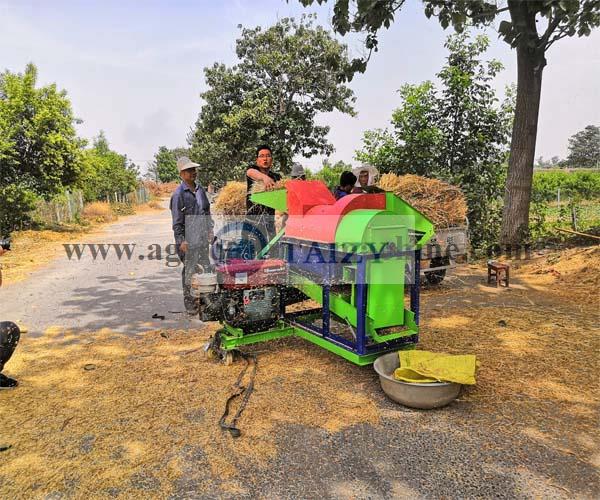 Farmers firstly harvest wheat from field and collect them into a car. One is to put the wheat into inlet, and the other uses shovel to clean the straw away.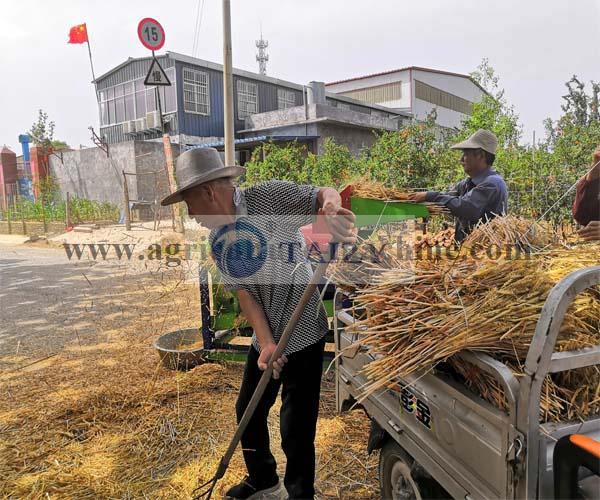 During operation, wheat threshing machine is equipped with diesel engine. In addition, it also can match with gasoline engine and motor. The following is the threshing site.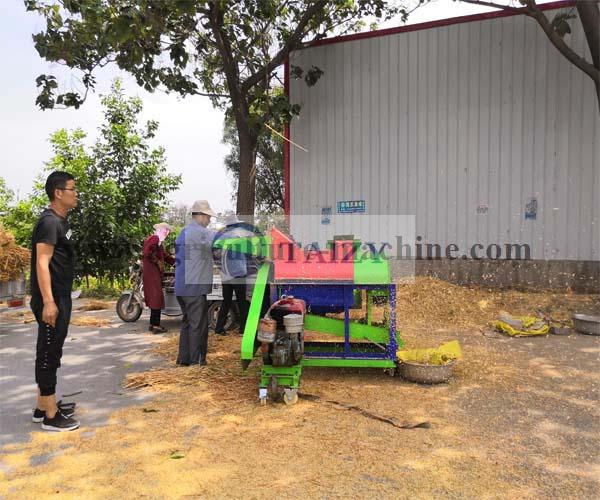 Firstly, operator places wheat into the feeding hopper, and rollers constantly thresh the wheat after they are conveyed into the threshing chamber. Strong wind from draught fan blows out wheat straw away, and clean kernels will be discharged from another outlet.
As the picture shown, you can see the wheat straw clearly.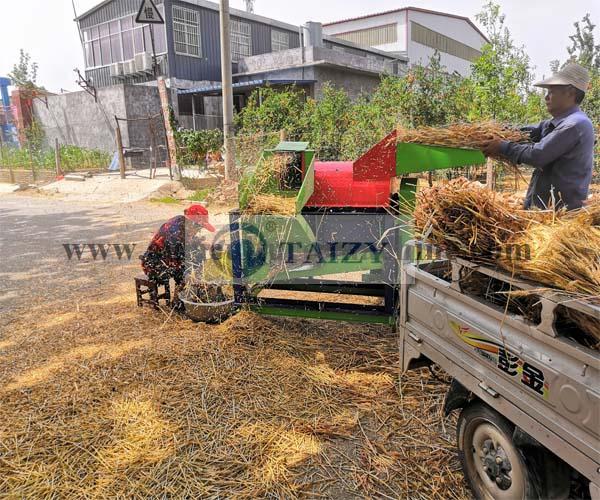 You can place a bag at the exit of outlet to collect kernels as well.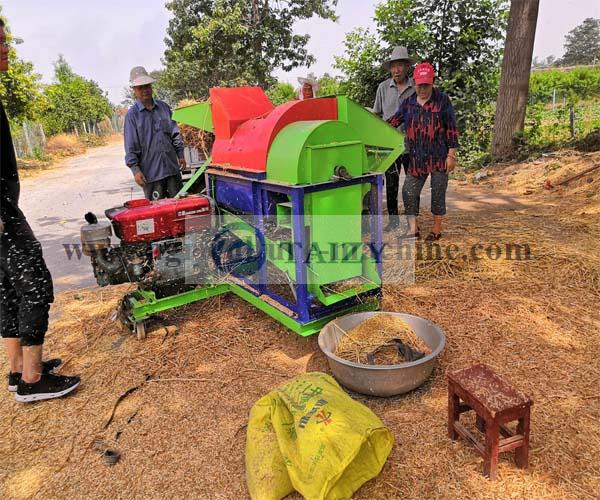 The long bag that links with draught fan is used to gather impurities.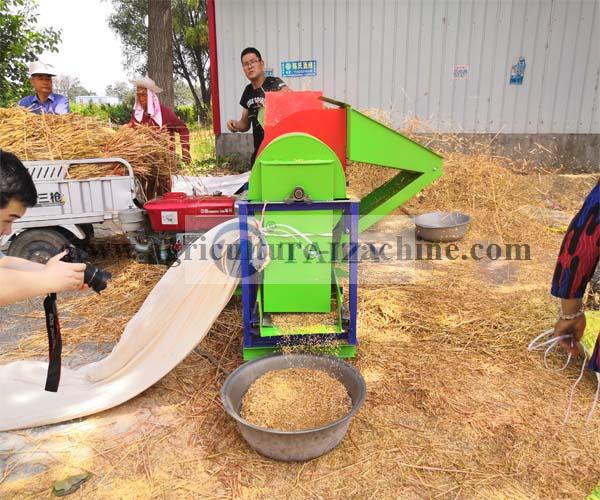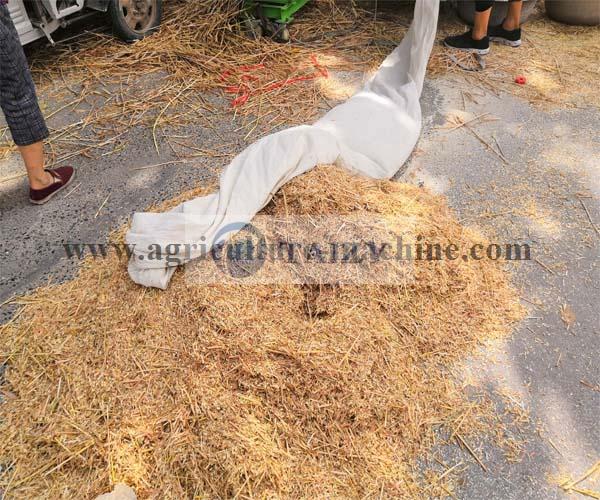 Very clean wheat kernels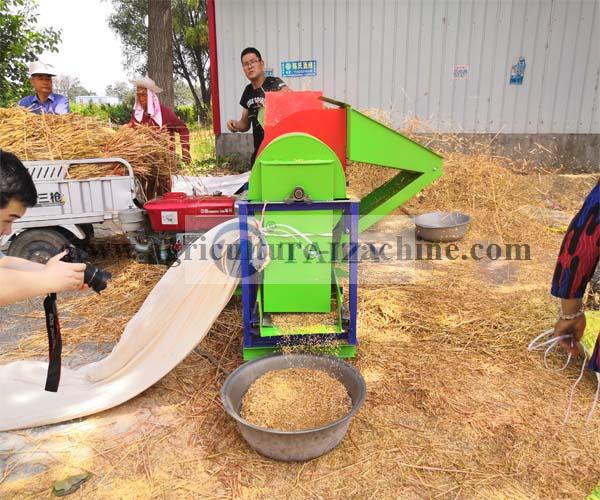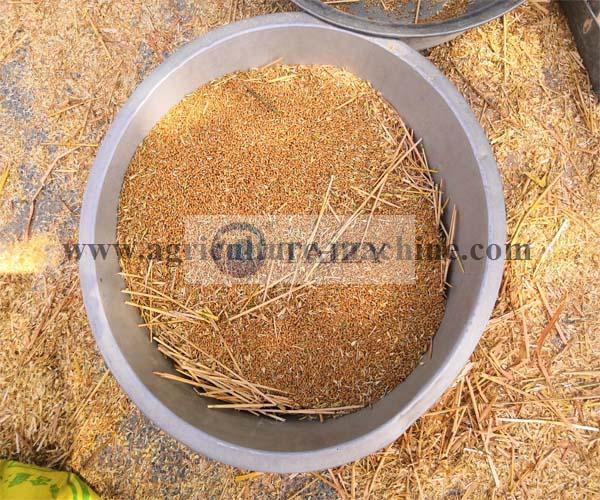 They are pouring the threshed wheat into bag.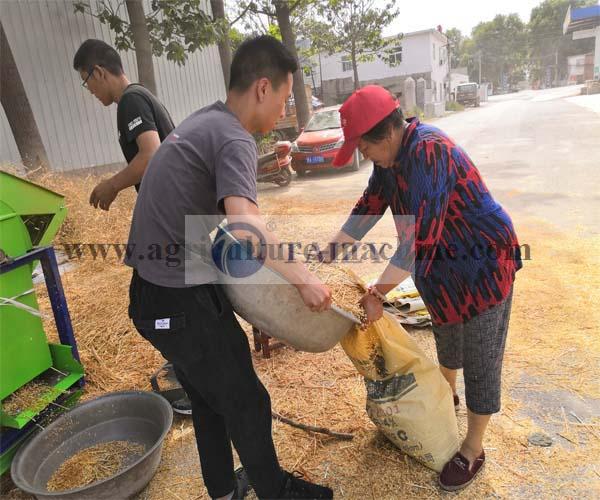 Now, let's see the technical parameter of this threshing wheat machine
Packing size
1400*630*1200mm
Overall size
1800*1300*1500mm
Weight
200kg
Capacity
Wheat:1.2t/h

Corn:5t/h

Power
5.5kw-7.5kw motor, 12-15hp diesel engine
Raw material
Sorghum, millet, beans, corn, wheat
As the chart showed, this wheat thresher machine boasts high capacity and multipurpose functions, and can be equipped with different engines.
Until now, we have two types of this machine, and they look same, but capacity is different. The following is the parameter of the smaller one.
| | |
| --- | --- |
| Model | MT-860 |
| Power | 2.2kw motor, gasoline engine, and diesel engine |
| Capacity | 1-1.5t/h |
| Weight | 112kg |
| Size | 1150*860*1160mm |
You can choose the second one if you need smaller capacity.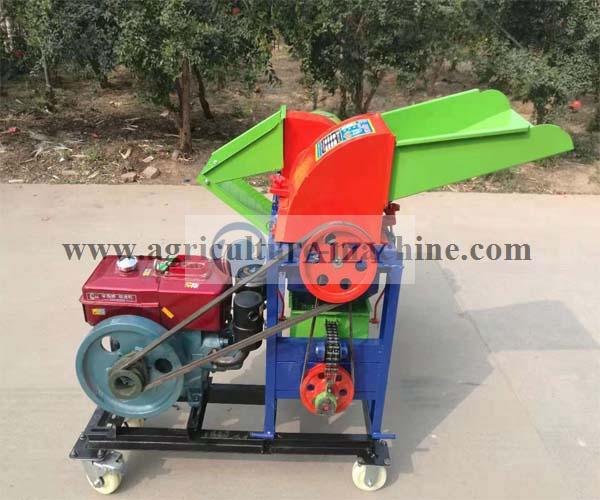 In the recent years, we have delivered a growing number of this wheat threshing machine to African market where farmers are in great need of it, for it really can help them to improve the working efficiency and reduce labor intensity.
For more details, please send inquiry to us, and we are very happy to serve you!