Food is the paramount necessity of the people, so agricultural machines play an important role in its development. To be honest, our agricultural machines are very famous all over the world, especially in African market and we export enormous machines every month.
1. 10 sets pumpkin or watermelon seed extractor machine-Manila.
The spare parts of pumpkin seed harvester machine: long roller, frame, wheel, mainly applying to extract seeds inside watermelon or pumpkin. The final seeds are clean and the extracting rate is very good! 500kg seeds can be extracted per hour.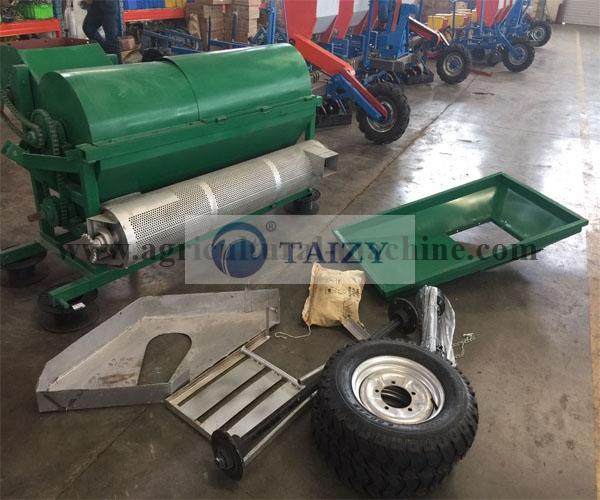 Machine is packed by a big box.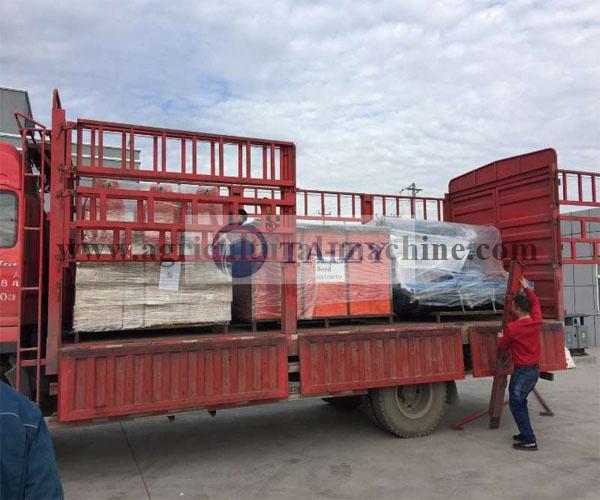 Technical parameter of pumpkin seed extract
| | |
| --- | --- |
| Name | Watermelon and Pumpkin Seeds Harvester |
| Model | 5TZ-500 |
| Weight | 400kg |
| Working speed | 4-6km/h |
| Capacity | ≥500 kg/h wet pumpkin seeds |
| Material container | 1.288m3 |
| Cleaning rate | ≥85% |
| Breaking rate | ≤5% |
| Min power | 30hp |
| Max power | 50hp |
| Connect way | three point linkage |
| R.P.M | 540 |
2.10 sets small-size peanut sheller machine- Haiti
If you plant peanut, you will never regret to buy such a peanut sheller machine because it really can meet you demand. High shelling rate and cleaning rate, intact peanut kernels, excellent working efficiency, all those factors make it popular in the African market.
The following picture can vividly show its good shelling effect, and there are no any peanut shells in the bowl, what you can see is just clean peanut kernels.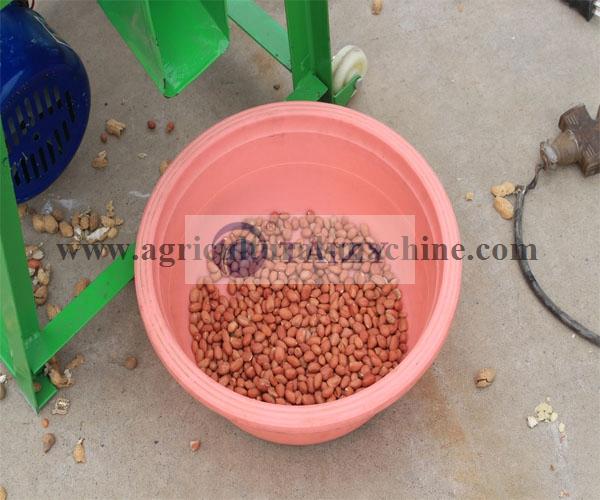 Machines were packed by our workers who carefully checked every detail to ensure safe delivery.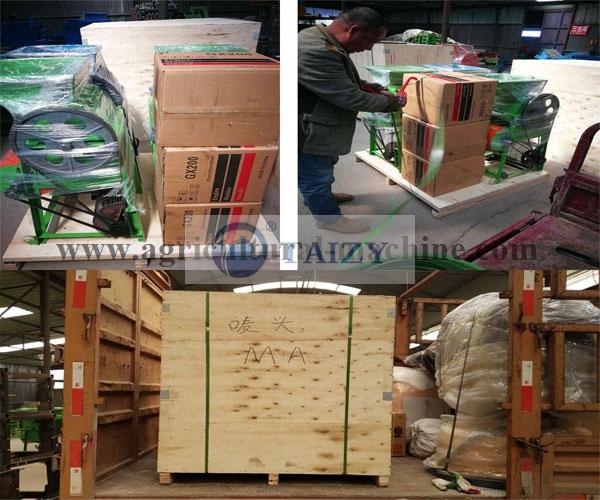 3. 10 sets 2 row rice transplanter- Ame

rica
It is a hand-operated 2 row rice transplanter machine. If you do not want to spend too much money to buy a rice transplanter, this machine with rather low price is your best choice. It approximately can transplant 120pcs seedlings per minute, so its capacity is good as a manual-operation machine.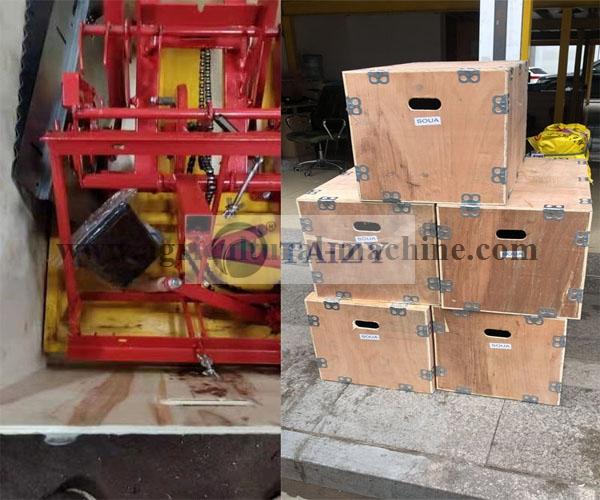 Now our customer from America has received 10 sets rice transplanting machines, and we hope these machines can really help him improve working efficiency.
| | |
| --- | --- |
| Name | Rice transplanter machine |
| Model |  CY-2 |
| Rows | 2 rows |
| Type |  Manual |
| Row distance |  250mm, can't adjusted |
| Max planting frequency |  1 20pcs/min |
| Max planting depth |  65mm |
| Size | 600* 700** 800mm |
| Weight | 20kg |
| 20GP | 190sets |
4. 2 sets Almond cracker and separator machine-Serbia
How to crack almond, peach, palm and walnut and then get clean kernels? Which confuses us all the time. Luckily, our company designs a new type of machine to solve this problem by constant research and investigation over the past years.
Cracker machine can break the shells of nuts and separator machine is able to fully separate the shells and kernels. Therefore, it is better to buy two machines at the same time.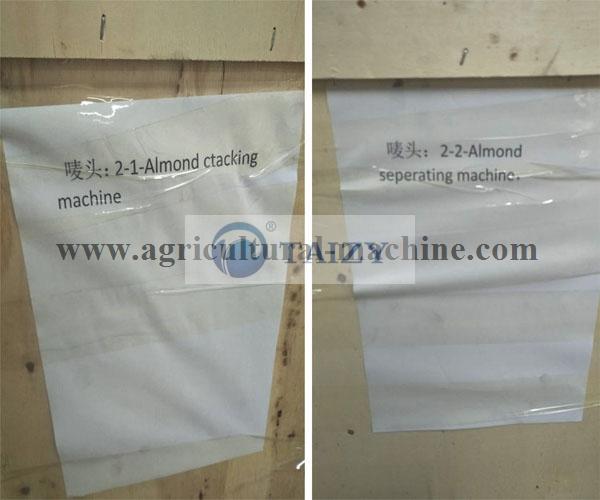 5. 5 sets beans peeling machine- Canada
As we all know, there is a thin layer around the beans, but how to peel such a layer? Beans peeling machine can make it without damaging the beans itself. Most important, the peeled beans still can keep original nutrition.
5 sets beans peeling machine were delivered to Canada last month, and the following pictures are the packing details.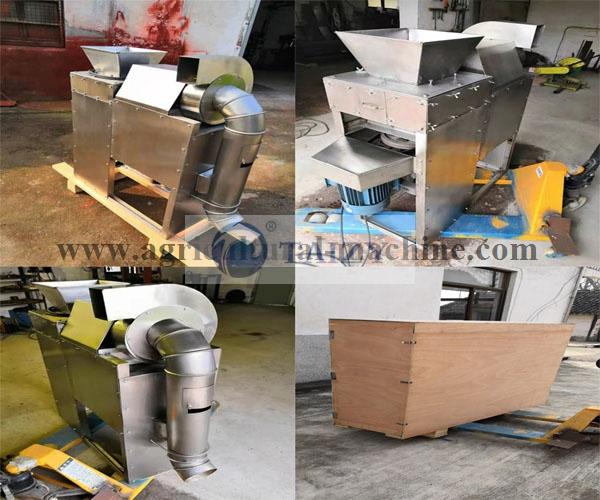 We deliver agricultural machines to different countries every month, please contact us to know more if you are interested in any machine!