Rice, a common food, is important in our life, to be frankly, we can not eat well without rice. But how to process paddy into white rice? Actually,it is very easy to do, and you just need one machine-rice milling machine.
Until now, we have designed many types of rice huller machine including big size and small size, but the most popular models is SB series of rice huller and combined rice milling plant.
As for SB series of machine, it looks similarly and has four models, that is, SB-05, SB-10, SB-30, SB-50, and the following is the technical parameter.
| | | | | |
| --- | --- | --- | --- | --- |
| Model | SB-05D | SB-10D | SB-30D | SB-50D |
| Power | 10hp /5.5 KW | 15hp /11KW |     18hp /15 KW | 30hp /22KW |
| Capacity | 400-600kg/h | 700-1000kg/h |    1100-1500kg/h | 1800-2300kg/h |
| Net weight | 130kg | 230kg |      270kg | 530kg |
| Gross weight | 160kg |  285kg |      300kg | 580kg |
| Overall size | 860*692*1290mm | 760*730*1735mm | 1070*760*1760mm | 2400*1080*2080mm |
| Loading QTY/20GP | 27 sets | 24sets | 18sets | 12sets |
This types of hulling rice machine bears high working efficiency and the highest capacity can reach 2.3t/h that is suitable for the farmers who have a big paddy field.
The capacity of SB-05D is 400-600kg/h, which is fit for individual  use.
The proficient advantage of them is that all models boast high milling rate and final rice is brightly white without any broken rice.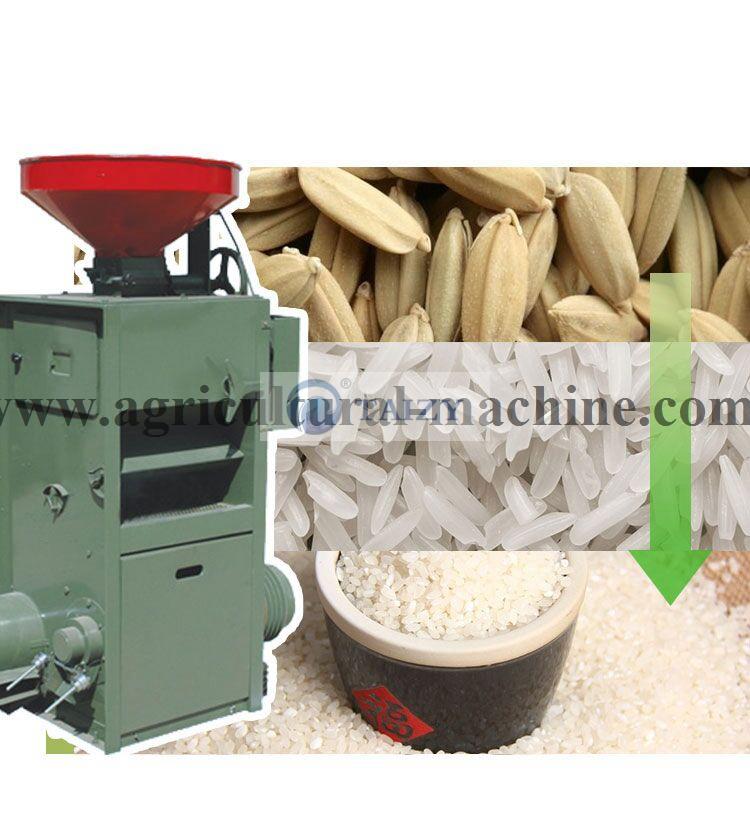 The other one is combined rice milling plant. Compared with the first type, the rice processed by it has fewer impurities and higher quality, widely applying to the rice processing industry.
It is composed of 9 parts, of which 3.rice destoner machine can fully remove the stone inside rice, improving the cleaning rate. Screening machine at the side of it is able to crush the rice husk that can be used to feed animal. Most important, grader and sorter part plays an essential role to select rice with high quality. All in all, this is a kind of rice milling production line.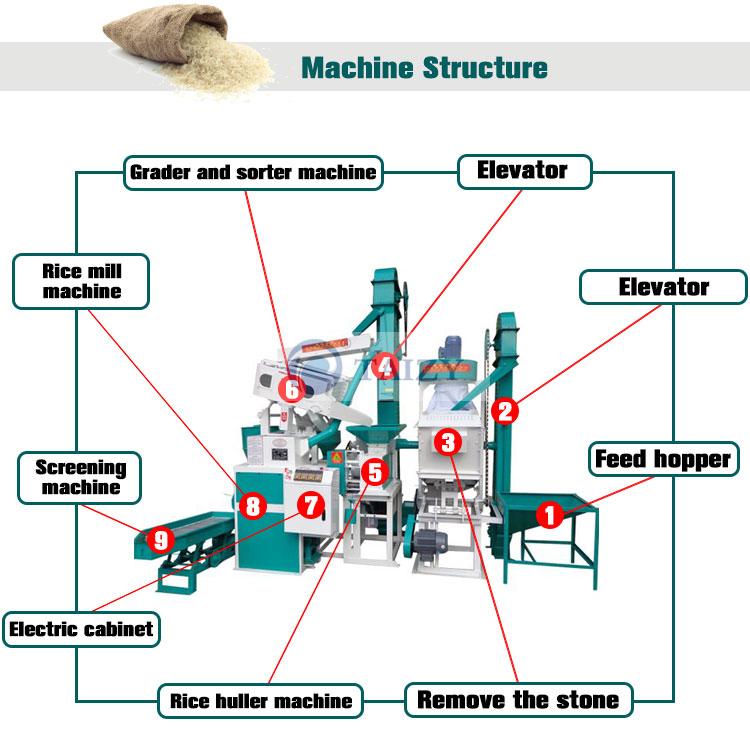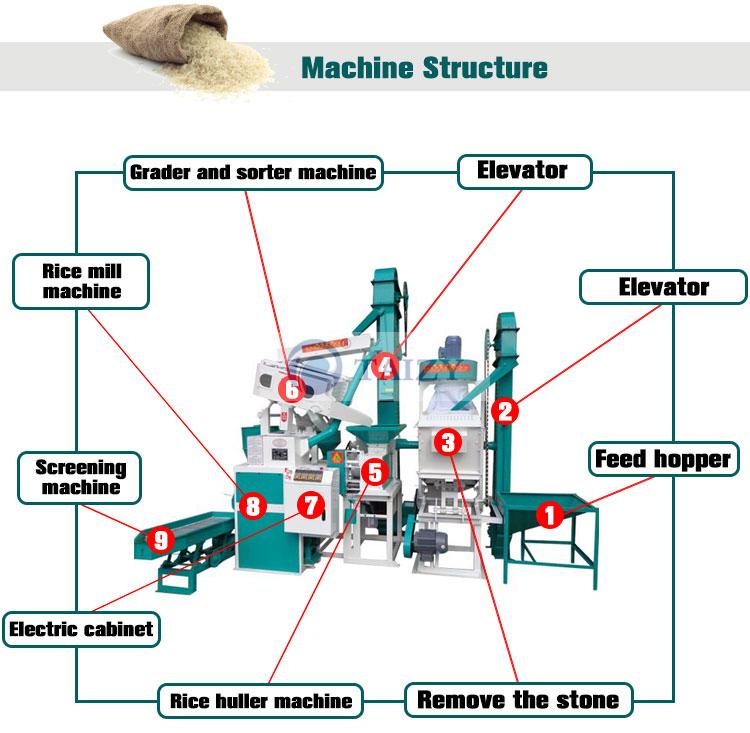 For more details about rice hulling machine, please never hesitate to send us an inquiry, wish you have a nice day!