Rice mill machine / rice huller / rice milling machine
Rice mill machine / rice huller / rice milling machine
The rice mill machine is used for paddy rice processing. It is composed of a feeding hopper, paddy husking unit, separating unit for brown rice and chaff, milling unit and air-jet blower, etc. We have 4 types of SB series rice mill machine,that is,SB-05,SB-10,SB-30,SB-50. Different types have different capacities and you can choose the proper one according to your requirement.
https://www.youtube.com/embed/hUoRDbPM0K4
(rice mill video)
The SB-30 combined rice mill is comprehensive equipment for rice processing. The rice is put into the machine through the vibrating screen and the magnet device. Under the function of the rubber roller, suction, wind selection, the shell is removed from the rice that will be polished to be white later. The husk and other impurities such as chaff are blown out. Finally, white rice is discharged. Rice huller is equipped with a comprehensive layout, reasonable design, compact structure, simple and reliable operation, and low noise. The white rice milling precision can reach the standard. With low power consumption and high work efficiency, it is a new generation of combined rice miller machines.
Parameter of Rice milling machine
| | | | | |
| --- | --- | --- | --- | --- |
| Model | SB-05D | SB-10D | SB-30D | SB-50D |
| Power | 10hp /5.5 KW | 15hp /11KW | 18hp /15 KW | 30hp /22KW |
| Capacity | 400-600kg/h | 700-1000kg/h | 1100-1500kg/h | 1800-2300kg/h |
| Net weight | 130kg | 230kg | 270kg | 530kg |
| Gross weight | 160kg | 285kg | 300kg | 580kg |
| Overall size | 860*692*1290mm | 760*730*1735mm | 1070*760*1760mm | 2400*1080*2080mm |
| Loading QTY/20GP | 27 sets | 24sets | 18sets | 12sets |
working principle of Rice milling machine
Paddy first goes into the machine through a vibrating sieve and magnet device and then passes the rubber roller for hulling. After air blowing and air jetting to the milling room, the rice milling machine can finish the process of cleaning, husking, air blowing selecting, milling, and polishing in succession. The husk, chaff, broken rice, and white rice are pushed out of the machine respectively. It is better to put a container under the outlet to collect rice.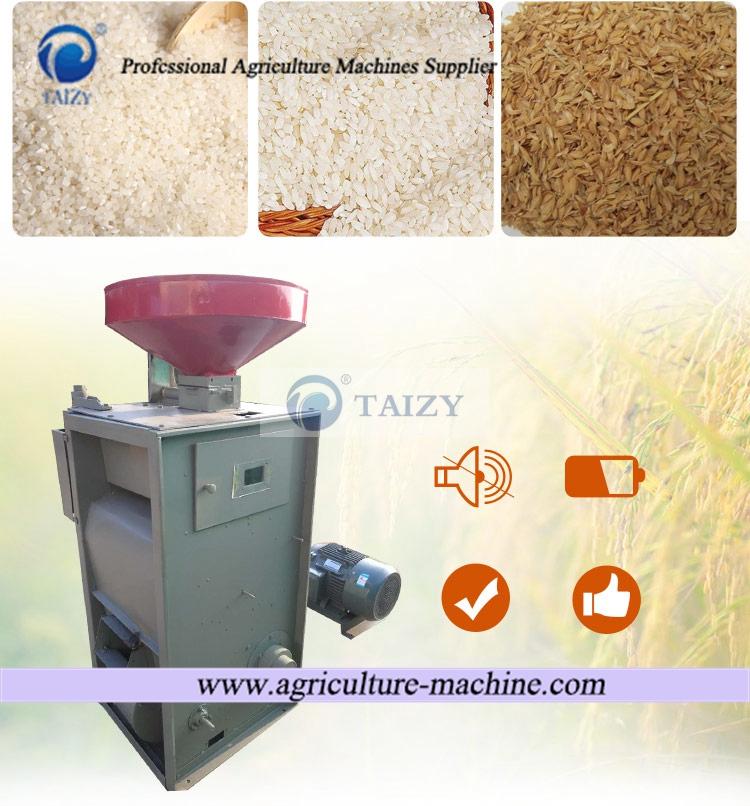 Rice mills machines advantage
Rice mill machinery is equipped with a rational layout, compact structure, and little noise in operation.
Rice processing machine is light and easy to operate with less power consumption and high productivity
Rice mill machinery can produce white rice with high purity that meets the national standard, and with less chaff containing and broken rice, so it is a very good paddy rice processing machine for the countryside.
High capacity. The biggest capacity of this series is 2.3t/h, which can reduce labor time.
Low breakage rate(3%). Almost all rice can keep intact.
Rice mill machinery not only can mill rice but polish them, so the final rice is bright and white.
Different models have different capacities, so you choose the proper one based on your real situation.
the prospect of a rice milling machine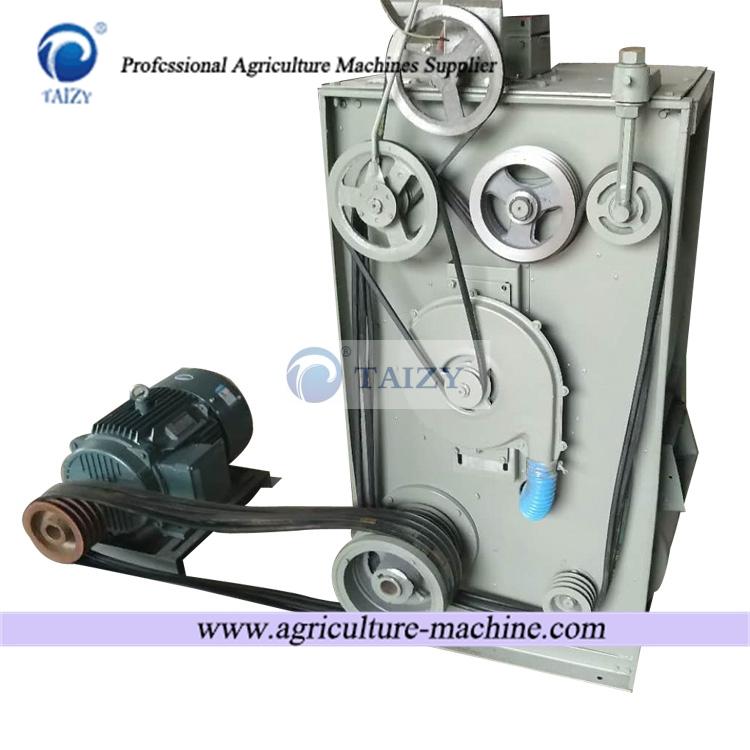 The prospect of Rice milling machine
The price of rice on the market is diverse, what is the difference between these rice?
New rice: New rice refers to the rice harvested this year, and has been shelled and polished in a short time. The biggest feature of new rice is that it has a fragrance with great taste. The soup with new rice is full of aroma, and the fresh rice steamed is sticky and chewy.
Old rice: it is rice that has been stored for many years, and its taste is not good due to the influence of temperature, humidity, and other factors. The nutrition of old rice is worse than the new rice as well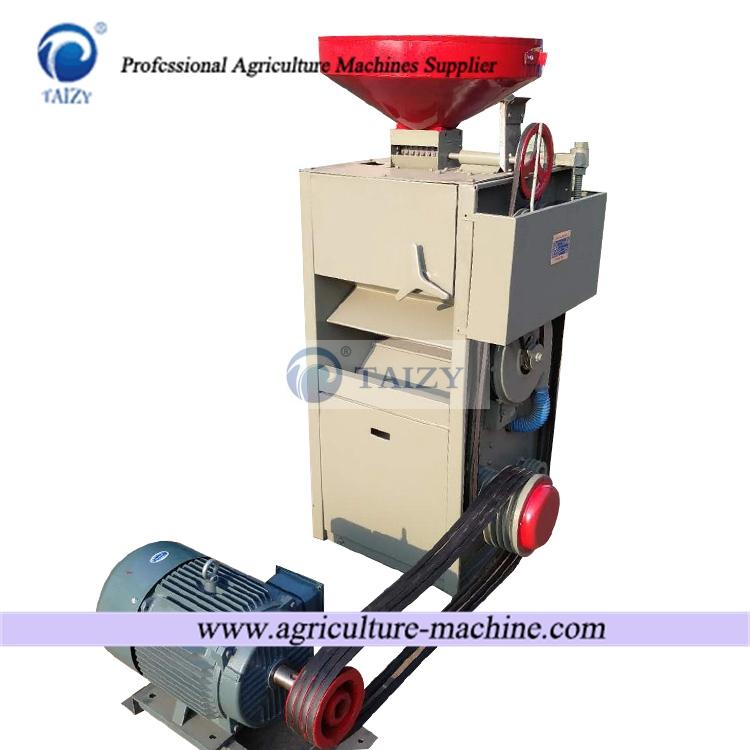 There are still many differences between the new rice and old rice. The cheap rice in the supermarket is blended with old rice. Generally, people can not find that difference, which is harmful to our health. Taizy SB series of rice milling machines are small and exquisite and have competitive prices for individuals or the food industry. You will not regret it if you want to buy such a machine for home or commercial use.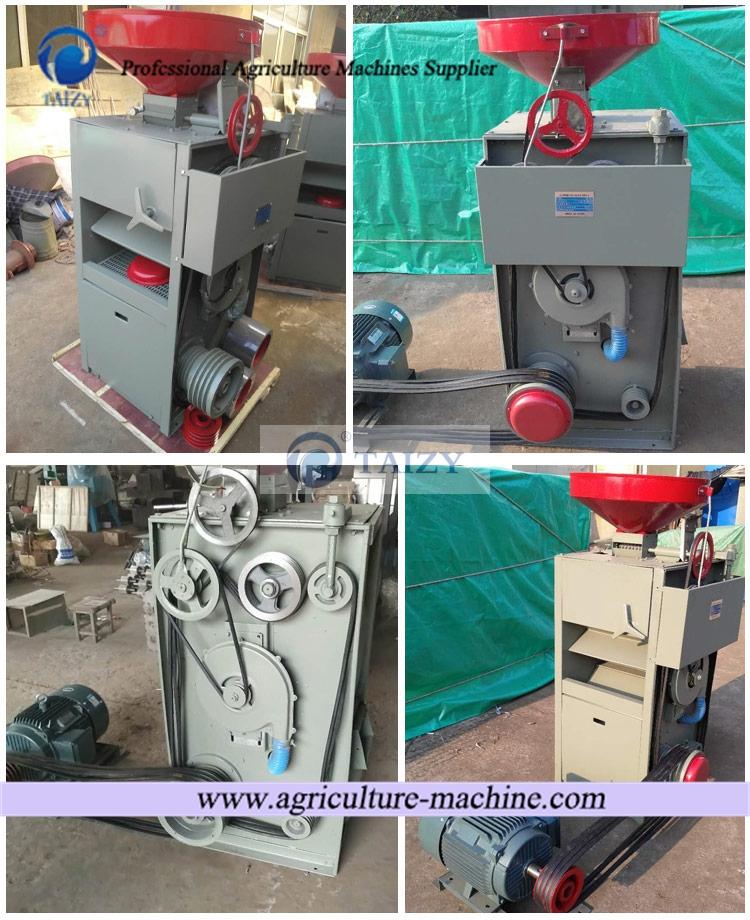 How to use a rice mill machine?
Wiring requirements: The rice milling machine cannot be shared with the original lighting circuit. It must be connected directly from the main power switch with copper wire or aluminum wire of 4 square millimeters or more. It is not allowed to use the plug and is recommended to use the 10A or more knife switch.
Operation method: Before starting the rice milling machine, operators carefully check whether the fasteners in all parts are loose, and open the cover to check whether the roller gap is correct.
The operator should turn on the switch and then make the machine idle for 1-3 minutes. Users can use the machine if everything is normal. When opening the plug, the user should be slow in order to gradually increases the load, otherwise, it will cause a blockage.
The user should close the feeding port firstly, and stop the machine before the milling part finished all the process.
If you want a higher capacity rice milling plant machine, please open the following link to view 10t combined rice miller with big size.

The successful case of rice mill machine
This week, we sold 5 sets of rice mill machinery to South Africa, and this customer is a dealer who wants to sell them to the local farmers. Considering the first cooperation, he just bought 5 sets as a trial order, and he will buy more if the machines run well. We are confident that he will place orders from us again, for the quality of our machines are very good, and we look forward to the next cooperation.
FAQ
1. What is the difference between the 4 types of rice mill machinery?
Their capacities are different, so they match with different engines.
2. Does the final rice contain some broken rice?
The broken rate is less than 1%.
3. What are the vulnerable spare parts?
Rubber roller, conveying head, hexagonal screen, rice roller, fan blade, fan outlet liner