The First Reason Is the Finished Product of the Corn Grinding Machine-Corn Grits Are Loved by People All over the World.
Corn grits are rich in nutrients. In the United States and some other developed countries, corn has been listed as the first healthy food in cereals, and is called the "golden crop." Studies have found that corn contains a large amount of lecithin, linoleic acid, grain alcohol, vitamin E, cellulose, etc., which have various health care effects such as lowering blood pressure, lowering blood lipids, anti-arteriosclerosis, preventing intestinal cancer, beauty and beauty, and delaying aging. It is also a suitable product for people with diabetes.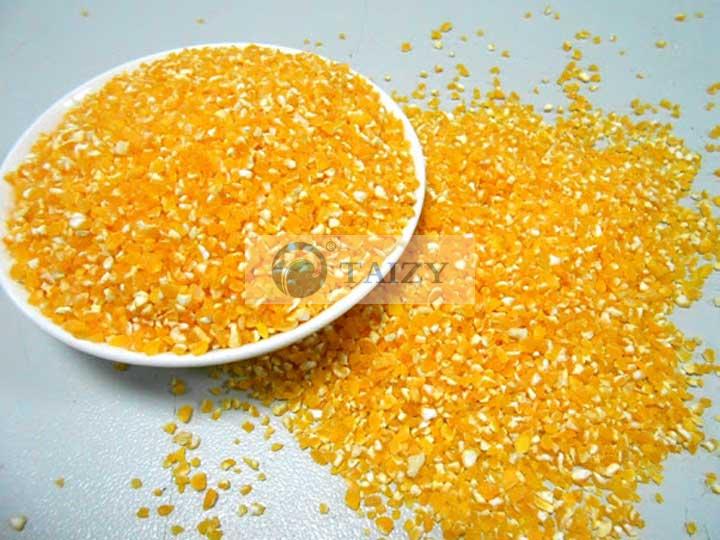 The Second Reason Is That the Versatility of the Corn Grits Machine Is very Popular Among Users.
The corn grinding mill machine can complete cleaning, peeling, germ removal, root removal, black navel removal, crushing, grit removal, grading, polishing, and selection of corn at one time. This equipment is widely used in personal processing, processing with supplied materials and large-scale feed, corn flour, corn grits, and corn cob processing plants. This machine can process corn grits and corn grains of different specifications and different meshes, which can fully meet the different needs of customers. While peeling, combined with winnowing to separate kernel and seed peel, the broken rate is greatly reduced, and the quality and yield of peeling are more effectively improved. This grinding machine is a piece of dispensable equipment in corn-growing areas.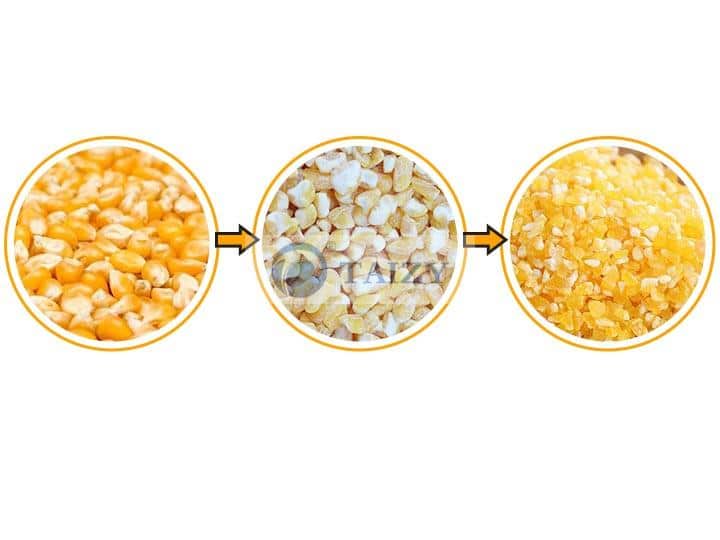 The Third Reason Is That the Corn Maize Mill Machine Has a Wide Range of Applications and Is well Received by the Market.
Corn peeling and grits making machine is suitable for wheat peeling and flour milling, rice milling, sorghum peeling, and flour milling;
The corn crusher machine is suitable for small grain processing plants (mills) to peel, grits (ballast), and flour milling of corn, wheat, sorghum, and other grains.
sweet corn grits also can get by using the corn grinding mill machine.
Dry peeling technology saves effort and time. The removal rate is as high as 98%. The peeling and polishing integrated design.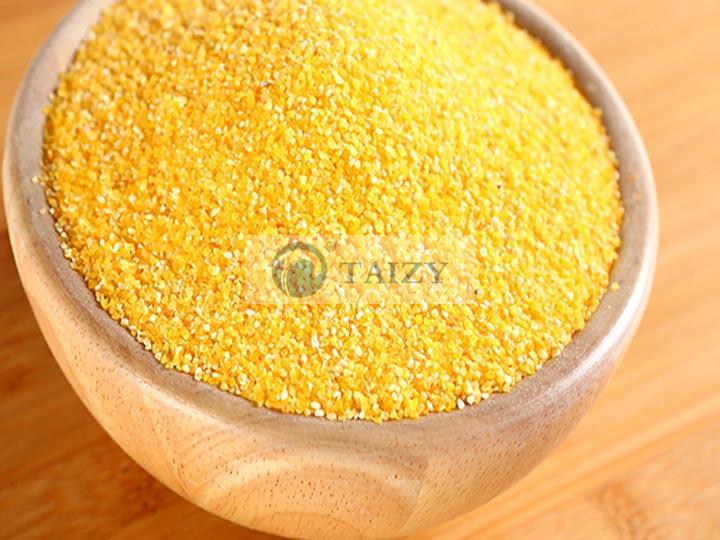 How to Clean up such a Popular Corn Flour Grinding Machine?
The cleaning process is one of the necessary processes that cannot be ignored for the corn peeling and grits grinding machine. The cleaning of the corn grinding machine has a great influence on its processing effect. If the cleaning work of the corn peeling and grits making machine cannot be guaranteed, not only the product quality of the corn peeling and grits making will be affected, but also the corn peeling and grits grinding machine will be damaged. Regular sterilization is an important part of the cleaning work of the corn peeling machine.
Corn raw materials will carry a lot of bacteria. If it is not cleaned up, a lot of bacteria will be left, which will affect the health of the diet.
Bacteria may also exist on the tools for cleaning the corn grit machine. If it is not cleaned, it will also affect the processing quality.
Discharging wastewater also needs to do a good job of sterilization, so as to ensure the recycling of wastewater.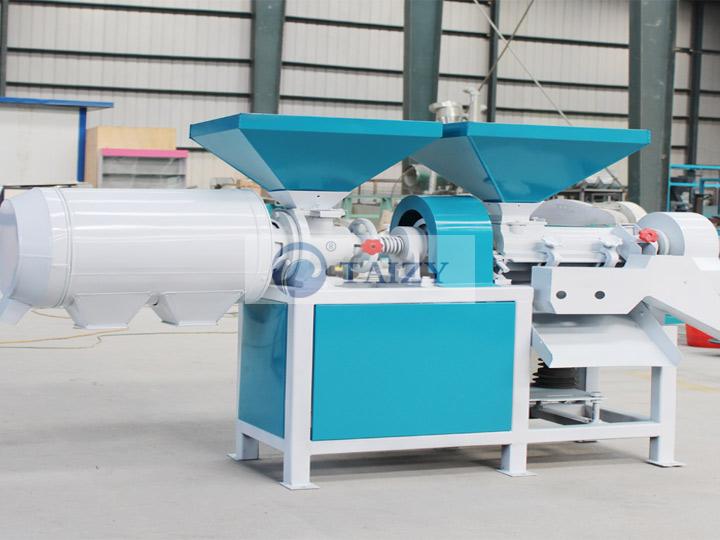 The main products of Taizy Agricultural Machinery Equipment Co., Ltd. include rice milling machine, corn processing equipment, corn thresher, rice milling unit, multi-function grain thresher, soybean peeling machine, bean processing equipment, and other grain processing equipment. If you are interested in agricultural machinery, please contact us on time.