The Peruvian customer bought 20 corn sheller and thresher machines yesterday. He is also our regular customer, besides corn threshers, he also bought corn seeders, small mills, guillotine grinders, wheat threshers, etc.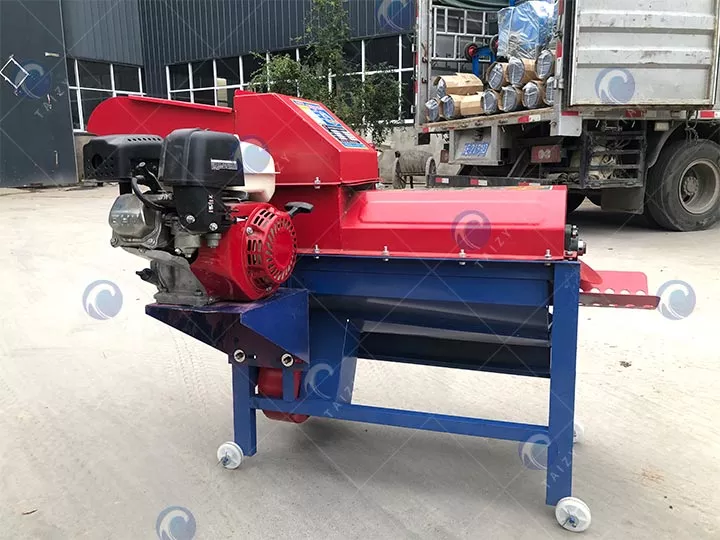 List of agricultural machines purchased by the customer
Wheat Thresher with tires and handles
Model: TR5T-50
Remark:
With Tyres, wheels, and handles
The gasoline engine frame is removable
Thresher Machine
Model: TR5T-800 with big tire and frame
Power:170F gasoline engine, Dia 70cm belt wheel, rated speed 3600 rpm
Capacity:600-800kg/h
Threshing cylinder :
Dia 360Length 900mm
Sieve size:870610mm
Weight:90kg without engine
Overall size:1640*1640*1280mm
Corn sheller and thresher machine
Model: TR-B
With a gasoline engine frame
Combined Chaff Cutter and Corn Crusher
9ZF-500A
Weight:65kg
Capacity:600-800kg/h
Size:11209801190mm
with frame for the motor and gasoline engine
Sieves: 4pcs
Animal feed pellet machine
Model: TR-120
(motor and gasoline engine frame)
Disk Mill
Model:9FZ-21
Power: 3kw
Capacity:100-200kg/h for 0.5mm
400kg/h for 2mm
Net weight: 45kg
Packing size:580350515 mm
Machines detailed information
Why customer buy many corn sheller and thresher machines?
The customer's local farm machinery election was about to take place and the customer needed to order a batch of corn sheller and thresher machines in advance, purchasing it in July so that he would receive it before December. The customer needed to participate in the election with a variety of equipment including corn threshers, wheat threshers, corn planters, small mills, grain grinders, and feed pellet mills.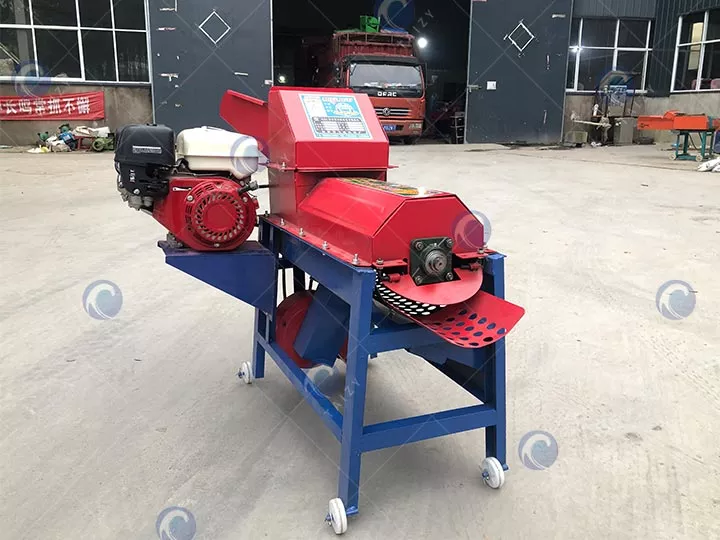 Why do customers choose to cooperate with us for a long time?
High quality equipment. The customer first bought a few machines with us, and then after sales and use, the customer recognized our quality. Later they choose to continue to buy equipment from us.
Technical support. We provide customers with a full range of technical support. A professional technical team can answer customers in a timely manner with the use of a variety of equipment in the process of encountering problems.
Customer service. Taizy pays attention to the needs and satisfaction of customers. Whenever we can quickly respond to customers, timely delivery and after-sales support, etc.
Continuous innovation. We at Taizy are constantly innovating our products and improving our technology to meet the ever-changing market needs. Every time we talk to our customers, we pay attention to their feedback and suggestions to continuously optimize and improve corn sheller and thresher machine performance and functions.