Recently, our company successfully exported a complete set of peanut machines to Angola, including peanut harvester, peanut picking and shelling machine. This significant deal signifies our outstanding strength in the field of agricultural machinery and also provides first-class technical support for agricultural production in Angola.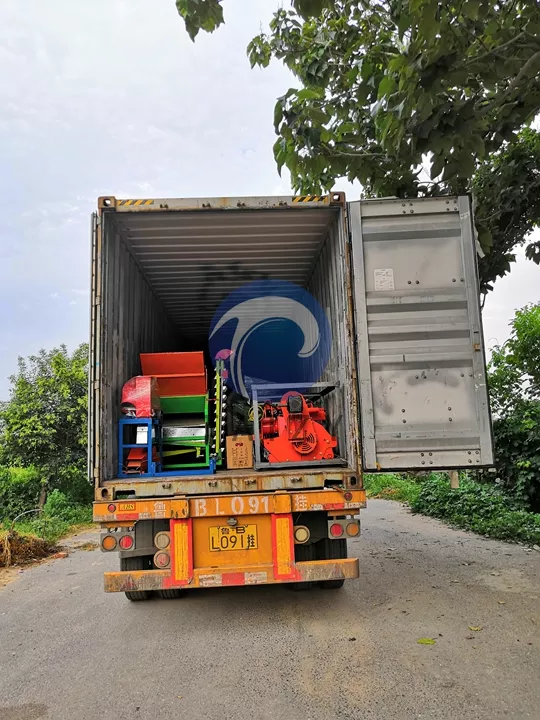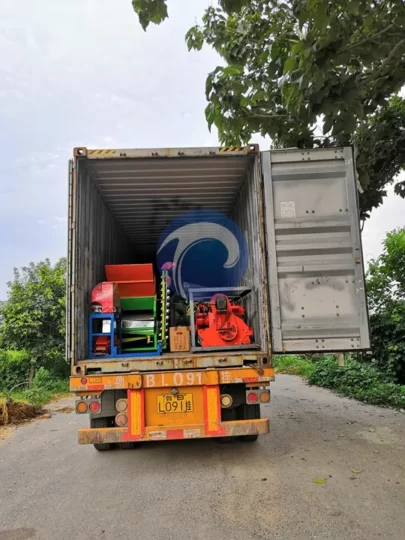 Customer Background
This order came from a leading agricultural cooperative in Angola, which has a wide presence in the country's agricultural sector.
They decided to purchase our company's peanut machines with the aim of improving the efficiency and quality of peanut production and bringing a better farming experience to local farmers.
Peanut Picking And Shelling Machine Benefits
Our peanut machines are highly regarded for their superior performance and advanced technology. Here are some of the key benefits of the machines:
Peanut Harvester: Highly efficient harvesting that adapts to different types and densities of peanut plants, minimizing waste.
Peanut Picker: Precise picking of ripe peanut fruits improves harvesting efficiency and reduces labor intensity.
Peanut Shelling Machine: A fast and thorough shelling process ensures high-quality peanut kernels, which can be widely used in food processing.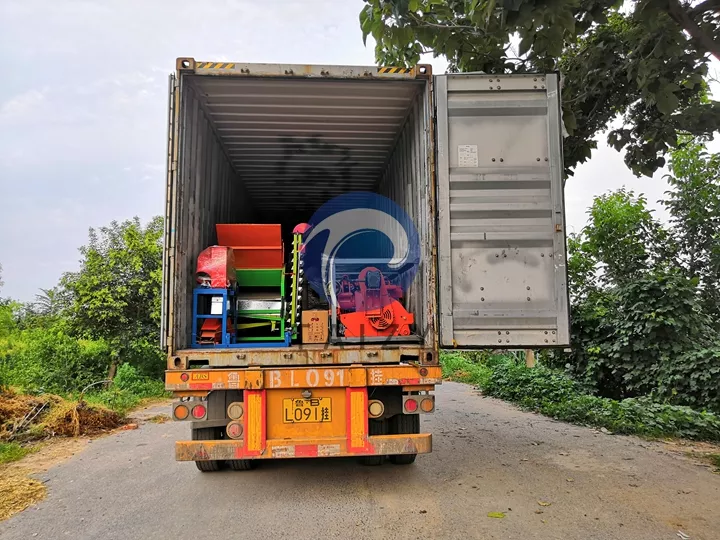 Peanut Machines' Price
We have always been committed to providing our customers with affordable solutions to meet the needs of farms of all sizes. Peanut picking and shelling machine prices vary by configuration and customization options, and our pricing strategy is designed to enable customers to make informed choices based on their needs and budget.
Parameters of Machines Sent
CH-1 Corn Harvester
Model: CH-1
Cylinder: 1
Dimension: 3950*910*1460mm
Weight: 700kg
Row: 1
Cutting width: 650mm
Minimum distance from ground: 200mm
Capacity: 0.05-0.12hm2/h
Peeling roller: Spiral rubber roller
Peeling device: 4 peeling rollers
Wheel distance: 760mm
TBH-800 Peanut Shelling Machine
Model: TBH-800
Capacity: 600-800kg/h
Weight: 160kg
Size: 1330*750*1570mm
Engine: diesel engine (8HP)
Breakage: ≤2.0%
Peeling Rate: ≥98%
The machines are packed carefully and then loaded into the container in a safe and orderly manner. Our loading site demonstrated a professional, efficient, and organized work ethic to deliver perfect machines to our customers. We have many types and models of machines to choose from, for more detailed information, please feel free to contact us.