In the past, threshing of grain was a hard and exhausting job, and it took a lot of time. In order to change this case, Scotland inventor James Meckel and his son Andrew After a long effort finally developed the first thresher in the late eighteenth Century. This thresher machine is equipped with a wooden frame that rotates on the roller. A narrow belt is installed on the wooden frame. When it rotates, it forms a stream of air, thus blowing away the shell on the wheat. Andrew also gave the machine a flapping device that loosened the shell. The Merkel thresher can be driven by any power source that is easy to find. They chose to use horses to drive the first threshing machine, but soon produced a new type of machine powered by water and steam.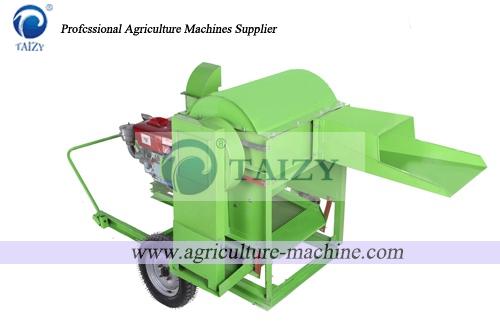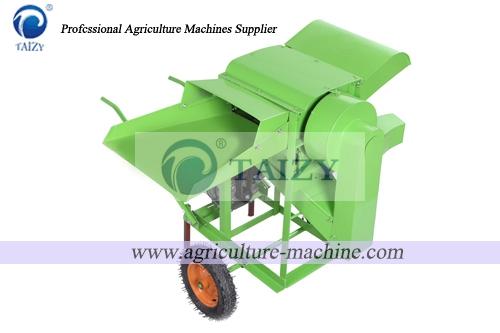 Functions of the grain thresher
The thresher is a harvesting machine, which can separate the grain and stalk from crops, mainly refers to the harvesting machinery of grain crops. According to the difference of grain, threshing machines are different. For example, "rice shelling machine" is suitable for shelling rice; corn threshing machine is used for threshing corn. In general, the emergence of the grain sheller greatly saves the farmer's time and energy, so that farmers can have more time and energy to do other jobs. They can make more money, and will have a better life someday.
Working Principle of the grain threshing machine:
After the grain is fed into the threshing machine, the threshing device consisting of the threshing roller and the concave plate is attacked and rubbed, and the grain is cleaned through the sieve hole on the separation device and the grain is cleaned under the combined action of the fan and the wind screening.