First, the basic seedlings, planting depth, plant spacing, and other indicators can be quantitatively adjusted.
The basic seedlings inserted in the rice transplanter are determined by the number of holes (density) inserted per acre and the number of plants per hole. According to the requirements of rice population quality cultivation, planting and seedling reduction, the row spacing of the transplanting machine is fixed at 30cm, and the plant spacing has multiple or stepless adjustments, reaching the planting density of 10,000 to 20,000 holes per mu.
Adjust the lateral moving handle (multi-speed or stepless) and the vertical feeding adjustment handle (multi-speed) to adjust the area of ​​the small block (the number of seedlings per hole) to achieve the appropriate basic seedling requirements, and the depth can also be passed through the handle. Convenient and precise adjustment can fully meet the agronomic technical requirements.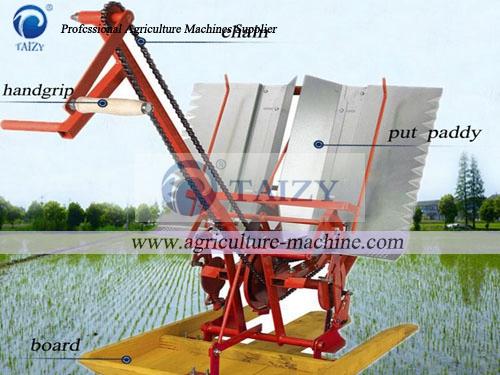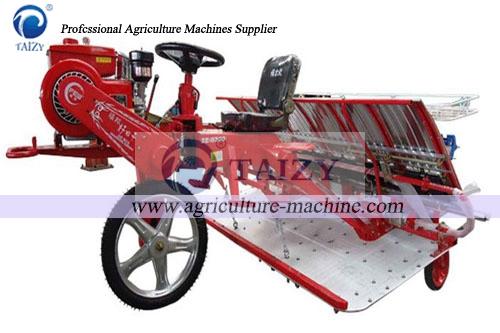 The second is to have a hydraulic profiling system to improve the stability of paddy operations.
It can continuously adjust the machine state with the fluctuation of the surface of the field and the hard bottom layer to ensure the balance of the machine and the depth of the insertion. At the same time, as the surface of the soil is different due to the hard and soft soil, the ship's board is kept at a certain grounding pressure to avoid the strong muddy drainage and affect the inserted seedlings.
Third, the degree of mechatronics is high and the operation is flexible.
The high-performance rice transplanter has the world's advanced mechanical technology level, high degree of automation control and mechatronics, which fully guarantees the reliability, adaptability and operational flexibility of the machine. Fourth, the work efficiency is high, saving labor and saving costs. The walking type transplanter has an operating efficiency of up to 4 mu/hour and a ride-type high-speed rice transplanter of 7 mu/hour. Under normal operating conditions, the working efficiency of the walking transplanter is generally 2.5 mu / hour, and the riding high-speed rice transplanter is 5 mu / hour, which is much higher than the efficiency of artificial planting.